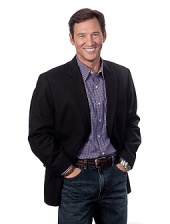 THE PRIVATE-EQUITY investment program of the Tennessee Consolidated Retirement System (TCRS) has made fresh commitments totaling $190MM to four private-equity firms, according to a release today from the office of State Treasurer David Lillard.
The announcement suggests that the state's cumulative commitment of allocations to private equity funds -- an authority TCRS has had on the books for four years -- has now reached as much as $699MM.
The PE/VC funds that have garnered those TCRS commitments make their investments gradually, so only a fraction of TCRS' committed assets have thus far translated into actual portfolio investments. No participation by Tennessee-based PE or VC funds has been announced.
The PE firms receiving the commitments announced today are Khosla Ventures Seed B , L.P. ($20MM); Institutional Venture Partners XIV, L.P. ($20MM); Oaktree Opportunities Fund IX, L.P. ($50MM) and Advent International GPE VII, L.P. ($100MM), the agency said.
This is apparently the first Khosla seed-fund participation in the TCRS program. TechCrunch reported in June on Khosla's preparations for Seed B; and, Khosla's website describes its seed criteria. Khosla Venture III received an earlier commitment from TCRS, as VNC reported at the time.
According to a Pensions & Investments report earlier this year, the Oaktree IX fund is a "distressed debt" fund with a $4BN target, and it is expected to begin investing in 1Q 2013. Oaktree Capital Group has about $78BN assets under management, according to P&I. An FT.com affiliate recently reported on Oaktree's sophisticated strategy.
California-based Institutional Venture Partners focuses on later-stage VC and growth-equity opportunities. Its tech-heavy portfolio shows investments in Vonage, Arcsight, Zynga, Carbonite, Dropbox, Kayak and many others. Many of its investments have been led by General Partner Todd Chaffee, according to its website.
The largest of today's announced commitments goes to 28-year-old Boston-based Advent, which has raised more than $26BN in capital and focuses globally on mid- and upper-mid-market buyouts, according to its website. It has invested in more than 600 companies in 41 nations.
As of December 31, TCRS assets totaled approximately $33 billion, according to TCRS today. TCRS is authorized to make commitments to private-equity funds by 2008 legislation passed by the Tennessee General Assembly and signed by then-Gov. Phil Bredesen.
TCRS said in its release today that TCRS is allowed to "invest up to 5 percent of the portfolio in private equity." A TCRS spokesman confirmed that, as previously reported by VNC, the agency actually maintains a 3 percent allocation target, even though authorized to commit up to 5 percent. TCRS investment guidelines are here.
The actual allocation of TCRS assets to the PE asset class, to date, stands at approximately 0.4 percent, a TCRS spokesman confirmed today.
The first TCRS private-equity commitments were announced in August 2009, several months after TCRS hired its first private-equity manager, Program Director Lamar Villere, who continues in that post.
TCRS's most recent prior announcement was in February, when it announced a $25MM asset commitment to Canaan IX and $15MM to Bain Capital Venture Fund 2012 LP, as previously reported by VNC. And, in December 2011, TCRS announced a $50MM commitment to Denham Capital Fund and a $25MM commitment for General Catalyst Group VI, as previously reported by VNC.

Other commitments previously announced and reported by VNC include those to TrueBridge/TCRS-BVP VIII Special Purpose LLC (allied with Bessemer Venture Partners), VenRock, Oak Tree Opportunities Funds VIII and VIII-B; Hellman & Friedman Capital Partners VII LP; TA XI; Khosla Ventures III; and Draper Fisher Jurvetson Fund X LP. VNC