Updates: Jan. 15, 2018: Shell announced it is on-course to buy controlling interest in Silicon Ranch, release here. Initial price $217MM cash plus other possible gains. Jan. 18, 2017: SR secured another $55MM equity investment, 17 January release here. MDN said June 7, 2016 SR acquired land W.TN to build what may be TN's largest solar-power facility. On April 27, 2016, they announced accepting a $100MM capital commitment from Switz/US-based Partners Group here.-Ed.
SILICON RANCH Corp., chartered five years ago [2010] by Chairman and former Tennessee Gov. Phil Bredesen alongside two of his former Cabinet officials, is riding a mounting wave of Solar Farm development in the United States, said Co-Founder, President and CEO Matt Kisber.
Kisber, now 55, served 2003-11 as Gov. Bredesen's commissioner of economic and community development. Prior to that he served in the Tennessee House of Representatives as chairman of the Finance Ways & Means Committee. While in the legislature, Kisber was a VP with First Tennessee Bank.
Former Bredesen Revenue Commissioner Reagan Farr, 45, is CFO and a vice chairman. Prior to state government, Farr was with Ernst & Young.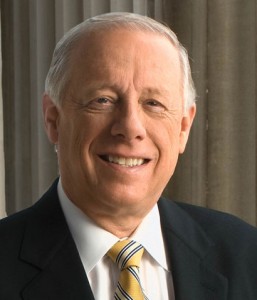 Phil Bredesen
During a brief interview this summer, serial entrepreneur Bredesen told VentureNashville the Silicon Ranch business faces a "ready market" and is proceeding "fabulously well."
Bredesen owns the largest individual share of Silicon Ranch equity. He and management together hold controlling interest in the company, which operates profitably and has 10 FTEs aboard, SVP Matt Beasley confirmed.
Bredesen's earlier ventures included HealthAmerica, an insurer that IPO'd; Camelot Care, a foster-care provider sold to Providence Service Corp.; and, among others, Nashville-based Qualifacts, a software company active in the behavioral-health sector, which he confirmed he entirely exited in 2014, when Great Hill Partners bought controlling interest.
Silicon Ranch does not disclose revenue or total capital invested, but Beasley said the company "has successfully financed over $300 million of solar construction, and every project that the company has been awarded has been successfully brought to completion on budget and on time." Beasley added that "Every project that Silicon Ranch owns is under a Power Purchase Agreement for between 20 and 30 years."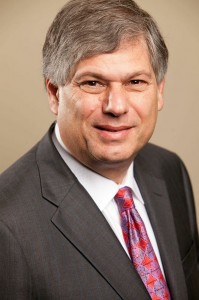 Matt Kisber
In a recent joint interview, Kisber and Farr were clearly as upbeat as Bredesen. The duo said institutional investors have a growing presence in the sector and consolidation of the industry is likely to gain velocity within 24 months.
Kisber said the founders' "timing for getting into this space was excellent," with Solar-related costs dropping and the U.S. market penetration at only about 3%, in contrast to Europe's roughly 30% penetration.
Silicon Ranch is "the only large-scale" company that participates across the entire development, ownership and operations spectrum, and is one of the 15 largest such owner-operators in the nation, said Kisber.
Demand for capital among the industry's smaller operators is already intense, said the co-founders.
There are no Silicon Ranch M&A deals contemplated in the next two years, Farr said. Eventual Silicon Ranch acquisitions -- if any -- could include corporate acquisitions or technologies, with storage technologies of greatest interest in the tech category. Silicon Ranch is well capitalized, but if the company becomes a consolidator, it would consider accepting further corporate equity investment, he said.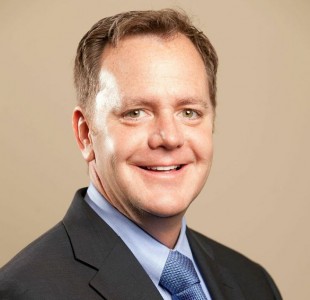 Reagan Farr
Farr said the company "constantly" receives inquiries from would-be investors or advisors.
Vickerman
As announced in July, Vice Chairman and EVP David Vickerman recently joined the team, to lead project financings.
Commenting on the project-finance model, Beasley said, "Although each project has unique aspects, the financing of a solar facility follows a linear funding path: sponsor equity, construction financing, and then tax equity coupled with a permanent equity/debt structure."
Vickerman was previously with a Greystone Managed Investments as head of a Global Infrastructure Fund, which is a minority investor in Silicon Ranch. A year ago, Silicon Ranch announced that Greystone and undisclosed other investors had participated in a $140MM equity-capital raise.
Current advisors to Silicon Ranch include Bradley Arant Boult Cummings (Tom Trent) and PricewaterhouseCoopers. FoxFuel Creative supports Web development. StormHarbour Securities was sole arranger and placement agent for the 2014 Greystone investment, which represented Silicon Ranch's first institutional money.
Kisber and Farr acknowledged competing market entrants NextEra, Duke, Southern Co. and Dominion Power.
Silicon Ranch serves landowners, businesses, utilities and other developers, with offerings outlined here. The company's website lists six locations currently in operation (including Nashville, Memphis, Chattanooga and Pulaski, Tenn.); and, it shows 11 projects in several states "in development."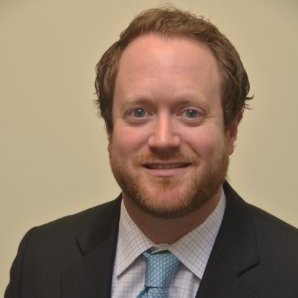 Matt Beasley
Its disclosed clients include Hospital Corporation of America (HCA), Memphis Bioworks Foundation, Tennessee Valley Authority, Southern Company (Georgia Power), Green Power Electric Membership Corporation, Aerojet Rocketdyne, Volkswagen, Second Harvest Food Bank and Agricenter International. Its project announcements are here.
Management acknowledged the company is aware of international project opportunities -- for example, Puerto Rico and Cuba -- but, for now, Silicon Ranch remains laser-focused on U.S. opportunities.
Business-development lead Beasley joined the company in July, after a career that included a stint as VP for business development for Nashville-based Infrastructure Corporation of America (ICA). VNC
. last edited 1320 15 jan 2018
---