Update: Sept. 15, 2014 - Cognizant said it plans to buy Trizetto for $2.7BN cash.-Ed.
SAL NOVIN, who sold his startup to Trizetto Group, suspects heavy demand for IT workers in Healthcare is gradually deepening the broader Tech talent pool in Middle Tennessee.
However, said Novin, if Nashville is going to be truly the "Silicon Valley of Healthcare," the community must realize that while "we kinda have the 'Valley' part down, but we're lacking the 'Silicon' part" -- i.e., an adequate IT and engineering talent supply.
Novin, now 41, sold majority interest in Franklin-based Healthcare Productivity Automation (HPA) to Colorado-based Trizetto in 4Q 2012, on undisclosed terms. (More on HPA product origins, click here.)
Partly due to Nashville's hospitable treatment of startups, Novin said he "definitely" has it in him to launch another startup here, after he helps Trizetto achieve further success with HPA, under his multi-year agreement there.
Healthcare IT can be Nashville's "jumping-off point," a source of leverage in building Tech capacity in other sectors, said Novin. "Healthcare needed an upheaval," he said, and the Affordable Care Act provided that upheaval, with long-term outcomes yet to be determined. In illuminating healthcare system "gaps that needed to be addressed," the ACA was, in a sense, "a technologist's dream come true," he said.
Technology pro's who come to Nashville to help address those "gaps" can later migrate easily into other sectors, if the city cultivates a vibrant Tech community, said Novin.
He stressed that Nashville's Tech companies can compete for talent effectively against companies in cities with larger Tech concentrations.
At HPA, he found Craigslist to be its most valuable recruitment media tool for "hyper-talented" Techies who understand the importance of organization culture and professional discipline, but who want to "come to work in flip-flops and the latest bizarre T-shirt. But," he added, "they need honesty and transparency from management... You cannot simply feed them a slogan" or a finely honed corporate "line."
The best Tech folks naturally want a competitive salary and benefits, said Novin, but a number of his hires joined HPA for less money than larger firms were offering. Candidates for jobs in both the U.S. and India went through a vetting process that included both tech assignments and conversations with HPA management.
With a slight laugh, Novin said that, in a sense, he seeks "creative dreamers" who drive others crazy, believing that he knows how to provide them a structure in which they can make major contributions.
Asked what he might have done differently in his earlier venture, HPA, Novin said he would have embedded his technology offering within a service company focused on hospitals or management of clinical practices, thereby accelerating service delivery.
As for his advice for other entrepreneurs, Novin said that while having some sense of your competition is important, early-on startups should avoid "analysis paralysis."
He advised avoiding spending too much energy examining what competitors are doing, worrying about whether they might "copycat" your offering and other fears. Instead, "get it out there," he said, and take any competitive move as "input" and evaluate it. Focus on metrics that reflect how your customers value your offerings, "be nimble" and work on your business with confidence, he said.
A personal mentor is another element in Novin's recipe for success.
Novin's advisor-cum-friend has in recent years been Gary Seay, CIO at Community Health Systems (CHS). It's "highly necessary" for an entrepreneur to have a high-caliber mentor who isn't "going to pump you full of air," and who will give you honest critiques, said Novin.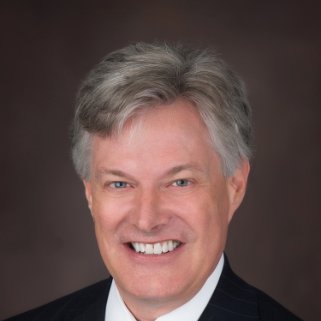 Gary Seay
Asked by VNC for his comment on his mentee, Seay described Novin as having "his heart and soul" in any business he leads, and praised his diligence and creativity, among other traits. Seay agreed that Nashville's Tech entrepreneurs and companies, alike, are challenged by the city's IT talent shortage, and often source workers elsewhere.
Seay explained that, time permitting, he advises entrepreneurs and venture-capital firms, as a way of "paying back the investments and time that people spent with me and continue to spend with me" as he addresses his own challenges and opportunities. Seay's LinkedIn is here.
Fortunately, said Novin, though Nashville was a "hospital town" 15 years ago, the city's broader entrepreneurial ecosystem has been galvanized by the impact of the Affordable Care Act (ACA) and related forces, as well as the spread of technology; and, the establishment of such local groups as the Nashville Technology Council (NTC, 1999) and Nashville Entrepreneur Center (EC, 2009) has galvanized the city's entrepreneurial ecosystem, said Novin.
NTC, the EC, the Nashville Area Chamber and others have, among other contributions, helped develop the local startup community by recognizing the "critical impact" of startups and growth companies, rather than focusing solely large corporations, said Novin. While independent, HPA won two Nashville Technology Council awards: Innovator of the Year for 2009, and Startup of the Year for 2011.
Novin's next startup is likely to draw on some of his previous ideas that have not yet been commercialized, and which address niche opportunities that still have not been preempted by other players, he told VNC.
HPA, a software-as-a-service (SaaS) offering, has become one of Trizetto's lead offerings, said Novin with obvious satisfaction. He remains based here in his role as a Trizetto director of product development. He has 12 FTE here and seven in India.
Trizetto, based in Englewood near Denver, is majority-owned by Apax Partners and offers healthcare payers and providers IT solutions, infrastructure and consulting services.
Trizetto and HPA had partnered on some Tech projects during HPA's three years as an independent company. The sale happened quickly: Earnest talks began in late-summer 2012, with the transaction completed in mid-December, Novin recalled.
Asked whether had considered selling HPA to financial or institutional investors, Novin said Trizetto's "Tier 1" market positioning, its existing product line and distribution channels made it an ideal partner.
Novin said a large share of the credit for the rapid completion of the sale is due Igor Kikena, who was HPA's VP-Technology and remains with Novin at Trizetto.
Novin is Iranian-born, but has lived virtually all his life in Europe, Canada and the United States. His parents continue to reside in Canada, where his father has retired from his role as senior representative of Canada's central banking system.
After trading several years on NASDAQ (TZIX), 17-year-old Trizetto in 2008 sold to majority owner Apax Partners and minority investors Blue Cross Blue Shield of Tennessee and Cambia Health Solutions (then The Regence Group), in a roughly $1.4BN transaction.
Former BCBSTN CEO Vicky Gregg is now non-executive chairman of Trizetto. BCBSTN and Regence were advised by Cain Brothers in the transaction.
The private-equity firm Apax is London-based, with additional offices in New York and six other cities in the Americas, Europe, Middle East and Asia. VNC