IN 21 DAYS, The State of Tennessee's flagship 36|86 Conference, designed to advance startups and spur investment in high-growth businesses, could become the latest inflection point for the state's entire entrepreneurial ecosystem.
Given the heft of the program that has now been fully unveiled, it's pretty hard to imagine anyone who's serious about doing venture business of any kind in Tennessee who has not signed-up for at least the core 36|86 activities, June 5-6.
Last week, 36|86 Conference owner Launch Tennessee learned it is to receive about $5.3MM state funding during FY 2017-18. That $5.3MM total probably represents the largest annual budget since the State of Tennessee created it in 1997.
Deftly managed, the State's fresh funding for Launch Tennessee could help produce a fresh tail-wind for both entrepreneurship and creation of great jobs in Tennessee.
As a ramp-up to the annual push, this year's 36|86 Conference seems likely to be the best in the series thus far.
The slate of more than 40 Core speakers June 5-6 seems richer, the ranks of investors and entrepreneurs attending are projected larger, the Student Edition program is novel and the Startup Pitch competition among Village 36 startups promises to be the tightest yet.
Notably, among 36|86 speakers are at least 10 Venture Capital leaders who caught our eye.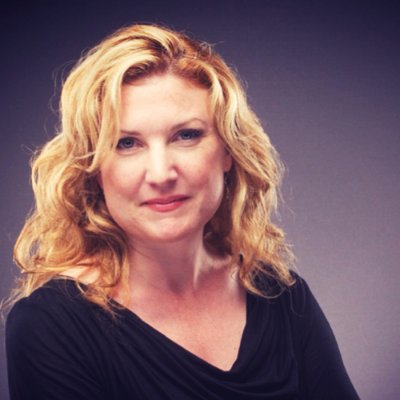 Christina Chase
In addition, there are dozens of stand-outs like Christina Chase, director of MIT Sports Technology Research Group and a sportstech venture advisor; Sandy Khaund, who leads blockchain-powered Upgraded; and the inimitable Steve Case, who's visited Nashville numerous times, helping make this city one of the best of "The Rest."
If this year's 36|86 is the home-run it's shaping-up to be, it could be a milestone in development of the state's New Economy.
However, if the event works as hoped, it won't be because 36|86 was packed with energy and well executed in Nashville's beautiful Schermerhorn Symphony Center, though it'll probably be all those things.
Success will be a result of a yearlong effort to enrich and expand services, broaden entrepreneurial and investor networks and bring everyone together in one huge event in Nashville.
Success will also mean that the event was thought-provoking and left attendees feeling affirmed, challenged, emboldened, and asking important new questions.
Ultimately, it's the 1,000 or more registrants who'll matter most at 36|86, because it's individuals in collaboration who make companies, ecosystems and communities sustainable and vibrant.
Come early. Listen. Speak your mind. Share what you see in your own Future. Related Launch Tennessee coverage. VNC
.
---