RTI report illuminates TN funding + performance lag, advancement opportunities
Infor drawn from Gov's budget hearing, LSTCON, LaunchTN board meeting
Very robust TTDC/LTN agenda details are in accompanying board deck
Accompanying resources afford important backstory perspective


---
RESEARCHERS with RTI International have found that reaching Tennessee's "full potential to grow tech-based companies and capture new markets requires enhancing the [State's] ecosystem that turns new ideas into new products and services."
The document is titled, "Scaling Up - Benchmarking and Recommendations for Growing Tennessee's Tech-Based Economy," driven by new and expanded tech-based economic development (TBED) initiatives. RTI is known as the first tenant of the fabled Research Triangle Park, in North Carolina.
The full RTI researchers' report is here (PDF). Highlights of Scaling Up follow in this story.
The Scale Up report was apparently delivered in September to Tennessee Technology and Development Corporation dba Launch Tennessee, the 501(c)3 subsidiary of Tennessee Department of Economic and Community Development (TNECD).
VNC learned of the existence of the RTI report yesterday, while covering a presentation by LaunchTN Innovation Manager Chuck Layne, who spoke during the annual LSTCON Conference of Life Science Tennessee, in Nashville. See details of Layne's report this morning to the LaunchTN board of directors via a link near the end of this story.
Layne addressed the status of existing and tentatively planned new initiatives, including the emerging TN Technology Advancement Consortium, and, potentially in future, a Commercialization Matching Fund and a Laboratory Incentive Fund -- all, of course, in addition to the ongoing SBIR-STTR Matching program.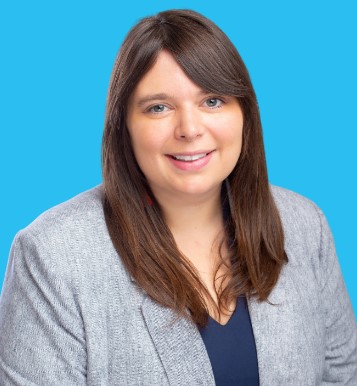 CEO Lindsey Cox MBA
Responding yesterday to a request from VNC, LaunchTN CEO Lindsey Cox provided a copy of the report, noting that broader dissemination of the RTI report is planned.
At nearly the same time Cox and Layne were participating in LSTCON yesterday at the Westin Hotel, TNECD Commissioner Stuart McWhorter formally presented the latest version of TNECD's proposed budget (presentation PDF) -- including $11MM (inc. $4MM nonrecurring) for LaunchTN and $5MM for the TN-GO initiatives-- before Gov. Bill Lee.
The governor's Cabinet budget presentations continue today.
While in that session, McWhorter did not refer explicitly to the RTI study, but was asked by Gov. Lee to comment on any "up-and-coming" prospects for Tennessee gains in the Tech sector.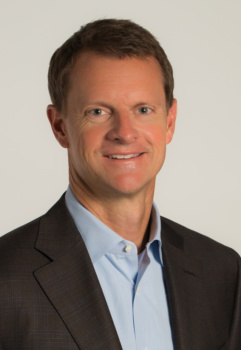 Stuart McWhorter
McWhorter replied that while Tennessee has "fallen behind" some peer states, there is "no question" that Tennessee has great TBED opportunities in view.
McWhorter added that the state's innovation capital stack is not adequate, tech/IP commercialization is lagging peer states, and there remain nodes in the statewide ecosytem that can be strengthened. He cited Mobility as a current priority sector. Videotape replay of yesterday's hearing here.
The RTI authors say that improving the state's prospects and material gains requires that the state match investments by a group of four key peer states for advancement of their respective TBED sectors -- i.e., adjusted proportionally for the comparative size of the Tennessee economy.

They said that would translate into Tennessee providing funding $53.2MM greater than Tennessee budgeted in FY 2023 for TBED-related economic development, as part of a multi-year program.
At one point, the authors report they found that Tennessee ranked "second to last in TBED funding relative to the size of the state's economy. While states like Indiana, Georgia, Kentucky, and Ohio all devoted more than $200 to TBED programs for every $1 million in state GDP, Tennessee's relative investment was $33."
They also observe that Tennessee "allowed some TBED tax credits (e.g., research and development expenditures and incentives for angel investing) to sunset in the last several years, pushing them further away from a reliance on the tax code. Even without taking tax expenditures into account, Tennessee remains near the bottom among peer states in TBED investments. Tennessee's appropriations of $14 million on TBED programs in FY2023 was more than South Carolina and Mississippi, but well below what most of its peers in the Southeast and upper Midwest devoted to cultivating tech-based companies."
With requisite funding, Tennessee would match the "level of effort of regional peers," significantly enhancing prospects for TBED progress, according to the report.
The analysis suggests that more competitive Tennessee funding would serve to:
strengthen the state's research commercialization pipeline, which now lags regional leaders;
expand access to growth capital;
increase statewide coordination to ensure optimal leveraging of investments;
build on 'foundational' TBED investments of the past decade.
The challenges going-forward are reflected throughout the report. Here are five passages selected from places in the report:
► "Patent activity has accelerated in many states over the last two decades, but Tennessee has not kept pace relative to the size of the state's workforce. The number of patents issued per 1,000 people working in science and engineering occupations nationwide increased by roughly a quarter nationwide between 2003 and 2020, while Tennessee's output is lower than it was a decade ago."
► "Across a variety of indicators, Tennessee is behind regional peers in the outputs and factors necessary to turn research into new products. Tennessee is well behind regional leaders in increasing employment in high-tech sectors, securing research capital for tech-based companies, the patent output of its science and engineering workforce, and successful commercialization of university research. While Tennessee has made significant progress in some areas in recent years, the pace of growth has not matched the performance of several
peer states' TBED systems."
► "Tennessee's success in attracting new corporate investment has not boosted the amount of private sector R&D in the state nearly as dramatically as in several neighbors. Private sector R&D expenditures represented only 0.6% of private economic output in 2020 which ranked 45th of all states. While the national average climbed from 2.1% to almost 3.0% in the last 20 years, private sector spending on R&D as a share of overall economic output in Tennessee declined."
► "Data from the U.S. Census Bureau indicates that Tennessee is near the bottom nationwide in the percentage of employment provided by "high-tech" companies." This group of high-tech industries provided only 2.5% of the total employment in Tennessee based on the most recent data, which ranks 46th out of all states nationwide."
► Lastly, an excerpt related to the authors' review of Tennessee universities TBED contributions: "...Vanderbilt and UT Knoxville's standing in two key measures of technology commercialization (licensing/options and startups formed), relative to the amount of spending on R&D indicates that these schools could be more effective in translating research investments into commercial activity. The raw rankings for both schools, on both measures, are higher than their rankings relative to their level of spending on R&D. In other words, both schools are generating fewer licenses/options and startups for each dollar in R&D investment.""
► To put the report in context, VNC encourages taking a glance at these resources: 1 | 2 | 3 | 4 | 5 | 6 | 7 | 8 |
The Scaling Up authors: Patrick McHugh - Adams Bailey - Sara Nienow - Jessica Wilkinson.
VNC has not yet obtained details of TN ECD's budget proposal for FY25.
The TTDC / Launch Tennessee board of directors met earlier today. The staff's previously prepared presentation deck is here.
Click for more on LaunchTN and-or TTDC. This story will be updated as warranted. VNC
. last edited Noon 9 November 2023
---