Updated, Feb. 29: Applicant webinar here. Feb. 19, 2020: A Two-step grants app process is mandatory, deadlines and other details are here. Feb. 13, 2020 - US EDA announced that the RIS program has been rebranded "Build to Scale" (B2S) with further guidance soon forthcoming on applying for FY20 Awards, as described below.-Ed.
DURING a recent webinar, officials of the Economic Development Administration of the U.S. Department of Commerce repeated their long-standing assurances that grassroots groups that have previously been awarded EDA grants for regional innovation strategies (RIS) capacity-building and entrepreneurial capital formation are free to compete -- without fear or favor -- in the 2020 grantmaking cycle.
VNC readers may recall that last year an unprecedented three Tennessee-based applicants emerged as winners of 2019 EDA RIS grants.
With little or no coordination among the originators beforehand, last year a total six proposals were spontaneously submitted to EDA from Tennessee, each produced by sponsors acting in furtherance of their missions.
The result was a 50% Tennessee win rate. The wins included two grants from the RIS i6 Challenge Program for innovation, product, jobs-creation and related capacity building; and, one from the RIS Seed Fund Suppport (SFS) program, which provides funding to enable backend fund creation and management, investor education and other functions that do not include fund capitalization or portfolio investments.
The winning 2019 proposals from Tennessee were submitted by statewide agency Launch Tennessee (Tennessee Technology Development Corporation); Vibrant Memphis (operator of the EPIcenter network in Memphis); and, by Memphis-based AgLaunch Initiative. Their winning proposals are described here.
From the program's inception six years ago, through the 2019 cycle, the combined RIS programs have made 224 investments in 48 states and 2 territories, deploying just over $100MM in federal funding, alongisde about $120MM in community matching.
That funding is said to have helped produce about 8,200 jobs and an estimated $1BN in follow-on capital, EDA staff said.
Tennessee's 2019 success promises to bring an infusion of at least $3MM in pro-innovation and -entrepreneurship resources into the state's innovation ecosystems during Fiscal Years 2020-2022.
Given the rigorous targeting of the RIS funds on capacity building, that $3MM could have out-sized economic impact.
A few days after the EDA's Dec. 18 online briefing about the next RIS applications cycle, Congress and The White House enacted budget measures that promise about $33MM for the 2020-2021 grants cycle, up from the $23.5MM EDA awarded for the 2019 cycle.
EDA RIS made a total 44 grant awards in 2019, after receiving 183 applications, according to an EDA after-action report online.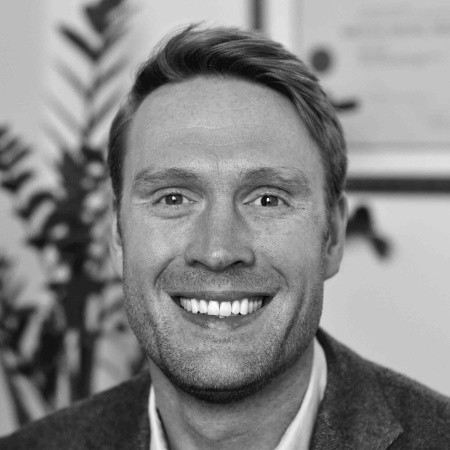 EDA's Buerstatte
Ahead of the final gavel on the budget, Craig Buerstatte, acting director of EDA's Office of Innovation and Entrepreneurship, told webinar attendees that annual funding north of $30MM would represent the "largest pool of funds" for a single RIS cycle.
EDA staff are therefore particularly eager to receive greater numbers of superior applications from "new stakeholders" as well as returning applicants, he added.
Sharpening that point, Buerstatte reminded his audience that the RIS program has now made grants to applicants in 48 of The Fifty States and in two U.S. territories.
He added that -- notwithstanding the fact that there remain some communities that have not yet won grants and the RIS program does seek long-term balance with respect to geographies and industries -- the agency retains the option of making follow-on or complementary grants in communities that include previous RIS winners, when that is warranted by prior-grant performance and the quality of new proposals.
The briefers' reassurances might embolden first-time Tennessee applicants, as well as applicants that failed to gain funding in previous attempts, to seek funding to bolster tech-commercialization, capital and startup ecosystems statewide and-or in individual rural and urban communities.
In 2018, as did three other Tennessee proposals that year, Vanderbilt University's Center for Technology Transfer and Commercialization (CTTC) did not get RIS funding for its "Middle Tennessee Academic Proof of Concept (POC) Program", which would have received nearly $1.2MM in RIS and local matching funding.

The initial focus on the proposed POC program was to advance "medical product innovation, including medical devices, diagnostics, biologics, therapeutics, and digital health technologies." After a yearlong pilot program, the POC program was to be expanded to include about 10 Tennessee universities.
VU CTTC deliberately shelved its POC proposal during the 2019 RIS cycle, partly due to organizational changes. In the year since then, CTTC staff have several times reaffirmed their plans to participate in the 2020 round. Read about VU's original proposal here.
Those considering applying for a grant should keep an eye peeled for announcement of another webinar later month, which will be followed in early February by EDA's issuance of its annual notice of funding opportunity.
EDA staff said Dec. 18 that the next application deadline for Regional Innovation Strategies (RIS) and Seed Fund Startup (SFS) grants might be in March (which would be a month earlier than in the 2019 cycle).
VNC also notes that an EDA RIS debrief document posted in August 2019, in the wake of the most recent cycle of awards, included a note that indicated EDA might move to a two-step process, requiring first a concept statement, then a full application and proposal.
The briefers urged would-be applicants to begin immediately working to nail-down proposal objectives and metrics, and to obtain firm and substantive commitments from those offering to provided required local matches of cash and-or in-kind services providers.
They advised would-be applicants to review the program's archives of previous grant winners, but they equally emphasized the importance of proposals being "authentic to your capacity and community." Here are archive links: 1 - 2 - 3.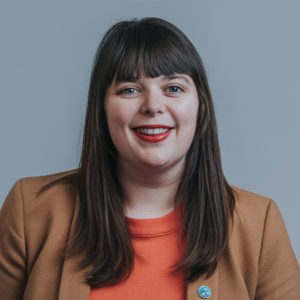 Lindsey Cox
Moderating the EDA online-briefing team in December was Regional Innovation Strategies Program Manager Lindsey Cox.
Cox joined in EDA in November, after serving more than six years in Nashville with Launch Tennessee (Tennessee Technology Development Corporation).
With no reference to any specific RIS staff, Buerstatte said that while EDA has regional representatives who are available to provide some guidance for would-be applicants in each state, applicants are also free to reach out directly to any EDA RIS staff with whom they have previously established relationships.
This is a developing story and will be updated as warranted. VNC
. last edited 1401 3 March 2020
---