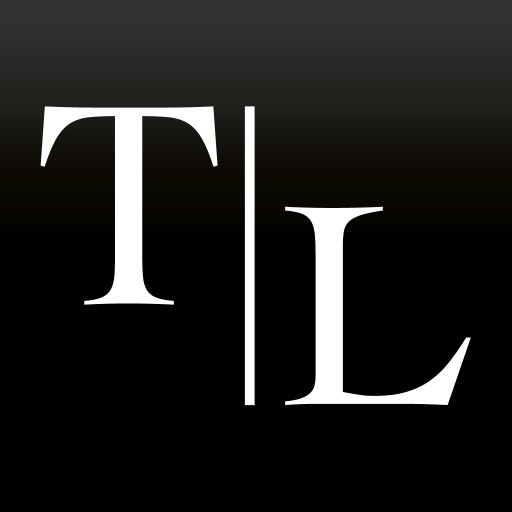 TULOOK EXCHANGE seeks $1MM Seed capital for its free-to-consumers platform for sharing, shopping or trading goods and services among a circle of friends identified by each user, said Jared Fazio, who is CEO, co-founder and majority owner of the Nashville-based startup.
Fazio and Co-Founder Melissa Maluf, both 27 and from New Jersey families who were friends since their youth, registered TuLook Exchange here in January.
Beyond its current Seed effort, the company may raise a larger Seed round in 2H 2016, and hopes to raise most of its money in the Nashville area, he said.
That 2016 effort may have a $3MM-$5MM target, and a series of letter rounds could begin in 2017, Fazio said when asked about the longer-term scenario.
Fazio said that, if necessary, he's quite prepared to go to the coasts for investors, and has designed several financial scenarios in which he lays-out "where every penny will go," reflecting an array of options.
The company's progress to-date has been supported by the founders' dayjobs; by $125K in friends-and-family money; and, by a strategic partnership with Telegraph Branding, the Birmingham, Ala.-based brand/design, interactive and social-portal developer.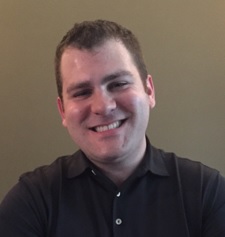 Jared Fazio
By day, Fazio is a business analyst with Asurion in Nashville; and, Maluf offers social-marketing services. He moved here six years ago, while she and her husband arrived more recently. Prior to Asurion, Fazio spent a year as a business analyst for Google.
Fazio said the company has been largely below-the-radar for months, because it avoids distractions and aims to be disciplined in its development and decision-making.
"We will leverage resources we have and take our time in building something truly disruptive" in Nashville, said Fazio.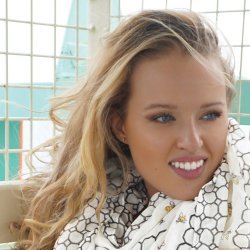 Melissa Maluf
He added that he does not intend TuLook to be "one of those flash-in-the-pan startups that were just amazing, and they either get poached-up for pennies on the dollar, or they crash."
In what Fazio likens to a "Silicon Valley" approach, TuLook places priority on developing a superior peer-to-peer user experience via its app; and, on building its base of sharing users, rather than on -- prematurely, in his view -- prioritizing generation of revenue from premium features or from retail placements of goods or services.
Without providing totals, Fazio said TuLook already has users in many nations and on five of the seven continents. Brazil is home to its largest number of users, at this time, he said. The unrepresented continents are Africa and Antarctica.
Fazio said that, among other tactics, TuLook is looking to enlist high-profile sharers. For example, TuLook tweeted Nov. 6 that CNN correspondent Alisyn Camerota had committed to sharing some of her on-air wardrobe with her followers.
TuLook advisors, in addition to Telegraph Branding, include attorney Alexander Davie of Riggs Davie and accountants with Smith Wiles, both Nashville firms. The startup banks with Bank of America and its PR is handled by Morgan Canclini, who recently left Worthy Publishing and is doing business as TwoPR.
Fazio said the company is unlikely to mandate an investment banker prior to a Series A push.
TuLook users control which goods or services they offer to lend, trade or sell; and, they use whatever means of payment and delivery suits the parties.
At their own discretion, each registered TuLook user must invite participation by friends and other connections they've already made via Facebook, Twitter or other social media. Then, each invitee must confirm their acceptance of the invitation. This double-confirmation allows the platform to be largely self-policing, Fazio said.
Though TuLook does not block users' share/sale offers in other categories, the TuLook team is now intensely targeting consumers -- particularly on college campuses -- who are interested in sharing or trading women's apparel and related fashion items.
The company is simultaneously exploring partnerships in the Nashville area and elsewhere in the country, Fazio said.
After it gains more traction in scaling its user base, TuLook will introduce sponsored items and content from brands and retailers, but has no plans to allow intrusive display ads or pop-ups.
It will broaden step-wise beyond Fashion, when TuLook's business intelligence and other data regarding market opportunities and user behavior signal that it prudent, said Fazio.
The TuLook name is intended to evoke "to look," reminiscent of a favorite shopper motivation. Also, Fazio noted, "tu" translates in a number of languages as "you," suggesting "You Look." VNC
---