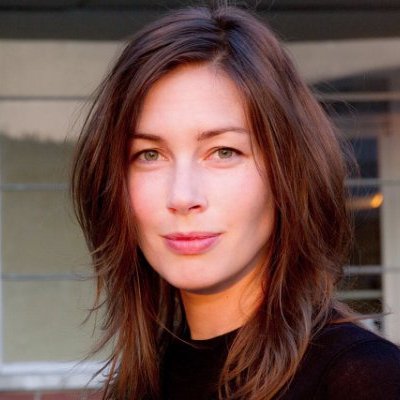 Portmanteau Jewelry Collection is the startup of Blaque Reily, a Fairbanks, Alaska native and freshly minted MBA out of the Owen Graduate School of Management at Vanderbilt University.
Founder/Designer Reily and her company won a $12,500 cash prize and inclusion in LaunchTN's 36|86 Conference underway this week in Nashville, after competing in Launch Tennessee's University Pitch program.
Earlier this year, she was awarded a $25,000 Sohr Grant for Portmanteau Jewelry Collection, conferred via Owen by entrepreneur Jim Sohr.
Next week, Reily plans to travel to Austin to compete in the Forte Power Pitch Competition, June 18, sponsored by Forte Foundation and Microsoft and held at the University of Texas. At stake are a $7,500 cash prize and a MS Surface laptop.
Reily said she aims to establish Portmanteau as a nationally recognized artisanal brand.
The design aesthetic of her Collection "ranges from contemporary minimalist to bohemian-chic, emphasizing asymmetry and layering," said Reily.
Operating less than a year, Portmanteau sells wholesale to boutiques and direct via its e-commerce site Port-Manteau.com. Nashville boutique buyers include Emerson|Grace, H.Audrey and Wilder Boutique, she said.
Reily does not rule-out fundraising, but has thus far preferred using grant funding for production and related assistance, as needed to fulfill orders.
Further, although she recognizes that selling her brand, per se, is in some sense "always an option," doing so doesn't fit her current vision for the enterprise.
Reily, 32, explained that prior to completing the Owen MBA program a few weeks ago, she handled every aspect of her fledgling business herself.
"Right now," she added, "I hand-make every piece myself. I am ready to expand into new geographic markets, grow my online sales and build my production capacity. [Funding priorities include] sales, marketing, branding, digital asset development, a production assistant, studio space and equipment."
For now, she said she personally hand-hammers all her offerings, which incorporate 14k gold, 14k gold fill, 14k rose-gold fill and sterling silver. She said she has two prospective assistants "waiting in the wings" for training.
Sarah Bellos
Reily (LinkedIn) previously interned for Mid-Tennessee agribiz entrepreneur Sarah Bellos of Stony Creek Colors.
Reached this morning before jumping on a plane to New York for investor meetings, Bellos said of Reily: "Blaque possesses a sharp analytical and inquisitive mind and a creative eye. Her customers are the clear winners, benefiting from her unflinching devotion to bring the most unique elements of style to her designs. The pieces, like the entrepreneur herself, are hardworking and versatile -- making a seamless transition from the classroom to the the boardroom."
Asked about competitors, Reily said it's difficult to respond in those terms, but added: "In terms of growth, company ethics and personal connection with the customer, I look to emulate local companies Elizabeth Suzann and Nisolo. With respect to creative work, brand and ethos I look to independent designers like FARIS and K/ller Collection."
Reily is a long way from Alaska, where her mother and father are photographers and earlier held a stake in commercial fishing.
"I can say that I have benefited greatly from the collaborative environment of Nashville," said Reily, citing opportunities to work with such Nashville artists as Mary Mooney.
"Moving here was the best decision I could have made for my business. My business wouldn't be where it is if it weren't for entrepreneurial support from Owen Vanderbilt and LaunchTN, as well as industry support" from the Nashville Fashion Alliance (NFA) and NFA CEO Van Tucker, she said.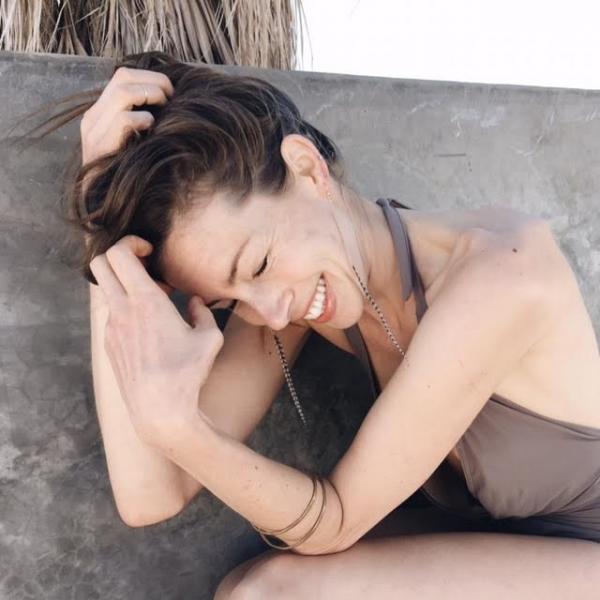 In a statement Reily provided VNC about her approach to her her art and business, she said, in part: "Layering is a big part the Portmanteau concept, and most of the pieces are designed to be mix and matched -- asymmetry is key to our aesthetic. The word Portmanteau means the blending of two things and through the collection I encourage my customers to push their personal style and create unlikely combinations. Experimenting is a fun part of the Portmanteau customer experience.

"The Collection is versatile yet cohesive, ranging from base designs to statement pieces, [while its] overall minimalism means that pieces can be worn for a range of occasions (professional to evening, casual to bridal)," she said.
The artist-entrepreneur said she believes her "personal story is also an important part of the Portmanteau brand. My customers connect to my journey as much as they do the designs. I am an Alaskan hippie with a New Zealand heritage, and I now live in the urban creative setting of Nashville..."
She also said she's convinced that the "juxtaposition of my geographies clearly influences the bohemian-chic aesthetic of my designs." VNC
. last edited 8 June 2016 1125.
---