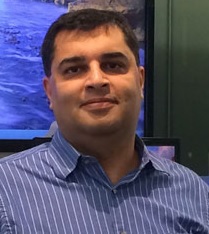 BLEON Co-founder Mark Filaroski has taken-up fulltime business development duties and former advisor Gaurav Khanna, Ph.D., is now the startup's Interim CEO, the two men confirmed today for Venture Nashville.
Filaroski, himself a serial entrepreneur and startup advisor, said the Nashville-based company -- which does business as ANKR -- and its board recognized earlier this year that he should be freed to focus on pursuing its large pipeline of sales and partnership opportunities.
The company's key products include ANKR, which helps enterprises track the location of their assets; and, Gearcheck, which tracks personal belongings, from apparel to accessories and devices, said Filaroski. Both he and Khanna said major announcements are forthcoming regarding contracts.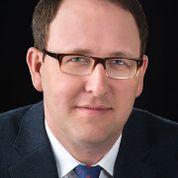 Mark Filaroski
The company's previously reported Seed-capital raise continues. Khanna told VNC today he's "very confident we'll achieve our Seed goal" of $1MM, a target VNC reported in December.
In addition to BLEON advisors previously reported, BLEON has added two advisors, Austin-based Tech marketer Misty Williams of Marketec; and, Los Angeles-based Gabe Watkins, an independent brand advisor, who was until recently with RED Interactive in the Los Angeles area.
Khanna, a Bay Area-based Stanford University alumnus who works fulltime for Cisco, confirmed that BLEON will be recruiting superior Tech talent wherever it is found, and new recruits can easily work for BLEON remotely. He added that BLEON still has "its roots in Nashville."
BLEON's Josh Reeder co-founded another startup, Mibio, which enables users to document their lives in storified, rich-media formats.
Mibio, owned by Reeder and outside investors, corporately holds a minority stake in BLEON, which Mibio gained in the course of licensing some of its technology to BLEON, Reeder told VNC. That Mibio-BLEON transaction was done roughly at the inception of BLEON.
AngelList today indicates local entrepreneurs Mark Montgomery and Joe Glaser are among those holding interests in Mibio. Montgomery is also a co-founder of FLO.co, a strategy consultant and interactive agency. (FLO.co was very recently hired by another Nashville beacon player, BKON, as reported today by VNC here.)
Given the strategic relationship between BLEON and Mibio, it is worth noting that other Mibio advisors listed by Angelist today included not only Khanna, but also David Owens (of Vanderbilt's Owen Graduate School of Management), plus frequently tapped local advisors Gavin Ivester, Shawn Glinter and Adam Solesby. VNC
---