VNC Publisher's Update on Fintech/blockchain, An Offer and A Request for Readers:
THE UPDATE: FINTECH was the topic that drew 120+ of us together in the jam-packed Learning Center of the Entrepreneur Center on February 15, 2015.
You may recognize at left (L-R) Nashville Fintech entrepreneurs Joe Maxwell, David Trainer, John Philpott and Brian Fox, who were among our panelists, that day. Missing from this shot is Hal Gentry of the SixThirty Fintech accelerator in St. Louis.
Since that event, we've seen Nashville-based Maxwell create the new Cultivation Capital Fintech Growth Fund.
And, we've seen local early-stage Fintechs like WealthAccess and New Constructs continuing to thrive alongside Nashville's long-running revenue-cycle, payments, claims and related businesses. Related coverage here.
Though Fintech advocates are competing for Nashville mindshare in a "target-rich" environment, there continues to be tremendous genuine interest in advancing Fintech Nashville.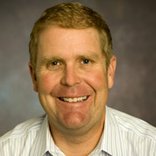 Joe Maxwell
Maxwell told me today, "If you're in Fintech and not watching blockchain with a keen eye, then you're not really in Fintech."
Maxwell added that he will be eager to see his Fintech Growth Fund receive Fintech/blockchain dealflow from Nashville and Tennessee. And, he's glad to see Nashville locking-onto the blockchain link.
Fortunately, during that conversation with Joe earlier today, some synergies became clear. It was a similar conversation with Joe just over a year ago that led to our holding that first #Fintech Nashville event, by the way.
After I got off the phone with Joe, I called David Bailey, the CEO of BTC Media, whose team I've joined part-time, late in the game, to help complete preparations for the October 3 Distributed: Health event at The Schermerhorn Symphony Center.
Not surprisingly, Bailey agreed with Maxwell: Fintech and blockchain are now inseparable, he said, adding that blockchain is a proven solution to many of the pain-points that "plague" traditional Fintech.
I told Bailey about our local Fintech constituency, and, in a blink, he approved a discount for Venture Nashville readers who aren't yet registered for the October 3 event. Bailey moved BTC here from Alabama, in 2015.
The offer: A 20% discount to the Distributed: Health blockchain at The Schermerhorn Symphony Center, October 3.
The Discount Code is LASTCHANCE and it's in-place through the Advance registration period, which ends tomorrow night (Saturday, Sept. 17).
I hope you'll do two things. First, consider attending the Distributed: Health conference on October 3rd, registering by tomorrow for Reader savings. (If you're interested, you'll find that in addition to the Conference, there's a hackathon the preceding weekend and in-Conference CLE sessions.)
In addition to Joe and David, keynotes and speakers include Gem's Micah Winkelspecht, Martin Ventures' Charlie Martin, SixThirty's Atul Kamra, Humana's Chris Kay, John Bass of Invivolink, Kristen Kenney of HCA, Marcus Whitney of Jumpstart Foundry, Confirmation Capital's Brian Fox and many others from around the country and, I'm told, from every continent except Antarctica.
You know my long-standing interest in the Fintech, HealthIT, Music & Entertainment and other undeveloped or renewing verticals.
So, now "The request" -- Please share your thoughts on how best to move Fintech and blockchain along faster in Nashville and Tennessee, by simply dropping me an email via milt@venturenashville.com
And, if you have any problems registering, write or call me.
Sincerely, Milt
Milt Capps
Venture Nashville | Venture Tennessee
(615) 945-8945
gear art above is shutterstock posteriori
It was SRO at times last year.. the energy around #FintechNashville remains enormous.