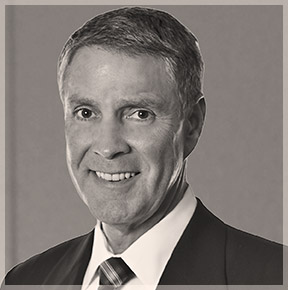 UPDATED 18 April 2022: FCV raised its Fund III target to $300MM. FIII file here. QP file here. VNC's original 20 Sept. 2021 story is below.-Editor
FRIST CRESSEY VENTURES in Nashville has reported raising more than $10MM for its projected $200MM Frist Cressey Ventures Fund III, which was registered three weeks ago in Delaware and Tennessee.
The firm's earlier Fund II was launched in 2018 and raised at least $62.1MM toward an initial $80MM goal.
VNC research indicates Frist Cressey has probably had at least 75 co-investors since the VC firm became operational in 2016.
The firm's co-investors have thus far included TPG Capital, Norwest Ventures, CIBC, Heritage Group, Gradient Ventures (GV, an AI-focused Google fund), Deerfield Management Company, Town Hall Ventures, City Light Capital, Oak HC/FT, and Optum Ventures, among others.
The Frist Cressey portfolio webpage shows an overall 24 healthcare and healthtech-oriented partnerships executed since the firm began operations in 2016.
The number of currently active and announced portfolio companies is 22.
Of the total 22 in the active portfolio, 12 are Tennessee-based businesses, all located in the Nashville area.
Of the remaining 10 portfolio companies, 4 are based in the Boston area, with one-each of the remainder in Seattle, San Francisco, Baltimore, St. Petersburg, New York, and in New Jersey, not far from Philadelphia.
The firm's four exits-to-date have included two Nashville-area-based companies: Aspire Health (2018 sale to Indianapolis-based Anthem Inc.) and 180 Health Partners (2021 sale to Maryland-based Mindoula Health).
Frist Cressey has also exited Frisco, Texas-based Valify (2020 sale to Nashville's HCA Healthcare); and, Chicago-based Regroup Therapy (2019 sale to Insight Telepsychiatry, which recently rebranded to Array Behavioral Care, based in New Jersey).
The entirely healthcare-focused investment firm was co-founded by longtime friends and colleagues: U.S. Senator and Majority Leader Bill Frist M.D. and Bryan Cressey JD MBA, who is also cofounder and partner in private-equity firm Cressey & Company (Chicago, Nashville).
Frist is also a special partner in Cressey & Co., as well as chairman of CresseyCo's Distinguished Executives Council. Bryan Cressey is cofounder and senior advisor of Frist Cressey.
Frist is a health, healthcare and healthtech advocate, as well as an investor. His frequent education and thought-leadership efforts include a regular Forbes Magazine contribution, such as the one last April, in which Frist asserted, in part, that "Middle Tennessee is a health ecosystem like no other. Nashville by far has greater reach and touches more patients through health service delivery than any city in the United States."
The Frist Cressey senior executive team also includes Partner Christopher Booker (who signed the subject SEC filings), Partner Navid Farzad, and VP Caroline Young. Full team here.
On Sept. 17, the firm made two SEC filings: one for issuer Frist Cressey Ventures III LP, found here; and, another for Frist Cressey Ventures Fund III QP, LP, found here.
Previous coverage of Frist Cressey Ventures here. Previous coverage of Bill Frist here. VNC

.last edited 1145 20 September 2021
---