EARLY-STAGE VC Innova Memphis announced today the closing of its $31MM Innova Ag Innovation Fund IV, which brings Innova's firmwide uncommitted capital to $41MM and total assets under management to $68MM.
Fund IV has recently been certified and licensed to operate as a Rural Business Investment Company (RBIC), under the U.S. Department of Agriculture's Rural Business Investment Program. Innova Memphis is a subsidiary of Memphis Bioworks Foundation.
Innova Partner Jan Bouten told Venture Nashville today that Innova is likely to do five transactions for the new Ag Innovation fund during the remainder of 2017 and perhaps 15 more in 2018.
Though no commitments have yet been made to companies under the new fund, Bouten confirmed the Innova team is in late-stage discussions with agtech startups and an initial cluster of transactions is "pretty much ready to roll."
Asked about the size of its Fund IV Ag Innovation checks, Bouten said pre-seed checks will probably be in the $25K-50K range and Seed checks will average $100k each. Series A and B rounds will involve pricing of companies with revenue.
As an RBIC, Fund IV is geographically limited only by U.S. borders, although Bouten said the new Fund heavily favors sourcing deals within Mid-America, which he described as extending as far West as Colorado and North into Minnesota, stretching to the eastern portions of Tennessee and Kentucky, while reaching into parts of some Deep South states.
Bouten said he'll spend the next 60 days operationalizing the fund, in harness with Innova Memphis President Ken Woody. They are soon likely to be joined by a third partner, who Bouten declined to identify.
B2B agtech companies are Fund IV's primary targets, with sensor technologies, robotics and other innovations for Agriculture and the Food supply chain among categories of greatest interest. Fund IV assets are not likely to be invested in ventures tied to "genetic traits" and similar life-science/bio targets, said Bouten.
A statement issued today by Innova Memphis said target investment areas include:
• Farming technology, equipment and enabling innovation, including robotics.
• New technologies for crop production, harvest, storage, supply chain and logistics, processing/productivity tools and software.
• Offerings for precision agricultural management of crop, water, chemicals.
• Innovations for food security, safety and nutrition challenges.
• Novel animal health and welfare systems and practices.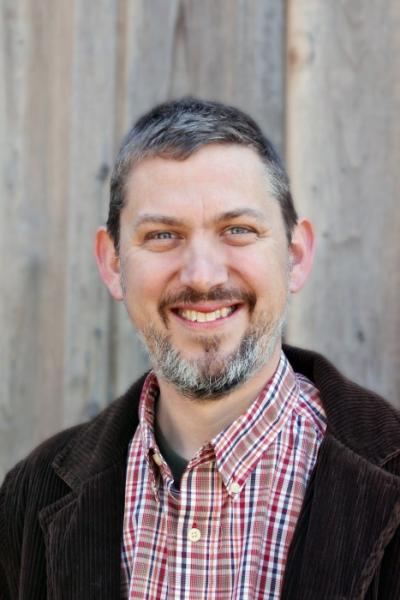 Peter Nelson, AgLaunch
In the course of scouting technologies for its pipeline, Fund IV will rely heavily on the Farmer Network assembled and still being broadened by a Bouten colleague, Pete Nelson.
Nelson also serves as director of AgLaunch, the agtech accelerator that is supported by a partnership between the State Department of Agriculture and Memphis Bioworks Foundation. See AgLaunch stories here and here.
Early-stage companies in the AgLaunch ecosystem are getting particularly close consideration from Fund IV, Bouten confirmed.
In addition, Bouten said the Fund IV team's ability to tap into AgLaunch Farmer Network for feedback and to enlist beta and/or pilot operators will hugely influence Fund IV's investment decisions.
He explained that Farmers are being attracted to the Farmer Network partly because "there's pretty strong willingness from farmers to put money to work" and they recognize that affiliation with Innova can translate into early access to thoroughly vetted investment opportunities and an early-look at new tools.
Given that Fund IV is "one of the very few" early-stage Agtech funds, the fund is very likely to become a "feeder mechanism" for VC firms that are looking to heavy-up in Agtech, said Bouten.
Bouten, 46, added that based on his experience in the Agtech community, he believes there is a large number of "20-Somethings" in Rural America who would readily remain in their communities if they could pursue entrepreneurial goals.
Bouten, himself, is a native of the rural region around the town of Baarlo, Netherlands.
It was just two weeks ago that the U.S. Department of Agriculture certified and licensed the new Fund as an RBIC. The fund, itself, closed in December, Bouten said.
Asked whether Innova Memphis might pursue creation of yet another RBIC fund, Bouten said that if current investors have appetite for such an move, the VC is very likely to do so.
He added that RBIC certification could also prove an asset if Innova chose to pursue certification as a Small Business Investment Company (SBIC), as well.
Investors in Fund IV include Farm Credit Mid-America, AgriBank, AgStar Financial Services, CoBank, Farm Credit Bank of Texas, Farm Credit Mid-America, Farm Credit Services of America, FCS Financial, and Farm Credit of Western Arkansas, according to the group's press release.
As previously reported, Bouten and colleagues with Innova Memphis and allied groups had been working to stand-up the new fund for nearly three years.
Bouten said that outside advisors supporting Fund IV efforts include attorneys with McGuire Woods and accountants with Elliott Davis Decosimo. Innova banks with First Tennessee.
Its media-relations and promotion firms are Memphis-based Sullivan Branding and Imperial Beach, Calif.-based Warren Clark (Clark Consulting International).

AgLaunch announced earlier this month that its current accelerator cohort includes:
Microbiometer (New Jersey): A rapid on-site soil-health testing tool.
Persistence Data Mining (San Diego): Uses Unmanned Aerial Vehicles (UAV) to map farm soil nutrients, to improve efficiency of automated fertilizer applications.
Kilimo (Argentina): Offers tool that uses satellite, climate, and onsite data with decision-support analytics to improve crop irrigation.
Notes: Well before its RBIC Fund IV move, Innova Memphis proved it was not averse to change. In 2009, it competed for and won an allocation under the State's one-time effort to stand-up 10 new "TNInvestco" venture capital firms.
Roughly $10MM of Innova's total $41MM still-uncommmitted capital is in Innova's Fund III, which closed in 2014. Related story here. VNC


.
---