. Today: Legility | VeteranVentures | Teens | ECD-OZ | H2O | Socia | Lirio | Breathe | Solar | CHA | Spirits | Vampires
---
LEGILITY LLC, the Brentwood-based and PE-backed legal services tech and staffing company, has acquired Dallas-based e-discovery company iControlESI, on undisclosed terms. iControlESI platforms include RECENSEO, a hosting and review platform; and ENVIZE, an AI/Predictive Analytics offering aligned with Chicago-based Relativity ODA LLC's e-discovery platform, RelativityOne. Today's release here. In 2017, Legility previously acquired Nashville-based DSicovery. Legility was founded by Jane Allen in 2000 as Counsel on Call. CEO: Barry Dark. Majority ownership in Legility has been held since 2014 by Connecticut-based Gridiron Capital LLC. Nevada-based Kenyon Group LLC was exclusive financial advisor to iControlESI and arranged the transaction announced today. Franklin-based Sheridan PR handles that for Legility.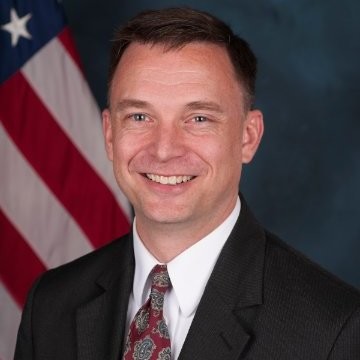 Derren Burrell
VETERAN VENTURES CAPITAL (VVC) Founder and President Derren Burrell, based in Knoxville, told VNC he and his teammates are moving into position to standup a $5MM-$10MM debut fund to invest in early-stage businesses led by U.S. military veterans. VV site here. Burrell said he has begun conversations with potential investment bankers and others regarding the raise, and he welcomes approaches from small-fund advisors. His current model calls for an initial $500K target, with ongoing criteria including $100K initial investments in individual companies, plus capital set aside for follow-on investment. The 46-year-old native of Charleston, S.C., served 21 years as an officer in the U.S. Air Force, often shouldering heavy financial management duties. His advisors currently include Grady Vanderhoofven (Meritus, Three Roots) and executives of Angel Capital Group, including Eric Dobson and Scott Ewing. Burrell is an alumnus of The Citadel and is Knoxville chapter leader for Bunker Labs. VV was aligned earlier this year with Appalachian Investors Alliance, in an attempt to win a seed-fund support grant from the U.S. Economic Development Agency (Commerce) grant. Related coverage here.

BAI Healthcare Services latest is a filing about raising $2MM debt, with BreatheAmerica President-CEO Mike Skiera, Chairman Lucius Burch III and Director Townes Duncan, among others, associated with the filing. Here is our story on BA in earlier days, when firm was led by serial healthcare entrepreneurs Joe Hutts and Derrill Reeves, who had also earlier teamed on PhyCor.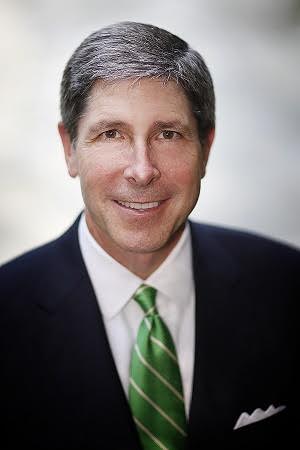 Bob Rolfe
TN Department of Economic and Community Development (ECD) is working with the Strategic Technology Services (STS) services division of the Department of Finance & Administration to "develop a [Tennessee] platform that will serve as an information exchange of project and investor information" related to U.S. opportunity zones (OZs). An ECD spokesman told VNC the platform and its database will serve as a "virtual meeting place for investors, fund managers, property developers, new or expanding businesses, and local stakeholders." It will also contain information on where OZ projects are located; the type of project (real estate, brownfield redevelopment, industrial, agriculture); and, investor information (real estate, industrial, healthcare, energy, agriculture). ECD is also developing a technical assistance resource to help smaller communities develop compliant OZ projects and raise an OZ-dedicated fund. ECD also plans to host a statewide webinar to introduce this data and related technical-assistance to Tennesseans. The ECD spokesman also said ECD "will also help communities develop regional investment prospectuses." Those documents are to be designed to "assist in creating collaboration and a compelling narrative/marketing strategy for communities seeking investment. A marketing initiative will also be launched to help attract investor interest. Though VNC understands that STS is helping create the platform, ECD tells us the content will be done by one or more contractors, yet to be identified. ECD Commissioner is private-equity veteran Bob Rolfe, while State F&A is headed by longtime VC, Stuart McWhorter.
PLANET H2O, the four-year-old Knoxville- and Brentwood-based premium bottled-water provider, laid-out its near-term plans in a release a few weeks ago here. The co-founders are father-son Jim and Carey Bruner, and Rob Smithson, a retailing veteran who is H20's manager, business development. VNC understands the company is considering its first outside capital raise, perhaps in the $3MM-$5MM range. Its current outside advisors include attorneys with Edgerton McAfee, accountants with Hamilton Price and bankers with UBS. Their production facility is in Linden, Tenn., and their water is sourced from a deep acquifer, discovered when the Bruners were drilling for oil and gas.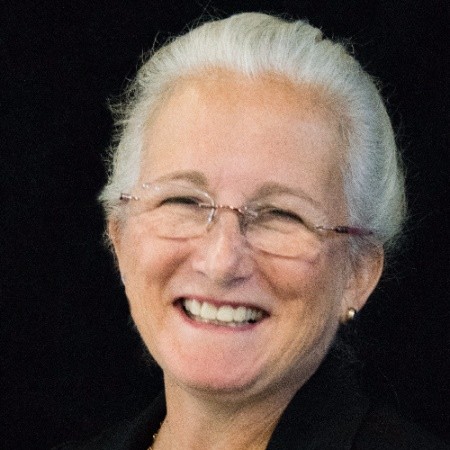 Deb Socia
DEB SOCIA was recently named president and CEO of The Enterprise Center in Chattanooga. She was previously executive director of Next Century Cities, members of which are cities, like Chattanooga, are cities determined to have fast, reliable and affordable broadband for private and commercial uses. The Enterprise Center has for next played a key role in creating the city's Innovation District and supporting EPB and other broadband development, which led to creation of GigTank, a program of The Company Lab, among other ramifications. David Belitz is chair of the Enterprise Center board. Socia succeeded Ken Hayes. Socia's LinkedIn.
► LIRIO LLC in Knoxville, which offers a behavioral engagement solution, filed today for a $3MM targeted raise, with less than $200K in. Our coverage of Lirio earlier this year here.
► TN Energy Mentor Network grad Solar Site Design, based in Nashville, recently launched its Loyal.Energy platform, a collaborative cloud-based marketplace that connects sales-ready commercial and industrial solar projects to solar construction companies. VNC's earlier coverage here.
► ENTREPRENEURS Charlie Brock and Jack Studer are among judges tomorrow (Aug. 2) at 1:30pm in the Edney Innovation Building, as part of Demo Day for Eitanim Chattanooga, details. The focus of teen teams' entrepreneurial solutions? The Chattanooga-Israel entrepreneurial relationhip. Program partners include The Enterprise Center, Co-Lab, EBP Fiber Optics, The Innovation District, The Jewish Federation of Greater Chattanooga, and the Israeli American Council.
► CHATTANOOGA BUZZ: Technology Council CxO Auction benefit event, Aug. 22, details here. Chamber Spirit of Innovation Awards nominations are due Sept. 8, 2019, here. Separately: LaPaz Latino Leadership Awards Sept. 16 will recognize Latino/Hispanic businesses, here. Also, during Chattanooga's Startup Week in October 2019, 10 finalists will pitch their businesses for loans bestowed by TN Valley Federal Credit Union, details here.
► NEW BREW? The Tennessee Sustainable Spirits Program is a voluntary recognition and technical assistance initiative of the TN Department of Environment & Conservation to "reduce operational costs and environmental impacts for wineries and wine growers, breweries, and distilleries as well as serve as a gateway to sustainability education through popular brands." Application info here.
► 'P/E VAMPIRES' have been awarded a plank in U.S. Sen. Elizabeth Warren's (D-Mass.) presidential campaign election platform, once again putting private equity execs' fees and carried interests under the microscope. Pitchbook's piece. VNC
. last edited 1158 22 January 2020
---