Today: HGP | LTN | JSC | JSF | CHC | BLU | GLN | PWR | IDB | FCV | DIT | MIL | WRK | COC | Resources |
---
► HERITAGE GROUP affiliate Heritage Healthcare Innovation Fund III reported to the SEC May 29 it had raised $250.5MM toward its upwards adjusted $275MM goal. Commencement of the raise was filed a year ago. Fund II closed at $220MM and Fund I rose to about $170MM. Earlier Heritage Group coverage here.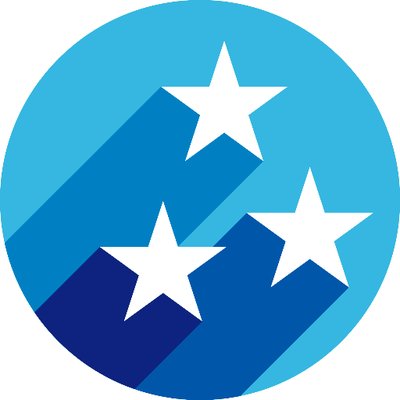 LAUNCH Tennessee: VNC learned May 29 the nonprofit had not yet received FY2021 budget guidance that might signal whether or not the organization will recoup any funds for SBIR-STTR matches which it lost earlier in the annual budgeting process, or how it will fare as a result of the governor's latest request that all state agencies -- including LaunchTN lead sponsor Tennessee Economic and Community Development (ECD) -- plan for a further 12% cut in next year's budget. During LTN's April board meeting, CEO Margaret Dolan, expressed optimism. LTN staff also announced in April that the agency had selected Nashville's St8mnt Brand Agency for brand-marcom responsibilities; and, that Dolan's thought-leadership work was expected to expand. Though both downtown CMA Festival and Gov. Bill Lee's GOVCON economic-development events recently joined major events recently cancelled, LTN has not previously made a decision about how to pursue its 2020 36|86 Festival, heretofore held in downtown Nashville. On May 27, LTN issued a blast teaser e-mail, saying that tomorrow, June 2, "Everything is about to change." Whatever that means, in these times it certainly captures attention. [LTN said late June 2 it would hold its announcements in abeyance. VNC understands an announcement is pending.]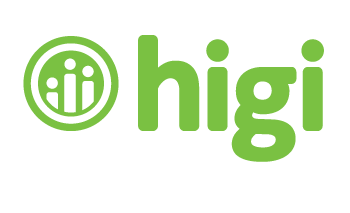 JUMPSTART Capital, the Nashville VC affiliate of Jumpstart Health Investors and Jumpstart Foundry, joined other incumbent minority investors in patient-engagement player HIGI SH LLC (Chicago) for a Series B raise that Crunchbase said totaled $30MM, led by UK-based Babylon Health. Babylon's website says at one point, "Everyone, everywhere, has the right to a long, healthy, happy life. But the system is broken. In developing nations, essential services are nonexistent for half the population. Even in the countries with the strongest economies, healthcare is difficult to access and unaffordable for many. Despite the trillions of dollars spent on healthcare every year, millions of people are being left behind. At Babylon, we're combining human expertise with the ever-growing power of technology to tackle this problem. We stand for health, for all." Previous JSCap coverage here.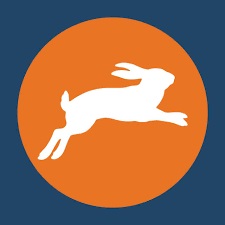 ► JUMPSTART Foundry, the seed-stage health-sector investor based in Nashville, announced 16 new portfolio companies, bringing its total portfolio companies to 102. Only 1 of the new cohort is TN-based, according to this publication. JSF invests in HealthcareIT, Tech-enabled services, Consumer Health, health/product services, and diagnostic devices. The TN startup in the new cohort? Mimijumi, which offers what it says is a baby bottle of novel shape and a nipple device that help ease transition from breast to bottle feeding.
CHANGE Healthcare today announced it had acquired Ft. Worth-based PDX Inc. It said in an SEC filing the purchase price was $208MM. PDX serves pharmacies and health systems with offerings including an Enterprise Pharmacy System, as well as a suite of products and services that range from data analytics to revenue cycle management, and a clinical services platform, among other elements. Previous C-HC coverage here.
Katie Marchetti
► KATIE MARCHETTI JD MBA, a Nashville native formerly with Gerson Lehrman, has been named managing director of BluWave, a PE-focused diligence and advisory firm based in Brentwood. CEO: Sean Mooney. Release here.
► GLANRIS Water Systems, a water-filtration media startup in Memphis filed May 19 for a $3.8MM raise, with founder and CEO Bryan Eagle and Innova Memphis Partner Jan Bouten aboard. Eagle had received $800K pre-Seed from Innova in 2019, according to Crunchbase.
► NASHVILLE-based Power Poll LLC, founded by CEO Bruce Dobie, announced that former Gatehouse Media CEO Kirk Davis, had become executive chairman of the board of the nonpartisan survey, news, and information startup, founded in 2014. Release here. Related coverage.
► STARTUP IDBiologics Inc. of Nashville filed May 20 for a $3.5MM raise, with $3.1MM reported in. The company was seeded by Vanderbilt University Medical Center, and aims to create human monoclonal antibodies (mAbs) for the treatment and prevention of major infectious diseases, possibly including COVID-19. Privately held IDBiologics is backed by the Defense Advanced Research Projects Agency (DARPA) of the US Department of Defense, the National Institutes of Health (NIH) and the Dolly Parton COVID-19 Research Fund at Vanderbilt. The startup is evaluating for possible licensing certain mAbs discovered within Vanderbilt Vaccine Center. The company's May 20 SEC filing is here. Its related May 7 press release is here. Website here. Cofounders: Executive Chairman Kenneth Kelley and Co-founder James Crowe MD and President Charles Haines MD PhD. (Elsewhere: Knoxville's NellOne Therapeutics Inc. announced it made a provisional patent application for its means of using Nell1 signalling protein in development of a treatment of viral respiratory illnesses, possibly including COVID-19. President/CSO: Cymbeline Culiat PhD. Release here.)
► JUST a few weeks after VC Frist-Cressey Ventures participated in a $48MM B-round for its expansion-minded portfolio company -- on-demand healthcare services provider Ready Responders (New Orleans) -- FCV Co-founder Bill Frist MD connected RR with Nashville-based Relode, a crowd-sourced recruiting services company, led by cofounders CEO Matt Tant and CTO Joe Christopher. A partnership announcement ensued. Heritage Group invested in Relode in 2017, according to Crunchbase.
► CHICAGO-based DialogTech Inc. (AI spend analytics) reported it is closing-in on its $2.5MM goal, with ongoing backing from SSM Partners, the Memphis VC.
► MILLENITEK LLC of Knoxville snatched a share of NASA's recently announced $104MM in SBIR Phase Two funding. A NASA press release said MilleniTEK's material could "advance a lighter-weight shield material for fission power systems - a technology that could help power sustainable operations on the Moon," landing on which is a priority of NASA's Artemis project. Press release. MilleniTEK President/CEO: Steve Getley. PI: Drew Spradling, VP R&D.
► WORKHOUND, the Chattanooga platform that supports real-time feedback from frontline workers, is broadening beyond Trucking and other industries, into Healthcare services. Chattanoogan item here. Our report on their 2019 Seed raise here. Crunchbase here.
Ralph Schulz
► RALPH SCHULZ, president and CEO of the Nashville Area Chamber of Commerce, said two weeks before civil protest and damaging riots hit Nashville and many other cities, the nonprofit's latest strategic planning effort includes further study of ways to foster access to education and jobs for everyone in the region the Chamber serves. "We call it 'Deep Prosperity'," Schulz said of the Chamber's goals during his live online presentation and Q&A session May 14, which was convened and produced by Power Poll LLC. In an interview May 19, Schulz told Venture Nashville, "In our strategic planning process, the Chamber's study of 'Deep Prosperity' and other economic-development concepts reflects our long-standing recognition that a wide range of very practical socioeconomic, infrastructural and other factors influence how Nashville workers can participate -- on a truly sustainable basis -- in expanding the reach and deepening the roots of Nashville's economy, thereby increasing incomes, economic security and family well-being throughout our entire community." The Chamber's current five-year plan ends in 2021. Under the Chamber's current "Partnership 2020" banner, Chamber members in late 2019 began working on a successor five-year plan. That work was abruptly put on "pause" when the COVID-19 pandemic arose, but the effort will resume in due course, Schulz said. Schulz did not elaborate on how concepts such as Deep Prosperity might ultimately shape the outcome of the planning process. He did acknowledge that the Chamber may, among other resources, leverage its long-standing relationship with Brookings Institution's scholars, consultants and program managers. VNC research shows that a Brookings VP wrote about "deep prosperity--growth that is robust, shared, and enduring" in a column published here. Schulz said it's likely that a refreshed strategic plan for Greater Nashville will be delivered early in CY2021.

► NAVIHEALTH trade: Clayton, Dubilier & Rice sold one of the Nashville area's largest healthcare IT companies to UnitedHealth's Optum unit. Enterprise Value: $2.5BN, with EBITDA multiple pegged at 18x and CD&R receiving $1.1BN cash proceeds, for a gross internal rate of return (IRR) of about 65%, according to a report by PEHub. The target remains HQ'd in Brentwood and led by CEO Clay Richards JD, who has led it since inception in 2012, when he left Healthways.
► NEW REGIONAL tech innovation and development hubs and $110BN funding to encourage R&D are among proposals by bipartisan, bicameral advocates in U.S. House and Senate, says SSTI. The proposed Endless Frontiers Act calls, among other things, for EDA/NIST to fund at least 10 regional technology consortia, each focused on a "key" technology target. Read more here. Related: SSTI polling said to show broad support for stepped-up U.S. research and innovation. Details.
► TALENT: Vanderbilt University Technology Boot Camps participants demonstrate their capstone Coding, Analytics, Cybersecurity projects June 4, 5pm CDST, register to observe online here.
► TN Small Business Development Centers offer online training programs, details here. GANNETT, the publisher that owns major dailies in Tennessee, now offers GrowthLab marketing, branding and social media instruction for businesses.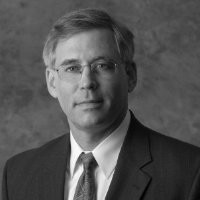 Andy Stockett
► FOUR BRIDGES Capital Advisors' Managing Director Andy Stockett announced expansion of his firm's advisory services and its additions to executive ranks. Chattanoogan story here. Previous coverage here.
► BRIDGE CONNECTOR, Nashville, named Gartner Cool Vendor in Healthcare sector, release here.
► SEC reports now often reflect COVID-19 pandemic business risks, as in the case of RumbleON Inc. (NASDAQ:RMBL), the Irving, Texas-based e-commerce platform and consolidator of used motor vehicle companies, including Tennessee based Wholesale Inc., which it acquired in 2018. Nearly 90 days ago, the company's Nashville-area presence was hit by a tornado, with damages north of $20MM. The company notes it received more than $5MM federal SBA relief loans. Forgiveness of those loans is possible, but not assured, in-line with rules within the Paycheck Protection Plan (PPP, CARES). In the course of reciting risks that could affect the company's "going concern" status, the company notes its options include seeking additional debt or equity financings. Their latest SEC report here. An earlier filing on its merger with Wholesale Holdings Inc. and other entities is here.

. last edited 1113 3 June 2020
---