Below: Today's roundup of 40 timely news items for your earliest perusal.
---
TECH: Pilot.com Inc. of San Francisco today announced with TN ECD it will create 450 jobs in Nashville's Wedgewood-Houston district as it ramps its account management operations, supporting its bookkeeping solutions for startups and SMBs. Crunchbase says it has raised more than $58MM in capital. Its website says its investors through A-B rounds include Index Ventures (lead), plus Patrick and John Collison, Drew Houston, Diane Greene, Frederic Kerrest, Hans Robertson, Adam D'Angelo, Paul English, Howard Lerman, Joshua Reeves, Tien Tzuo, and others. ECD release here.
IPO: CHANGE HEALTHCARE, still vamping alongside the IPO stage while its Nashville and FINTECH observers may be growing restless with anticipation, has, based on the company's latest shelf filings, drawn a provisional upgrade to ATTRACTIVE from Neutral from robo-analyst New Constructs, based in Brentwood. Here's New Constructs' ROIC-oriented report on CHNG. Earlier VNC coverage of the IPO here.
REGTECH: The Concinnity Company in Nashville filed today for an $836K raise, indicating 11 investors in the round. It offers a SaaS platform to support the work of boards of directors and executive leaders. VNC reported on the company's new SaaS offering on June 6, story here. That report forecast a Series A possibly in 1Q20.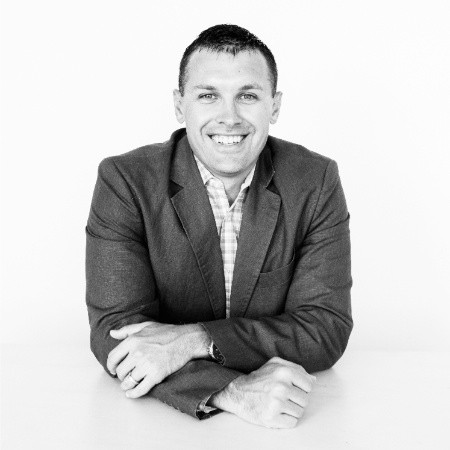 Clay Banks
SECURITY: HAVEN Lock Inc., the Franklin startup that appeared on Shark Tank on April 7, didn't land a Shark, but the exposure created a rising tide of interest, COO Clay Banks told Venture Nashville on June 20. As we reported May 14, Haven received an investment of undisclosed magnitude from Veteran Ventures Capital. It has raised $2.75MM since inception, and its Series A is open til July 31. The company's securities advisor is Alex Davie with Riggs Davie. Its recent filing here.
► DEALS: ENTRADA, the Brentwood RCM startup, sold in 2017 to Irvine-based NextGen Healthcare Information Systems (fka Quality Systems Inc.), for a reported $34MM. In its March 2019 SEC filing, NextGen gave more details of the Entrada acquisition, right here. The Entrada deal was mainly funded via then-QSI's revolver. Entrada had been in business more than seven years.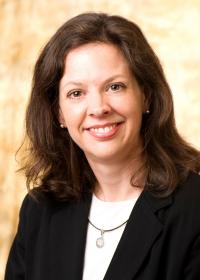 Julie McPeak
► GREENBERG TRAURIG announced that former TN Commerce and Insurance Commmissioner Julie Mix McPeak will join the law firm's insurance and regulatory practice, as a founding partner of the major firm's new office in Nashville, which is its 31st U.S. office and 41st office, globally. Related VNC story on McPeak and insurance Captives' proliferation in Tennessee.
► PE: STARR Companies sub Starr Investment Holdings plans to open a Nashville office, according to a recent well-sourced report by Joel Stinnett of NBJ. Starr Investment has a couple of healthcare holdings. No sense of timing on this market entry, yet, but it looks real enough. Update: The shoe falls: NBJ says July 19, 2019: Starr makes $700MM investment in Cali-based Radiology Partners.
► PE: SSM Partners, the 36-year-old Memphis firm focused on growth financings and recapitalization, announced its $27MM strategic growth investment in California-based Kukui Corporation, the maker of a digital marketing solution for the automotive aftermarket industry. That was a Series A, but one later in the game than usual, with outsized traction. SSM also went to Cali for a piece of a $5MM raise in Apixio in 2018. Portfolio shows a number of TN-based bets over the years.
HRTECH: WORKHOUND INC., the worker feedback and retention platform provider, closed a $1.5MM Seed round that involved 13 investors, according to its recent SEC filing. Already in the Transportation and Supply Chain markets, WorkHound was launched in 2015 by CEO Max Farrell in Chattanooga and Co-founder/CTO Andrew Kirpalani in Des Moines. Four-year-old WorkHound's Seed investors included leader Right Side Capital Management, plus SaaS Ventures, Stout Street Capital, Acceleprise, SpringTime Ventures and Comeback Capital. Its TM filing was by Jordan E. Meggison-Decker JD of Brown-Winick, Des Moines. PR is handled by Heed Media, Chattanooga.
► RCM: Franklin-based AccuReg, a healthcare technology solutions company offering a revenue cycle SaaS solutions for hospitals, has launched Estimate My Cost™, a web-based, patient-facing tool that produces an estimate of a patient's potential financial responsibility in advance of a clinical procedure. Paul Shorrosh is founder/CEO of the Birmingham firm, which opened a Nashville office in 2016. CFO is Ian Whelan. Its 2015 revenue was $5.7MM, according to INC.
Tim Choate
► CMS SOFTWARE: TIM CHOATE, president/CEO of Murfreesboro-based Bondware Inc., told Venture Nashville his company has acquired Poser 3D software from Pittsburgh-based Smith Micro Software (NASDAQ:SMSI), on undisclosed terms. Choate confirmed that Bondware's 11-year-old Renderosity marketplace and community, which is used internationally by computer-graphics designers and developers, had long been an SMSI channel partner. Smith announced it is focusing on its wireless mobility technologies, rather than on its noncore Graphics technologies, including as Poser. In 2009, Choate acquired Digital Content from a Florida company, details here. On June 21, Choate said Renderosity now has about 900K active member-users, rising at about 4K members each month; and, it has "1,050 content developers globally." Bondware also offers the ContentEngine content management system (CMS). Choate spun Bondware out of Edgenet in 2004. Choate, 54, said he has no plans to buy additional Smith graphics assets. Earlier coverage here.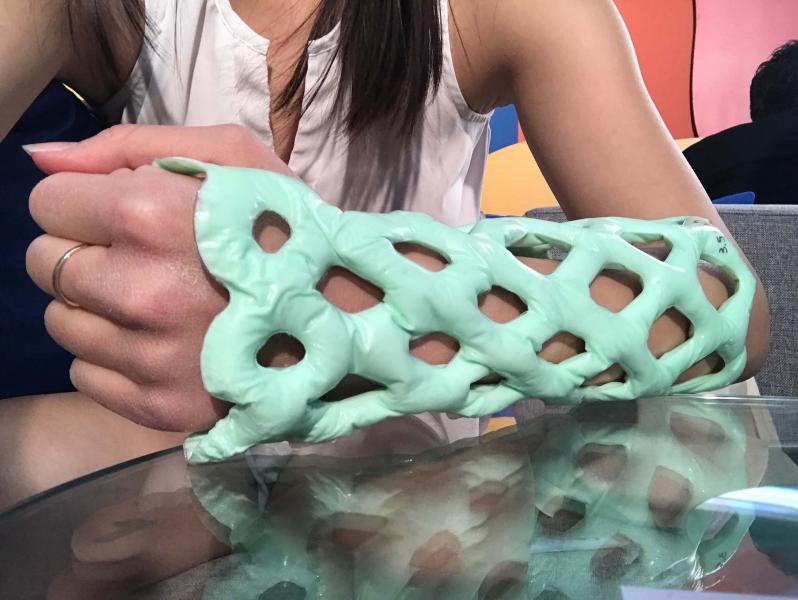 MED: The Regional One Health Center for Innovation in Memphis is supporting a pilot for Cast21 Inc.'s FDA-registered Osteon Defender exoskeleton device, which substitutes for conventional plaster casts and splints for wrist injuries. Founder-CEO Ashley Moy told VNC "the technology has potential to scale to other body parts, in future." Cast21 is a graduate of the ZeroTo510 med-device accelerator in Memphis, and has received FDA registration and listing. Moy said the Chicago-based company has raised $1.4MM and has 3 FTE. Investors include Innova Memphis and MB Venture Partners. Its SEC file is here. HQ: Chicago CEO: Ashley Moy. The company is also involved with Chicago's MATTER Health incubator and in the city's mHUB innovation center for physical product development, prototyping and manufacturing.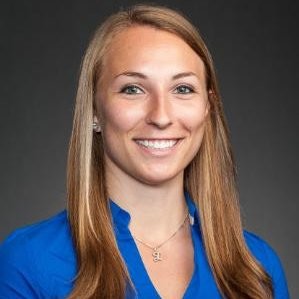 Lia Winter
MED: LIA WINTER is a Pittsburgh native who is founder/CEO of startup Winter Innovations. She's HQ'd in Knoxville, but now in-residence in the ZeroTo510 med-device accelerator in Memphis, where she'll be demo'g Aug. 15 along with nine other companies from the ZeroTo510, SkyHigh Civic Technology Accelerator, and Sparkgap Logistics accelerator -- all part of the Summer of Acceleration Demo Day, convened by Epicenter, the ecosystem's hub. The company's flagship product is EasyWhip, a proprietary surgical needle used for orthopedic reconstruction procedures, such as ACL surgery. Her May 2019 patent application (preceded by her 2017 provisional application) makes clear that her "invention relates to an improved method and apparatus for carrying out ligament reconstruction surgery using a whip stitched soft tissue graft." The company's Ops Director is Preston Dishner, a native of Bristol. Winter told VNC her advisors include attorneys with Chambliss Bahner Stophel; and, Lynn Youngs, who is executive director of UT's Anderson Center for Entrepreneurship and Innovation. Winter's recent SEC filing related to $50K investment she earned upon acceptance in the program (in the form of a Y-Combinator-style SAFE). She said she's likely to choose her path regarding further funding in July, ahead of Demo Day. She said she's also hoping to be chosen to participate in LaunchTN's 36|86 Student Edition demo/pitch day, Aug. 28. The slate of 36|86 presenters is due out yet this month, according to LaunchTN's published timeline. Winter's LinkedIn profile shows she has won at least $42K in competitive nondilutive grants in the past two years. OTHER Zto510 STARTUPS demo'ing in August: Oracle Health (smart stethoscope, LinkedIn); DiaTech Diabetes Technologies (insulin pump alerts; LinkedIn); and Azimuth Sleep Solutions (LinkedIn).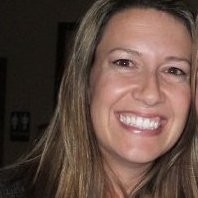 Lindsey Lieb
► PSYCH: HAPPEGO LLC, led by Founder Lindsey Lieb of Knoxville, offers a cognition-"priming" app that helps users change their behavior, goals and even motivations. The startup is one of 7 companies recently admitted to The Works accelerator at Knoxville Entrepreneur Center. She presented Happego in May during the American Psychiatry Association's Innovation Zone accelerator program, in San Francisco. The six other TheWorks companies are described in this KEC release provided by KEC's Jonathan Sexton.
► R/E: SECOND KEYS in Memphis has a $1MM capital target to support its property management software and app, with SEC filing here. CEO: Amber Hayes. CTO: Marterrious McClain. The company's a StartCo grad.
► SDOH: AdhereHealth LLC (known prior to February 2019 as PharmMD Solutions) has adopted Miami-based Papa Inc.'s "Grandkids on-demand" platform to provide college students' companionship to avert health complications to avert problems categorized among "social determinants of health" (SDOH). Release here. AdhereHealth focuses on "medication adherence insights and health outcomes..." It offers SaaS technology, licensed clinicians and pharmacy deliveries. The Riverside Company and Clayton Associates, founded by former HCA President Clayton McWhorter, were among early investors in the now 13-year-old company. CEO: Jason Rose.
► FINTECH: Nashville's Celero Commerce announced acquisitions of payment companies, Elmhurst Financial and Tandem Innovation Payment Solutions, on undisclosed terms, more here.
► EDTECH: CAPTURE LLC, dba Capture Higher Ed, based in Louisville, filed for a $12MM raise with $7.8MM in. Its platform and analytics support university student recruitment. INC's 2018 ranking said Capture's 2017 revenue was $8.2MM. Founder-CEO: Steve Huey. Founded: 2011.
► SUPPLY CHAIN: Chattanooga-based KENCO announced expansion of its Innovation Lab. More on the Lab's focus here.
► RCM: XTEND Healthcare, a Hendersonville, Tenn.-based subsidiary of Navient (NASDAQ: NAVI) and a provider of comprehensive revenue cycle solutions for hospitals, physicians, and other healthcare providers, says it will spend $1.3MM and create 200 jobs in Tennessee. The company employs at least 700 professfionals in Tennessee, according to a release today from TN Economic and Community Development. Navient has a nearly $3.2BN market cap, with recent quarterly revenue annualizing at $1.65BN. Its latest 10K said Navient had about 6,500 nonunionized employees. Its healthcare business was north of $100MM according to the 10K, and is comprised of "Healthcare services include revenue cycle outsourcing, accounts receivable management, extended business office support and consulting engagements. We offer customizable solutions for our clients that include non-profit/religious-affiliated hospital systems, teaching hospitals, urban medical centers, for-profit healthcare systems, critical access hospitals, children's hospitals and large physician groups." The company views its healthcare vertical as expandable. Across all lines, the company said, "The fees we recognize are primarily driven by our success in collecting or rehabilitating defaulted or delinquent loans and receivables."
► VR/AI: Memphis-based CEO Brandon Ellis told VNC that he and President Kareem DaSilva will decide the next step in capitalizing their startup Personal Autonomous Technologies, by October. For now, they're in the Sky High Civic Technology Accelerator in Memphis, and will pitch their company on Aug. 15. One leading application of their technology is to support passenger wayfinding and last-mile transportation to and from bus stops. They have landed their first restaurant test client.
► GOVTECH: Parka Solutions, founded by Atlanta-area entrepreneur Sneh Parmar, is in the Sky High accelerator in Memphis. The company helps brands' efforts to leverage exposure via Transportation apps. It offers a location-based advertising application programming interface (API) that allows brands and retail stores to send rewards, offers and content to people as they travel using transportation apps, according to info online. Parmar will demo his company Aug. 15, during the citywide event convened by Epicenter. Parmar said that while funding options remain under consideration, it's likely he'll pursue a $2.2MM Seed raise in the weeks and months following Demo Day.

► SHARE-ECON: Start Co. and Epicenter's Sparkgap Logistics Accelerator support startups focused on intelligent packaging, supply chain visibility and supply chain data analytics. During the Memphis Demo Day Aug. 15, the accelerator will feature Chicago-born Easymove, which offers a mobile app that connects local truck and van owners with people and businesses in need of delivery help. Related SEC filing.
► MOBILE: MOMENT AI Co-Founder/CEO Megan Gray and Jacob Sutton, Co-Founder/CTO, are targeting AI applications for mobility, via the Sky High accelerator in Memphis. They also demo on Aug. 15. Related SEC filing.
► FINTECH: Brentwood-based audit- and legal-confirmation techie Capital Confirmation signed a definitive agreement to sell to Thomson Reuters (TSX/NYSE: TRI), on undisclosed terms. More here.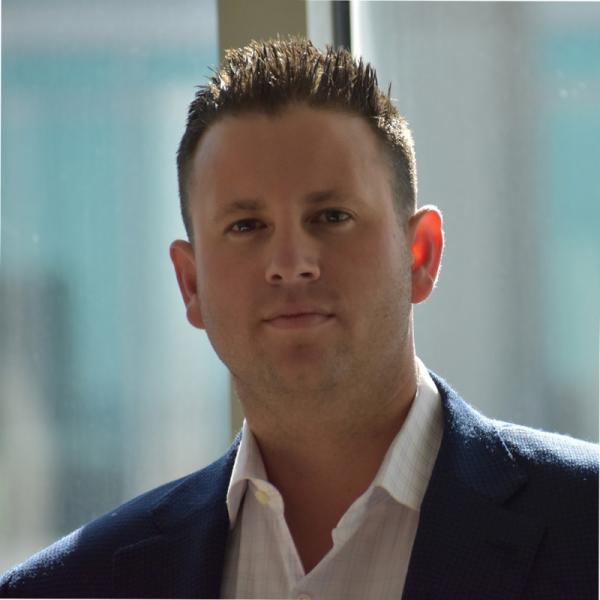 David Wenger
► iPAAS: Bridge Connector (The BridgeCR LLC) is well on its way to its 100-NashvilleHQ-employee mark by year's-end, having onboarded 8 more employees last week, alone, according to VP-Marketing Brennan Mason. The company confirmed for VNC that since Bridge's founding in 1Q 2018 it has raised $4.5MM in Seed funding in 1Q18; and $5.5MM in Series A, both rounds taken by still-minority investor Axioma Ventures (Tampa, backed by former Publix CEO Howard Jenkins). Earlier this year, Axioma also backed Bridge's $10MM convertible note funding. No timing yet on a possible Series B. Bridge also recently acquired Jonathan James and his ZagHop (CRM dev apps and integrations). James' earlier healthtech dev work has addressed patient communications, payment management, and patient financing options, according to a Bridge release. James was also once part of the Moontoast team here. Former InvivoLink exec Lane Conger Maples is Bridge's VP-client experience. Matt Wimberley is VP-Product. VP Marketing is Brennan Mason. Bridge declined to comment on specific outside advisors. VNC research online indicates: IP law advisor has been Natalia Rose, Nashville. Also, our online records search suggests that, as of this morning, the company remains registered only in Palm Beach Gardens, Fla., where COO Judson Lathe is registrant. DJ10 Enterprises, is registered in Florida, too, showing David Wenger as DJ10 president; and, Wenger Mediation & Legal Services LLC as agent. Wenger Mediation's managing member is Sylvia Wenger. David Wenger's LinkedIn lists him as Bridge Connector CEO. Inhouse, Bridge chief compliance Officer is Michele Oglesby. iPaaS is Integration platform as a service. Related here.

► PHARMA: HARROW HEALTH (NASDAQ:HROW) announced the company will locate its headquarters in Nashville, creating 27 news jobs here. In addition to owning U.S. ophthalmology pharmaceutical business ImprimisRx, it has started and owns large stakes in five other pharmaceutical companies, including Eton Pharmaceuticals (NASDAQ: ETON), Surface Pharmaceuticals, Melt Pharmaceuticals, Mayfield Pharmaceuticals and Radley Pharmaceuticals. TN ECD says that in the past four years it has "supported 68 projects in Davidson County, resulting in the creation of more than 21,000 new jobs and approximately $2BN in capital investment." HROW Founder/CEO Mark Baum.
► MED: MedActa International, the Swiss-based orthopaedics products company, is moving its U.S. subsidiary's HQ from Chicago to Franklin, just outside Nashville. TNECD release here.
► MEMPHIS: The Memphis Chamber of Commerce on June 20 announced formation of the Women's Business Council, focused on providing gatherings, networking and services for women owners and executives. A focus group on strategic business development is set for Aug. 13, and the group's first quarterly meeting is set for Oct. 15. Its web presence has not yet been established. Separately, Deborah Clubb, executive director of independent nonprofit Memphis Area Women's Council (MAWC), told Venture Nashville the new Chamber council has for months signalled that it does not seek to duplicate or compete with MAWC, NAWBO Memphis or other organizations serving women business and nonprofit executives. The Daily Memphian reported the Chamber initiative here.
► PROTECH Systems Group, an IT, staffing, channel partner and managed services firm founded in Memphis in 1992 and since led by Co-Founder CEO Steve Bargiacchi and, since 2004, President Dan Weddle, filed on $906K investment by two investors. Their attorney is Darrell Phillips.
► MARCOM: Nashville customer acquisition and branding platform provider Jumpcrew LLC -- which has raised nearly $16MM since its founding in 2016 -- will hold its JumpCon 2019 "Digital Sales Transformation Summit" at Music City's Marathon Music Works. Related info here. Earlier, it acquired AHRN, MyBaseGuide, Target Marketing. It has other offices in NY, KY, CA and employees more than 350. Crunchbase here.
► WEALTH: Indy's Sanctuary Wealth announced acquisitions including Nashville's Southern Oak Wealth, a six-person, $310MM WUM firm led by Patrick Poling, Jonathan Trusty and Ann Hollis-Young. Poling was named a Best-in-State Wealth Advisor by Forbes this year, according to their press release.
► PE: Nashville-based Gen Cap America Inc. clearly likes both the buy- and sell-sides. Its investing out of Southvest Fund VII, L.P., a $250 million fund which began making investments in 2016. See its latest deals here. Meanwhile, bankers at Brentwood-based Bailey Southwell are staying busy, also. See their news page.
► IT: STAFFING as a Mission LLC (SaaM), founded by CEO Jonathan Barnes, is an infotech staffing and recruitment business in Brentwood. Barnes said it has no plans to raise capital. Its website says 10% of its profits annually go to mission partners that include Men of Valor, Reboot Combat Recovery and other nonprofits. Barnes earned his bachelor's in history at Vanderbilt University and previously worked for MAXIM Healthcare Services and others.
► ORNL: At Oak Ridge National Lab, Innovation Crossroads' 3rd cohort includes seven new research fellows. The program is the Southeast's only entrepreneurial research and development program based at a U.S. Department of Energy national laboratory. Release here. Earlier VNC coverage here.
► DATA: The first 8-person cohort of Vanderbilt University Data Science Institute summer research fellows was drawn 30 apps, and included four alums from VU School of Engineering. Release here.

► RESEARCH: Vanderbilt University has retained Lewis Burke Associates of D.C. to consult with faculty on improving opportunities for funding of research and scholarsip. Release here.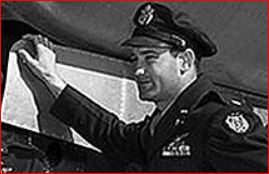 Tom Ferebee
Enola Gay bombardier
► AT LEAST since 1975, when I found and interviewed the Enola Gay bombardier, the late Thomas Ferebee, a distant cousin I had not previously met, I've been interested in the peaceful use of technology, which I've come to view as Tennessee's and America's sleeping giant. The state that played a major role in advancing the Manhattan Project has a bigger story to tell. Sometimes, progress is made of a series of small steps. Here's an update on a new tech transfer and commercialization analyst training program out of UTRF.
► ICYMI: That March/19 Forbes article on Memphis entrepreneurs' success, and the city's need for inclusive innovation and more pro-entrepreneurial capital. VNC
. last edited 4 Nov 2019
---