Today: PropBrands | Evidence | JumpFund | Empower | Songboarding | CyberRange | Freight | Diatech | GTBio | Triad | Authentic | TechAdvice | Lirio | Agisent | Thnx | Resources
---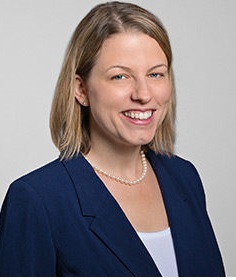 Lisa Stinnett
PROPERTY Brands, which develops property management technology, filed with the SEC on its $36.4MM capraise. Named are Knoxville-based Ross Croley, executive chairman of holding company Property Brands Ultimate Parent, CEO Lisa Stinnett and lead investor Insight Venture Partners' Deven Parekh. Among other moves, in 2019 Property Brands bought CRE player, SiteCompli. The 5-year-old company's lead backer is NYC-based Insight Venture Partners. Providence Equity Partners (Boston) was previously lead. The operating company is Inhabit IQ.
► EVIDENCECARE, from Medical Decisions LLC, filed its still-open $5MM extension of the the A-Round we previously reported. Jumpstart Capital upped its previous contribution. The filing names, among others, representatives of existing investors Justin McGoldrick (Bon Secours Mercy Health, Cincinnati) and William Sheehan (Medstar Health, Columbia, Md.). Full EvidenceCare coverage.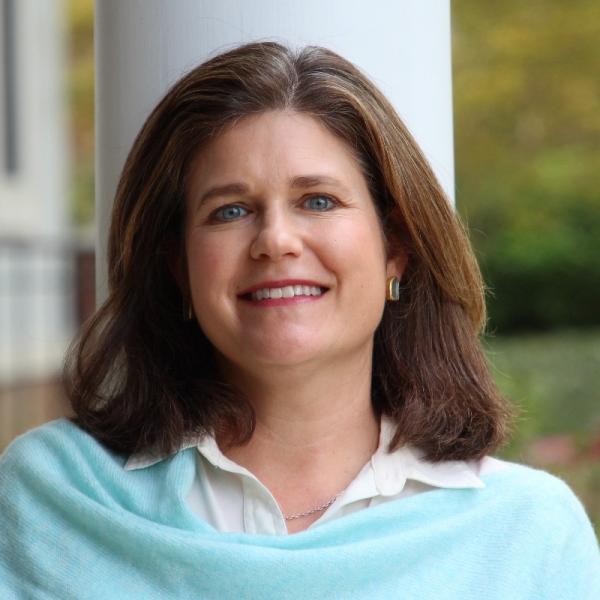 Kristina Montague
THE JUMPFUND and its Fund II (Chattanooga) are weighing what could turn out to be its final one or two Seed/Series-A investments and has set-aside some funds for follow-on investments in its current holdings. JumpFund invests only in southeastern U.S. businesses with leadership teams that include one or more Women, with potential to scale to $20MM revenue, among other factors. Since its inception in 2013, its first checks have been in the $100K-$250K range. Together, its Funds I and II totaled $7.8MM, and the organization has invested in 28 businesses, 22 of which remain on its portfolio page today. It has thus far attracted more than 80 investors (the majority Women). Co-founder and Managing Partner Kristina Montague told VNC the organization currently has no plans to raise a Fund III. In considering its next investments, the group is "being incredibly picky," and applicants for funding must first be screened by and possibly referred for further consideration by a current JumpFund general partner. Montague told VNC that about two months ago she, her partners and their portfolio companies "circled the wagons" to focus on supporting their existing portfolio companies, a substantial number of which have seized opportunities to add value in their target markets in the wake of the COVID-19 pandemic.

► SERIAL media-marketing entrepreneurs in Nashville-Franklin, Steven Buhrman and Steven Ludwig, filed in preparation for a $500K raise for Empower Local Inc. Ludwig is executive chairman, Buhrman is CEO. VNC reported on Buhrman's previous Wannado (fka Kahootz) and on Ludwig's former BIGR Media.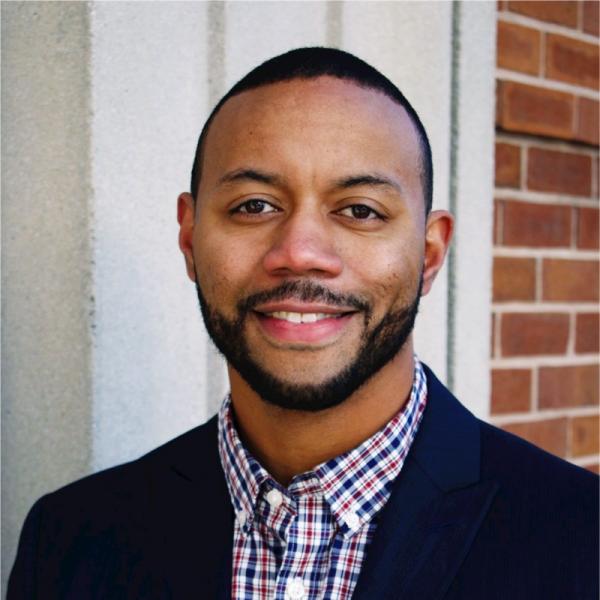 Mike Benn
MUSIC: MIKE BENN, who recently won the "What's the Big Idea" (WTBI) pitch competition in Knoxville, says his Songboarding.com, a marketplace for workplace safety-oriented songs that are drawn from its library or custom-produced for customers, has begun generating revenue. Benn said he is likely to begin mapping capital requirements this summer. Prior to that, Benn -- a 34-year-old husband and father of two -- said he'll complete CoStarters training and ramp-up organic sales, with help of his six startup teammates. His attorney is Robert Fox of Luedeka Neely Group. WTBI is a 12-year-old event run by Knoxville Entrepreneur Center.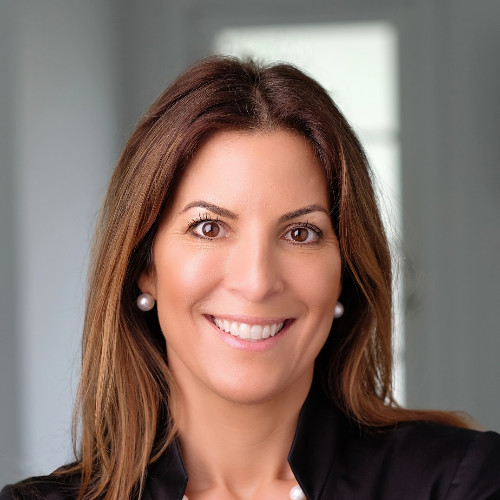 Debbie Gordon
CYBERSEC: DEBBIE GORDON, Nashville tech entrepreneur who launched Cloud Range Cyber LLC in 2018 confirmed she recently raised $650K from individual investors to fuel further organic growth. VNC's earlier Gordon coverage here.
► FREIGHTWAVES in Chattanooga filed April 15 to raise the target for its 2019 raise to $27.4MM raise, story updated here. Its investors page lists 8VC, Hearst Ventures, Prologis Ventures, Rise of the Rest Seed Fund, Fontinalis Partners, Pritzker Group Venture Capital, Engage Ventures, Breakthrough Fuel, Story Ventures, Advisors Fund, Hunt Technology Ventures and others.
► DIATECH Diabetic Technologies, an insulin-infusion play out of Memphis, filed for a $50,000 raise from one investor. The company presented in the Venture Forum held by Life Science TN during LSTCON, last November.
► MEMPHIS-based GT BioTech Fund LP, an affiliate of Gerber/Taylor Management Company, raised about $16MM. Founding Partner Charlie Gerber heads the SEC filing, which showed about 50 participating investors.
►TRIAD Life Sciences of Memphis filed for a $6.6MM raise, in a process that involved i-banker Paulson Investment Company of Lake Oswego, Ore. All related SEC filings here. VNC research indicates the company has raised north of $11MM, since 2017. Earlier in his career, CEO Russ Olsen spent a total 15 years with Smith & Nephew and Bristol-Meyers Squibb, according to his LinkedIn.
► BRENTWOOD branded apparel manufacturer Authentically American filed for a further $500K raise. The startup's CEO: Dean Wegner, a West Point grad and a former U.S. Army officer and helicopter pilot. Coverage here. Note May 21, 2020: A source familiar with the effort said Wegner achieved his $500K goal.
► TECHNOLOGYADVICE LLC, the 14-year-old Nashville technology marketing company, acquired B2B media assets from Bay Area-based QuinStreet (QNST) and bought Quebec-based ProjectManagement.com. Release. TA's advisors include attorneys with Lodestone Legal Group, Franklin, according to information online.
► KNOXVILLE, based LIRIO LLC and its strategic investor, Cincinnati-based Bon Secours Mercy Health, expect by the end of CY2020 to have data on results of results of initial use of the patient-compliance program they are designing, with broader commercial marketing likely in 2021. Bon Secours release. KNS story. Previous VNC coverage of Lirio.
► TULLAHOMA-based Agisent Technologies, released enhancements to its Law Enforcement and Medical Services Providers software. Adds include a Medical Screener component that helps document and retrieve infection-contact and contagion data and information, and can be optimized for COVID-19-related activity. The company's investors still include INCITE, NEST-TN, Solidus, XMi, Relevance Capital, and angels including Crom Carmichael, Fred Goad and Jim Kever, according to VNC sources. President: David Lufty.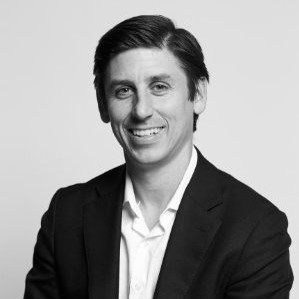 Brendan Kamm
► HQ RELO to Williamson County: Gratitude platform creator Thnks (Applied Gratitude Inc.) is a B2B gifting app that helps users reinforce relationships with prospects, customers or employees with compliance-appropriate gestures delivered via SMS or email, resulting in improved sales pipelines and other ties. Four-year-old Thnks recently joined with representatives of investor Loeb Enterprises and Tennessee Economic and Community Development to announce the Long Island-based startup will relocate its HQ to Williamson County and will create 50 jobs there by 2023. The co-founders are CEO Brendan Kamm, Executive Chairman Larry Rubin, and former COO Michelle Ross. Rubin earned his J.D. at Vanderbilt University. Each of the cofounders previously worked with NYC market insights and analytics startup, Shareablee, according to LinkedIn. Crunchbase says Thnks' 2018 Seed round also drew investment from Gaingels, which remains an investor, according to the Gaingels portfolio page today. The Apple store says the THNKS app was developed by Applied Gratitude Inc. The THNKS mark was registered in 2018 for BQE Partners Inc., dba Thnks, according to USPTO online.
RESOURCES
► FINANCINGS (3): Nashville-based nonprofit Pathway Lending is a perennial source for financing for qualified companies. Details here. ESO Fund, San Mateo, says it gives shareowners a facility for exercising options or liquidity. Details here. Founders First offers revenue-based financing for underserved entrepreneurs. Details.
► NASHVILLE ENTREPRENEUR CENTER convened a strategic-planning session of its board Feb. 24. Then, on April 24, the new plan was "rolled-out" for execution during a meeting of the EC board of directors. EC President and CEO Jane Allen said a version of the plan will soon be published. Related coverage here.
Kris Ahrend
► THE NASHVILLE-based nonprofit Music Licensing Collective is still building staff ahead of its January 2021 goal of issuing and administering blanket mechanical licenses to eligible U.S. streaming and download services (digital service providers or DSPs). The MLC will collect royalties due under those licenses from the DSPs and pay songwriters, composers, lyricists, and music publishers. The organization was given impetus when it was designated by the U.S. Copyright Office to perform these duties, following enactment of Music Modernization Act of 2018. Careers page here. The MLC's CEO is Kris Ahrend, a former Warner Music Group exec.
► RE-SET: Venture capital needs one, according to Gabe Kleinman for Marker/Medium. R1: If a venture isn't 'transformative', should it be in a VC portfolio?
Charles Fred
► KEEPING IT REAL: Engineer and 4X serial entrepreneur and TrueSpace Co-Founder, Chairman and CEO Charles Fred delivers via YouTube a resonant presentation about the need to move businesses from the $2MM-$10MM revenue stage into the middle market, which few startups ever reach. Such progress is an important factor in jobs creation, company expansion and wealth formation. Fred prefaced his extended remarks by saying, in part, "Job creators are not startups. We need startups in this country. We are, like, consumed with startups in this country, but unless they get into the middle markets they're really not big job creators. They're actually not great places to build a family, there's a lot of risk involved, there's a lot of things that you have to deal with from a variability perspective." The "post-startup" companies he studied were on average a decade or more old, and typically they had not figured-out how to move beyond $10MM revenue. In his presentation, he lays-out the tenets and path of building businesses that can make it to the middle markets and-or beyond. The CEO co-founded TrueSpace with his daughter, President and CMO Jamee Fred. Video here.
► CONTROL Issues: Think shareholders' fiduciary duties are easy to parse in the context of an institutionally controlled enterprise? Consider this Duane Morris attorney's summary of arguments flowing from disagreement among parties with an interest in Wisconsin-based Connecture Inc., a provider of integrated web-based sales and service automation solutions for the health insurance industry. The piece includes mentions of Chrysalis Ventures II LP, Francisco Partners, et al.
► BELMONT University Prof. Jeff Cornwall said in a recent column that while we must pay rapt attention to public health determinants and the economic impact of COVID-19, "it is also time to start to look ahead to a post coronavirus world. It will be a new world, one created in part by entrepreneurs... We can't foresee where entrepreneurs will take us over the coming years. We need to actively foster entrepreneurship and to trust that the process of creative destruction will result in an array of amazing solutions that will shape our future way of life." Link to column. More on Creative Destruction.
► CELEBRITY: Greater Nashville's apparent "patient zero" and the Biogen event he and others attended in February in Boston -- a gathering later characterized as a COVID19 superspreader -- attracted attention: New York Times. FiercePharma. The Tennessean. Biogen Foundation gift.
► LAW: "Best Practices to Protect Your Business from Liability as You Adapt to COVID-19 Challenges," Bass Berry Sims, April 23, 2020, linked here. BBS COVID and related resources.
FOR PREVIOUS 'VENTURE NOTES' AND RELATED COMPILATIONS, PLEASE CLICK HERE. VNC
---
. last edited 0947 14 May 2020