Today: NTC CEO - Noro Moseley exec - VC motivation - Women Angels - VU EdTech
NASHVILLE Technology Council is ready to make some news. VNC understands the successor to incumbent CEO Bryan Huddleston is likely to be announced by Friday, Aug. 12. Then, on Aug. 24, during its annual meeting, NTC will introduce researchers from Brookings Institution for their report on ways in which Nashville can capitalize on its Health IT opportunities, including a slate of 18 or so community-alignment recommendations. NTC and Nashville Health Care Council have been working on these and related matters, with an eye toward increased proactive support for Healthcare sector innovation, several sources told Venture Nashville. UPDATED: The successor CEO of NTC is to be Brian Moyer.
Spence McClelland
SPENCE MCCLELLAND, 39, an Atlanta-based partner in Noro-Moseley Partners, told Venture Nashville the VC's $150MM Fund VII is roughly 50% allocated and further N-M investments in Nashville companies are likely. N-M was one of the happy investors in former local startup Change:Healthcare, which sold to then-Emdeon (now Change Healthcare). In addition to Atlanta and Nashville, Noro-Moseley tends to seek Series A-B opportunities in such markets as the D.C. region, the Carolinas, Chicago, Austin, Florida and Minneapolis, he said. McClelland said that while most communities want more local Seed capital, he thinks Nashville is "actually sitting pretty well," with some "very high quality" companies emerging and "an active Seed ecosystem." More news of transactions such as the recent sales of NaviHealth and Change:Healthcare would probably spur Nashville's momentum, he added. On the Healthcare side of the ledger, McClelland said he'd love to take a look at more companies helping hospitals save money or supporting managed Medicaid and dual-eligible businesses, services in the home, etc. About half N-M's investment goes to Healthcare and related technologies, with the balance in B2B Internet security, IT services and other plays. The firm, founded in 1983, has raised more than $700MM since inception. McClelland was previously based in Nashville as director of Healthways' strategic and corporate development. His LinkedIn is here.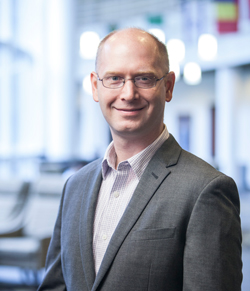 Nick Crain PhD
VENTURE CALCULUS: Think Venture Cap execs don't sweat their careers? Think it doesn't affect their risk-aversion and approach to raising funds? Think again. Responding to our query, Nicholas Crain PhD, of the Owen Graduate School of Management, Vanderbilt University, told Venture Nashville he's "working on several projects having to do with valuation. One is about the impact of fair value accounting standards introduced in 2008 on the quality of valuations reported by GP to their LPs. The other is about the bias in post-money valuation of VC funds... We also are in the data collection phase of a project estimating the returns to VC investments in female entrepreneurs." The one that really spiked our interest was his 2012-13 work on GP's views of investment risk, particularly in relationship to odds for raising further funds for management by their firms. Here's the link to his deep dive on things you may've wondered about.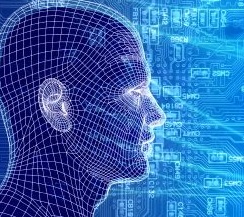 POD PEOPLE: "Leading Lines," a new podcast from faculty and staff at Vanderbilt University helps the university "show some of its strengths in educational technologies while positioning itself as a center for discussions about the future of educational technology," says a VU official in an Aug. 3 campus PR piece. Faculty and staff of VU's Center for Teaching and its Institute for Digital Learning are among collaborators in the initiative. For good or ill, this can only encourage those who feel that at VU and beyond, Nashville has more edtech-related innovation afoot than others might think. Edtech, of course, is also a hot startup sector.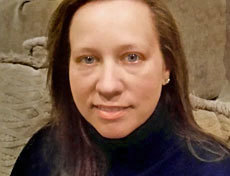 Rachael Franks
PIPELINE ANGELS LLC, a New York-based entity, says it is working in the Nashville and Memphis areas to recruit Women who are potential new Angel investors. If the local pool reaches critical mass, Pipeline says it will convene in Nashville and possibly in Memphis Angel "bootcamp" educational events for Women who are accredited current or would-be investors. In addition to the $4.5K registration fee, each participant in the bootcamp is obliged to invest at least $5K in a Woman-led social enterprise selected by their Pipeline cohort. Bootcamp participation calls for a commitment of approximately 12 days participation in group learning during a six-month period. Look here for more information. According to a Pipeline spokeswoman, local Women who plan to enlist in the prospective Nashville program thus far include Rachael Franks, CEO of multifamily and commercial real estate developer/manager Blue Diamond Property Management, which Franks confirmed is active in East Nashville and other locales. Another local leader, Hannah Pechan, director of the Nashville Chapter of the Social Enterprise Alliance, told Venture Nashville today she is considering personally becoming a member of Pipeline Angels, and is meanwhile exploring the Pipeline Angels initiative in the context of broadening social inclusion in entrepreneurship. Pechan said she expects to discuss with her board later this month whether the SEA Chapter may have interest in supporting formation of a fund similar to that of The Jump Fund in Chattanooga. Related: EPIcenter CEO Leslie Smith is among women in Memphis exploring creation of an Angel group, as previously reported. VNC
. last edited 1240 12 August 2016
---
Related Articles