Today: EC | DartMusic | Zycron | AffirmHealth | HeritageGp | Skopos Labs | GrowBio |
402 Digital | ORNL | RegionalOne | Chatta | UTC | Studio | NueCura | MyCanoe | ACG |
Owens | GameWisp | Women | WkSpace | Awards | Belmont | Startup Migration
---
► DIVERSITY push continues at Nashville Entrepreneur Center, with the new Code2040 EIR, who succeeded LeShane Greenhill, now onsite but stealthily settling-in ahead of an impending press release. Recommended: Take a look at the "Learnings and Insights" throughout, particularly beginning page 18 in this Code2040 diversity impact report. Greenhill is now proprietor of contracting consultancy SalesCocktail. Other VNC diversity coverage here.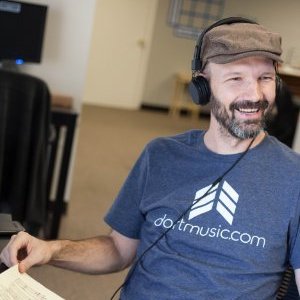 Chris McMurtry
► DART MUSIC, a Project Music startup grad, yesterday filed in U.S. Bankruptcy Court its proposed plan and procedures for executing an auction of the company, at a date to be announced. Chris McMurtry is Dart's CEO. The latest debtor filing listed 10 note-holders and about two-dozen creditors. Among directors, in addition to McMurtry, were Michael Linton, Rob Harig, Joe Galante, David Furse and Mark Montgomery. Earlier, the noteholders failed to agree on any other course of action. Ref: 3:17-bk-01300 Mid-District TN. Earlier story here.
Zycron's Freeman
► NASHVILLE's Zycron, Chairman Darrell Freeman's 26-year-old IT staffing company led by CEO Stephen Smith, sold to Plano-based sector consolidator BG Staffing (NYSE MKT: BGSF) for $20MM pls potential $3MM earnout. Release here. A year ago, VNC reported Freeman's views on Nashville tech talent supply.
► NextGen Healthcare Information Systems, LLC, a wholly owned subsidiary of Quality Systems, Inc. (NASDAQ: QSII), has agreed to acquire Entrada, Inc., with an expected cash value of ~ $34M. Read more here.
► STARTUP Affirm Health, led by Co-founders Mitch Evans and John Cole in Nashville, reported raising $150K to further its aim of fighting prescription drug abuse, filing here. Our earlier story here.
► HERITAGE Group, the healthcare-centric VC backed by a bevy of strategics, announced an investment of undisclosed magnitude in Redwood City-based Reputation.com, which offers a reputation-management platform. Release.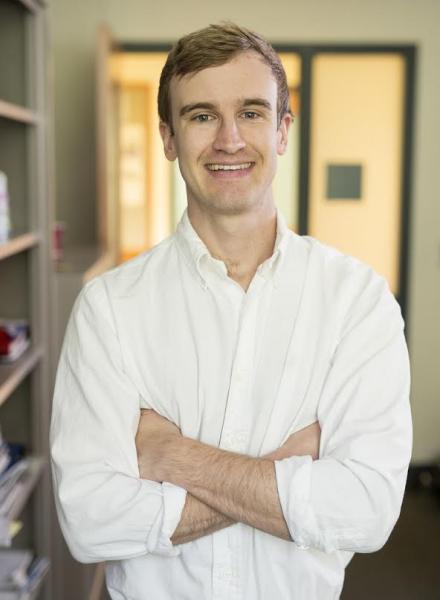 John Nay
► SKOPOS LABS is now the proper appellation for the former PredictGov lawtech startup in Nashville. Co-Founder John Nay tells VNC the company will still use PredictGov branding in the government vertical, but he added, "We changed the name to Skopos Labs because Skopos is short for the Greek word teleskopos, which means far-seeing, and skopos is a linguistic theory about how to translate text. The name reflects our focus on building technology to make predictions and translate text into actionable, force-multiplying insights. We didn't want to be boxed into only Government Predictions." The company has added VU The Wond'ry Executive Director Robert Grajewski to other advisors VNC reported earlier here. Its capital raise is going well, it won a 2nd in the Duke University Demo Day last week, and it'll soon enter a closed beta period with some prominent law firms in DC. Nay said Skopos is also now in the Inception program of Santa Clara-based NVIDIA, "which is a virtual accelerator that provides us with great deals on [NVIDIA] hardware needed for AI, and access to expertise on how to best use the hardware. NVIDIA...chooses startups for the Inception program that are revolutionizing industries with advances in AI." A VU piece tells how Skopos predicted only 15% likelihood of the Trump Administration's ACA healthcare legislation surviving the congressional process.
► GROW BIOPLASTICS, the Knoxville-based member of The TENN Master Accelerator operated by Launch Tennessee won $60K in the Baylor University New Venture Competition.
► GameWisp has now raised more than $2.1M Seed capital, according to a recent SEC report, here.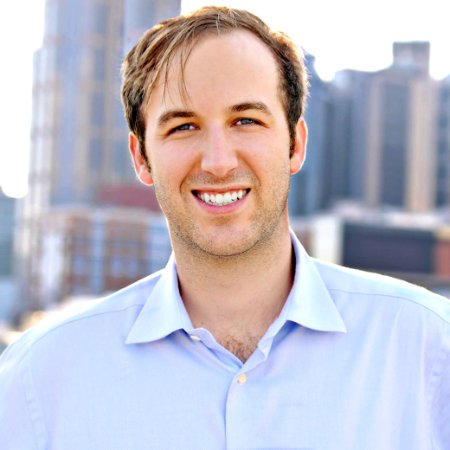 David Bailey
► NASHVILLE-based BTC Media CEO David Bailey in 2016 founded 402 Digital, a Delaware company described on the Money2020 site as "the leading digital currency investment fund in the southeastern United States, where he advises on digital currency, emerging trends and investment opportunities." A month ago, 402's Form D showed $35K raised, naming in association with the filing Bailey, Huntsville attorney Tracy Marion, who says he's actively involved with bitcoin, blockchain and other issues; and, Greg Gum M.D. of Nashville. Bailey is among panelists set for the April 13 Nashville Blockchain Meetup. In June, Bailey's to address Money2020 in Copenhagen. Coincidentally or not, "402" is an HTTP status code that is reserved for possible use in the bitcoin/digitalcash space. This item will be updated as warranted.
► CYBERSECURITY is hot, and Oak Ridge NL has provided exclusive license for its Hyperion platform to Manassas-based Lenvio. The tech can detect malicious behavior in software that is often overlooked by other means. Solicitation. Other Lenvio news.
► SIGNAL coverage of new Innovation Center at Regional One Health System in Memphis. Exec.Dir Scott Vogle and CEO Reginald Coopwood talk here. Related: Integrating the Memphis startup ecosystem, right here. MDN's views on ecosystem needs here.
► CHATTANOOGA's Enterprise Center and Metro Ideas Project are assessing the impact and value of the Innovation District created by the City two years ago. A report is due out this summer, says Nooga.com.
► ENTREPRENEURS inducted to University of Tennessee - Chattanooga Hall of Fame: Mitch Patel, Vision Hospitality Group, Inc., and husband-wife Taylor and Mike Monen of Monen Family Restaurant Group. A review of 19 past years' winners shows the Hall of Fame has inducted 60 honorees, including 53 men and 7 women (of whom 3 were inducted solo and 4 were nominated with their husbands).
► MEMPHIS-based Music+Arts Studio in Cooper-Young will use the Vimeo VOD platform to support distribution of Indie films, MDN reports here.
► HEALTHCARE-centric Angels in NueCura Partners group participated in a Series B for its North Carolina-based portfolio company, Bivarus Analytics. Round was led by Hatteras Venture Partners. Release here.
► KNOXVILLE startup MyCanoe (Coovy Sports) and its origami folding portable canoe have passed $109K in a Kickstarter raise. Founder is Hyeonjoo "Jay" Lee. Related release here.
► ANGEL Capital Group, based in Knoxville, has a dozen or so active locations, including TriState Angel Investment Group, based in Ashland, Ky., where the DI reported its expansion. Other ACG coverage here and here by VNC.
David Owens
► VANDERBILT Chancellor Nick Zeppos has begun "The Zeppos Report" podcast and recently interviewed David Owens, who is professor of the practice of management and innovation at the Owen Graduate School of Management, and Faculty Director of the Vanderbilt University Accelerator-Summer Business Institute. Among Owens' views on innovation and entrepreneurship during the interview: "...I think if we focus on 'success' or 'failure' being measured in terms of dollars, that's really the wrong metric for us, especially for [VU]...I think for young poeple in general, you want people to have experiences, you want people to take risks, you want people to do things... If I tell everyone I'm going to topple Facebook and I don't, [that could be deemed] a big failure, even if I generate a little company out of that, even if I create a couple jobs -- even if I create some pleasure in the world from people interacting with my product. So, I tend to try to discourage thinking [mainly about] how much money are you going to make, [and instead focus on] getting people to the point where they realize the need that they're addressing is so important that they're a schmuck if they don't do it."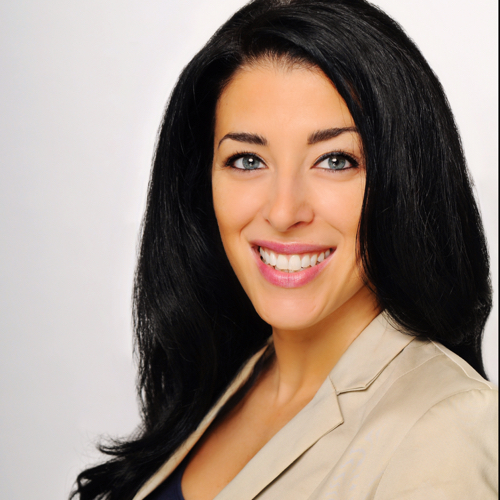 Traci Snowden
► WOMEN: The effort to raise capital continues for Nashville-based APTO LLC, which has a cultural-linguistic training platform. CEO Traci Snowden told VNC that, even though her capital raise was well underway, she decided to augment the raise by seeking $20k funding via iFundWomen/Nashville, "in order to demonstrate our support of the initiative and increase awareness surrounding women's flexible funding. This effort has a lot of support [from Metro/Nashville Mayor Megan Barry's] office and as a woman-owned tech company we're part of that ecosystem. It's more of a marketing and brand expansion tool than anything else. We're funding a facet of our expansion that is community related and provides a great value add both to our clients and community partners as well as the surrounding Nashville community. We felt it was an opportunity to include supporters who would otherwise be unable to invest and expedite expansion of our product prior to a full round of funding. Lastly, it's flexible funding so there's no penalty for not raising the entire amount." The crowdfunded raise is to end April 30.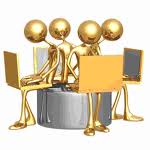 ► NASHVILLE adds a Serendipity Labs site downtown, thanks to franchisee SLN Capital of Memphis, release here. Chattanooga expands BaseCamp drop-in Miller Plaza coworking site for half each year, here.
► HEALTHCARE Entrepreneur? iiBIG's Healthcare M&A event in Nashville June 7-8 still open to presenters' proposals, right here. ALSO, nominations for Chattanooga's "Champions of Health Care" in 7 categories will be accepted through May 19, for Sept. 21 presentation event. Details.
► CHECKOUT winners of the Belmont University Business Plan Competition, right here.
► TENNESSEE isn't the only government fighting to keep Tech startups from migrating to SiValley - Canada's experience, NYT here. VNC
. last edited 12 April 1144
---