Claritas | InitialState | LaunchTN | HashedHealth | Jammber | JSF:HF | ScaleUP | Veterans | EPILogistics | AgTech | Z510 | Dynamo | Resolute | CET | Hope | RentRules | SiRanch
---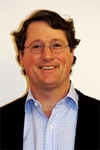 John Chadwick
► CLARITAS CAPITAL, the Nashville, Tennessee-based venture capital firm, on Jan. 6 reported completing its $40MM Claritas Opportunity Fund IV with 99 investors aboard. Fund IV makes late-stage venture and growth-equity investments in healthcare companies and technology companies, and is likely to invest in 8 to 12 companies, Claritas Co-founder and Partner John Chadwick confirmed for VNC. He said Fund IV "will follow the same investment strategy we have used since 2008, investing in both existing portfolio companies to help fund growth, acquisitions, and secondary purchases, and in new companies." Claritas went for $25MM in its previous Opportunity fund and $25MM in Capital Fund V, both reported in 2013.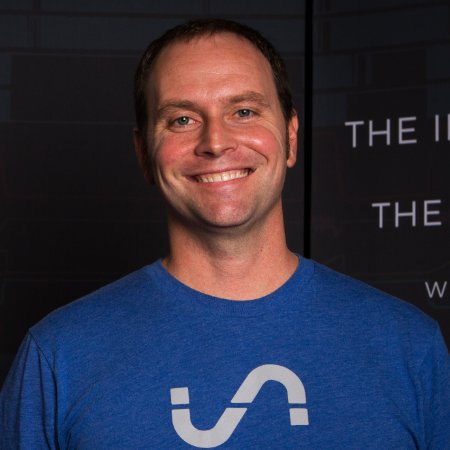 Jamie Bailey
► INITIAL State Technologies, the Nashville data-visualization player that traces it lineage back to a Lexmark spinout led by Jaimie Bailey, reported Jan. 12 raising $2MM.
► LAUNCHTN (TTDC) in October picked 8 startups for its 2017 "The TENN" master accelerator. They're roadshowing in February in Kingsport, Knoxville, Chattanooga, Nashville and Memphis. Sked is here. Also, startups have til the Ides of March (March 15) to apply for LTN's Village 36 competition during 3686 (June 5-7).
Giles Ward
► GILES Ward has been named the inaugural Executive Director of the Blockchain Consortium established by Nashville startup Hashed Health, which is held by Hashed Industries (CEO John Bass) and Nashville VC Martin Ventures. Ward's earlier management roles in the sector were with Emdeon (now Change Healthcare), DSI Renal, LBMC and WebMD. He's a 2008 MBA via VU's Owen Graduate School of Management. Earlier, Corey Todaro was named Hashed Health's COO. He was previously CTO for Martin Ventures.
Marcus Cobb
PROJECT Music grad Jammber Founder and CEO Marcus Cobb will cover important terrain Jan. 19 in a MusicBiz-sponsored webinar. E.g., "how payments flow within a complex industry and how outdated inefficiencies hinder creative processes, decrease music discovery and lose musicians time and money." Access here.
JUMPSTART Foundry, the healthcare fund, is accepting apps through March 31 for up to 20 slots in its Class of 2017 vintage. JSF is also taking paid internship applications through Feb. 10 for its OhanaHealth student entrepreneurship program. Health:Further, a sisterco also held by Jumpstart Holdings, announced this year's conference is Aug. 22-25. Marcus Whitney is CEO of Health:Further. Vic Gatto is CEO of JSF. The two men together hold majority interest in Jumpstart Holdings.
► SBA again funds Small Businesses' participation in Nashville's ScaleUP program, but note the deadline for applications is Feb. 1. Each cohort meets weekly for five months.
► ENTREPRENEURS who are Military Veterans have til Feb. 22 to apply for the next BunkerLabs cohort, which convenes at the Nashville Entrepreneur Center, details here.
► DEADLINE extended to March 1 to apply for the EPIcenter Logistics Innovation Accelerator in Memphis. This one's sponsored by FedEx Services.
► AGTECH longings? Satisfy them in Memphis by applying by March 1 to AgLaunch Accelerator 2017, a 15-week program. Details here and here.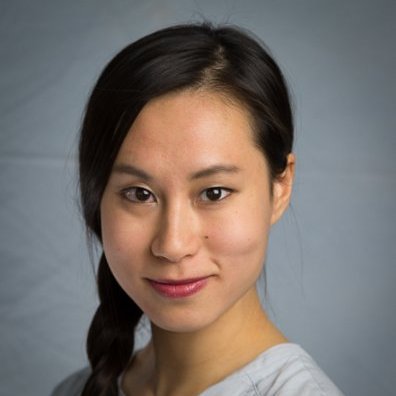 Cast21's Moy
► MED-Device-centric ZeroTo510 in Memphis gets another notch in its gunbelt: Accelerator grad Cast21, now a Delaware company based in Champaign, Ill., has raised $800K of a planned $900K round (use the Y Combinator-born safe formula). Innova Memphis and MB Venture Partners are among investors. Co-founder and CEO Ashley Moy said a Series A is like within 12 months. She relies on attorneys with Much Shelist (Chicago/Irvine). ZeroTo510 is sponsored by Memphis Bioworks Foundation and operates under the EPIcenter umbrella.
KEEPING a startup accelerated in Tennessee in the Volunteer State isn't always in the cards: Recently, Chattanooga-based Dynamo Fund proudly recently announced it invested in now-Bay Area-based Dynamo Accelerator grad Skupos, alongside Toba Capital (Orange, Calif.). Skupos offers software tools for convenience-story management, sales and distribution. More Dynamo Accelerator here.
► CLAYTON Associates' Texas-based Resolute Venture Partners on Jan. 11 reported $3.6MM raised against a $25MM target. VNC reported in September Resolute's investment in ShiftWizard, alongside another CA affiliate, Rolling Hills Ventures.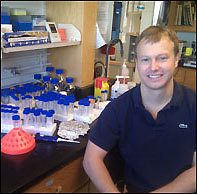 Trantum in VU days
► JOSH TRANTUM has joined Cumberland Emerging Technologies -- owned by Cumberland Pharmaceuticals, Vanderbilt University, LaunchTN/TTDC and Gloria Pharmaceuticals -- to lead pipeline deal-spotting and institutional relationships. His earlier experience included serving at Vanderbilt University on a research team developing diagnostics for malaria and other diseases. That work was supported by the Vanderbilt Discovery Grant Program and a Grand Challenges Exploration grant from the Bill & Melinda Gates Foundation. More recently, the VU Biomedical Engineering PhD co-founded Immunonet Biosciences, a Murfreesboro startup focused on breast cancer diagnostics. Trantum deferred an interview request until after he's settled into his new CET role. VNC research suggests Immunonet is close to BioVentures, the 30-year-old Murfreesboro firm founded and still led by Elliott Dawson, which produces lifescience research materials and tools.

► MISSION-oriented fund manager Karen Bruton of Brentwood filed for Hope Investments, reporting $238.5MM raised. She personally supports Just Hope International, as previously reported.
► IF METRO Council approves a proposed sole-source software-and-services contract tonight, Metro Nashville property owners who seek short-term rental property (STRP) income in Davidson County via Airbnb, et al, will be under closer watch by Metro, which will agree to pay $1,000,950 over five years to use software and services from San Francisco-based Host Compliance. The contract is here. In this morning's Tennessean editorial pages, Vanderbilt University Prof. Joe Hamilton, responding to an earlier column by the CEO of the Beacon Institute, inveighs against allowing STRP and other businesses into neighborhoods zoned residential.
► Silicon Ranch today announced securing another $55MM equity investment, this time in a round led by Partners Group. VNC
.
---