Today: SynchHealth | Nichols | IHT | CarePayment | Wamp | Telecom | Banking | Tips
---
► JULY 7 is the deadline to compete in Sept. 21 Startup Day Pitch in Knoxville, details here. It's part of weeklong Innov865.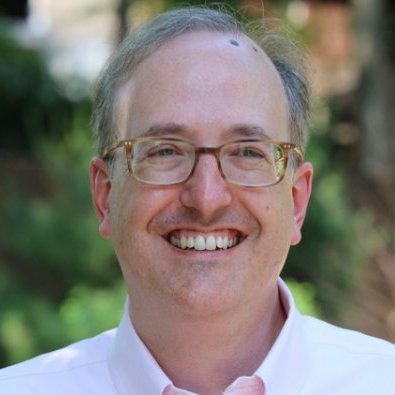 Guy Barnard
BEHAVIORAL Health: Guy Barnard, co-founder and CEO of Nashville startup Synchronous Health (SH), which offers the behavioral health providers both human and technologic resources, including KARLA - a proprietary bot operating with artificial intelligence -- says the $550K it just reported raising will help it advance its telehealth and engagement offerings, and allow the team to calibrate needs and opportunities before possibly pushing onward to another $1MM raise. "We've got options on the table," said the British-born dual-citizen, age 48. Barnard, who has previously played strategic roles at Healthways and Boston Consulting Group, said the company aims to grow as rapidly as it prudently can, whether that be by partnering or merging with like-sized companies, tieing-up next to a strategic partner or continuing the series of venture raises it has mapped out. He said SH has mid-stage conversations underway with a number of partners, including "2 or 3" strategics in a field of perhaps 20 logicals in several closely aligned sectors. Its early revenue is from "pilot proof-point" users. Barnard said he is less concerned with how controlling interest shakes out in the course of any deal that's done than he is about accelerating market penetration. The $550K has come from Nashville investors or others with close ties to the city, he said. Barnard holds degrees from Cambridge University and an MBA from MIT. For details on the company's offerings, advisors and more, see our previous indepth report here.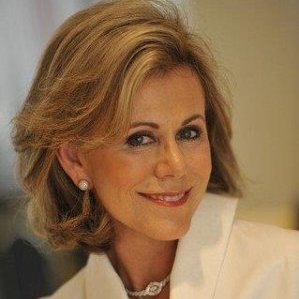 Elizabeth Nichols
ENTREPRENEUR Elizabeth Nichols, who launched the TAIGAN.com lifestyle marketplace online a decade or so ago, is raising $1.5MM capital for MAC MAC Inc., the now-holding company she co-founded. Nichols told Venture Nashville today that MAC MAC's co-owners and Technology advisor Janet Kasdan, based in NYC, are moving to white-label the platform underlying Taigan for a wide range of purveyors -- beginning with The Champion's Table, sponsored by the World Food Championships. A second similar partnership is under contract, but under wraps. MAC MAC will provide vendor-management and other services, as well as its technology. Nichols believes the company can grow organically, after this raise.
► DRUMBEAT continues at Integrated Healing Technologies (IHT), which recently reported raising $850K toward a $2.5MM goal. Entrepreneur and investor Charlie Martin is among those associated with the filing. IHT does not appear on the Martin Ventures portfolio page.
► CAREPAYMENT, the patient financial engagement company headed by a former Emdeon exec that recently relocated to Nashville, today announced a strategic relationship with Plano-based DCS Global, a software company focused on revenue cycle.
► WESTON WAMP, a principal at the Dynamo Fund in Chattanooga, is associated with a filing for Dynamo portfolio company, SkyDropX, a Mexico-based startup shipping company concentrating on e-commerce deliveries that seeks to raise $735K in the U.S.
► EASTATE investors are supporting a debt-cap raise by Virginia-based fiber-optic broadband, telecom provider Sunset Digital Communications, controlled by father-son Paul and Ryan Elswick. They're targeting $1.2MM deb.
► FIRST ALLIANCE Bancshares, (FABR) which has four offices in the Memphis area, seeks to raise $2.6MM in debt, and had $95K committed earlier this month.
► BAKER DONELSON interviewee offers Advisor Geri Stengel's brief video take on Why Women should use Crowdfunding, right here. VNC



. lasted edited 5:30pm 27 June 2017
---