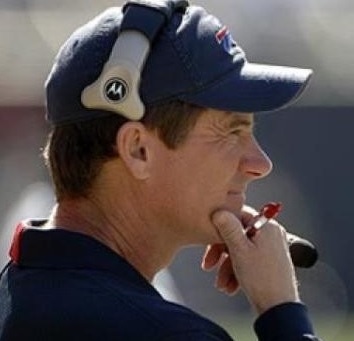 Charlie Coiner
CHARLIE COINER, former Dooley-era UT football assistant coach, is back in Knoxville and working with developers at Austin's Workhorse Marketing on V2.0 of a football play design and analytics platform he calls FirstDown Playbook. The update is to be unveiled in January. The offering is from Coiner's 1st Down Technologies LLC, a sports software company. The platform has been in the works since 2015. It has 5,000 customers and Coiner's team numbers a half-dozen, most still in Austin. Coiner told VNC the company is currently funded by the founder along with some friends-and-family money. Coiner's attorney is Forest Hamilton of Brentwood. Coiner's LinkedIn.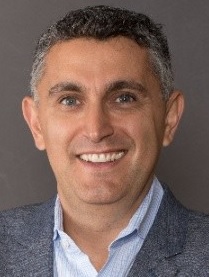 A. Yazdian
NASHVILLE-based Afshin Yazdian JD, most recently president of Priority Payment Systems' Core Acquiring unit -- and earlier EVP/GC at iPayments Inc. alongside serial payments entrepreneur Greg Daily (now in i3 Verticals) -- just got another ticketpunch through an M&A transaction that leaves him still in Nashville, in a key role with Alpharetta-based Priority Technology Holdings (Nasdaq:PRTH).
JUMPSTART Capital in Nashville confirms that Josh Schwartz is now a General Partner. Schwartz's earlier career included exec roles with WebMD, Deloitte, E&Y, HealthGrades and others. He has a hand in the firm's dealflow development in the southeast, from his base in Atlanta. Coverage of JSCap and its Growth Fund I (target $30M-$50M) is here.
► [Updated 17 Sept. 2018] TRANSPARENCY Health, Chattanooga, is a new investment firm that aims to help healthcare tech firms grow. It says it is backed by a $30MM commitment from Chattanooga-based Noon Development, which says its own operation is focused mainly on real estate, including healthcare RE. Note: Founding Partner David Paschall told VNC 6 August 2018 that the firm made its first investment in Utilize Health, led by founder Jessica Harthcock.-Ed. Updated 17 Sept 2018: Nooga.com reported that Transparency Health has invested $100K in mental telehealth platform startup Motivo.-Ed.
► Bailey Southwell Co. affiliate BSC Capital Partners Fund I, in Brentwood, filed with the SEC for a $20MM raise.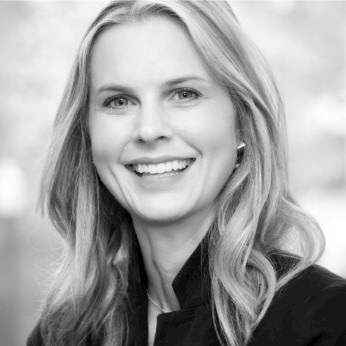 W&D's Fletcher
► WALKER & Dunlop Inc. named Stephanie Sawyer Fletcher its VP for Capital Markets in Nashville, serving financing needs of RE owner-operators and developers.
UNUM Group (NYSE:UNM) and The Company Lab, both in Chattanooga, announced they'll collaborate "to support the small, more nimble companies that will drive change in our industry" by collaborating to apply entrepreneurial thinking and advanced problem solving to health and wellness opportunities..." Research by Mike Bradshaw, et al, on CoLab's role in the local entrepreneurial ecosystem notes Unum as a significant players, along with UT-Chattanooga and others. Report here. CoLab stories here and here.
► NASHVILLE-based, Don Lazas-led NueCura, the Angel investor organization, announced they participated in a $2.45MM round for Pittsburgh-based Babel Health LLC. Babel's platform supports risk adjustment submissions for Government-sponsored programs programs. Other VNC NueCura coverage.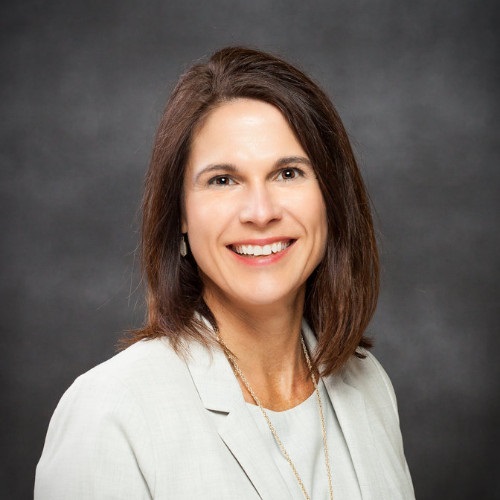 Alice Shade
► SENTRY Health (fka Edumedics) in Louisville announced completion of a $9.5MM Series A capital raise, led by Louisville-based Lunsford Capital, with prominent Angels. Founders: CEO Alice Shade and Richard Goldstein MD. COO Mark Crane and advisors Venture First led investor targeting.
► VALET ENERGY LLC, the Franklin-based company that provides intelligent commercial lighting and services, filed for a $1MM raise.
► OIL & GAS CEO Connie Love of Knoxville's John Henry Oil Corp. filed for a further $7MM raise to work the Trenton/Black River Play. Rome, Ga.-based Dempsey Lord Smith LLC is on the raise.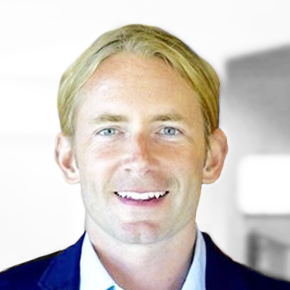 Prisma's McCall
PRISMA Renewable Composites, a 5-year-old Biotech startup in Knoxville, completed a $2.5MM raise, led by CEO Adam McCall. The company is commercializing proprietary separation chemistry to use lignin, cellulose, and hemi-cellulose from a variety of renewable-energy feedstocks, and aims to advance lignocellulosic biomass in biofuels and other applications. [Earlier story on Genera Energy here.]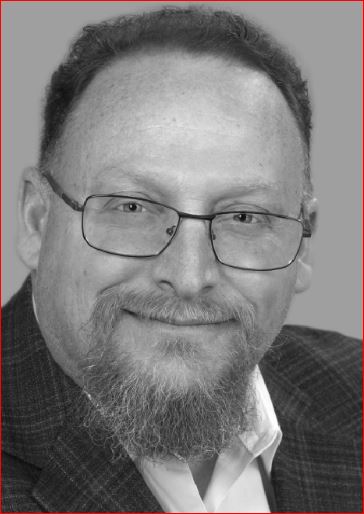 P.B. Stanton
P.B. Stanton, a Brentwood-based advisor for some crypto and blockchain undertakings, is shown as chief legal officer for EZ Exchange Ltd. (a Malta entity with CEO in Toronto), which is apparently prepping "a blockchain token sale" with an undisclosed target, which proceed ICO and other offerings, including access to a crypto-investing "academy." The SEC filing is here.
Dawn Jutla
TWO BLOCKCHAIN startups recently signed partnership MOUs on undisclosed terms with the FedEx Institute of Technology (FIT) at the University of Memphis: DexFreight, led by CEO/CoFounder Rajat Rajbhandari PhD of Miami; and, Peer Ledger, led by Halifax-based Dawn Jutla. FIT said, "dexFreight is an open source logistics platform built on blockchain technology and machine learning that helps improve supply chain collaboration and promote more efficient shipping. Peer Ledger creates and hosts blockchain applications in the automotive manufacturing and healthcare sectors." Related Venture Tennessee coverage here. Note: FIT is also a player in launch of Communitech, an innovation research park in Memphis' emerging University District, HighGround story here.
► HYTCH, the Nashville-based ride-sharing and environmental stewardship engagement app, announced it the first voluntary carbon-credit operator to agree to use NYC developer CO2KN Inc.'s C4Coin (public-permissioned blockchain, using Ethereum Classic) to help ride-sharers reduce carbon emissions. Release here. Earlier Hytch recognition here. CO2KN white paper here.
► THE FAMILY WASH owner Mitchell Fox apparently still anticipates reopening the live-music and dining hotspot, and may be prepping for a recap and enhancements for the venue at 626 Main Street in East Nashville. The FW operated 2002-2015 in a fabled converted landromat (home since then to VinylTap, a taproom). Fox's LinkedIn reflects his decades in Music management of major talent, and his more recent interest in technology plays. FW Yelp entry. Related VNC coverage.
► FRANKLIN-based PlayMaker Health acquired Charlotte-based viaDirect, which provides market intelligence and data analytics for the post-acute sector, release here. Prior VNC coverage of PlayMaker here.
Judy Farley
► BLACKLINE Advisory Group, a fintech-arena consultant closely aligned with Frost Brown Todd, added Director Judy Farley in Nashville. She previously spent the better part of 20 years with Comdata, focusing on IT security, compliance and related matters.
► TWELVESTONE Health Partners, Murfreesboro, a provider of chronic care medical services, received another $4.3MM investment from Claritas Capital in Nashville. Updated here.
IQuity, an integrated data-sciences company in Nashville, said it has added to its bench healthtech advisors Ray Guzman and Damian Mingle, both previously with WPC Healthcare, which recently sold to Intermedix. IQuity, led by CEO Chase Spurlock PhD, recently launched a new data analytics platform. Previous VNC coverage here.
► AMPLION Communications President and CEO Frank Grant announced the company has named Lee Clark to be chief technology officer. Clark earlier held key roles with Dell, Edgenet, Emdeon (now Change Healthcare) and Microsoft. Clark's LinkedIn is here.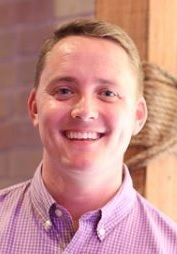 Blake Hogan
► BLAKE HOGAN, a U.S. Marine Corps veteran and Bunker Labs Nashville founder turned entrepreneur, is among founders of Breakaway Security Solutions LLC, which offers the SafeGate security and mobility solutions. The company was chartered in TN in January.
► NASHVILLE-based Gun.io announced its push for partnerships with agencies and dev shops, and its recent acquisition of Nashville software shop Centresource. Gun.io offers to collaborate in various ways with talent shops, including absorbing individual agencies or shops. CEO: Teja Yenamandra. Earlier VNC coverage of Gun.io.

► ACTIVE Implants LLC, the Memphis maker of the NUSurface device (aka by some "artificial meniscus") which will seek FDA 510k clearance, announced that final patients have emerged from recent clinical trials. The company has raised more than $133MM in the past five years, according to Crunchbase. SEC file here.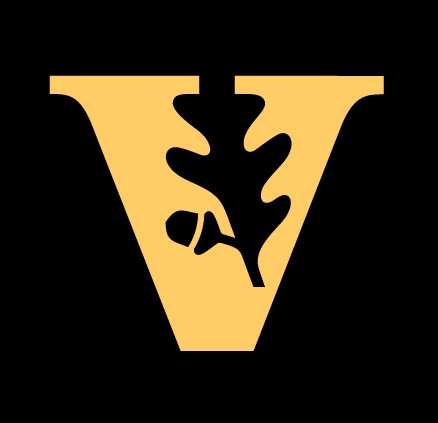 APPELLO Pharmaceuticals Inc. and Vanderbilt University in June announced VU had licensed to Appello novel compounds developed within the Vanderbilt Center for Neuroscience Drug Discovery (VCNDD here) for advancement of treatment of Parkinson's disease. NY-based Michael J. Fox Foundation and Nashville-based Atticus Trust previously supported the VCNDD work. NYC-based Deerfield Management and Nashville's Mountain Group Capital (MGC) are among Appello investors in its $10.5MM Series A. MGC Co-founder Joe Cook Jr. is now Appello's executive chairman. Appello registered in Delaware in February 2017 and in Tennessee on July 9, 2018. Coverage of related commercialization issues here.
► BOLTS & NUTS, Chattanooga, an acquisitive manufacturer of fasteners, filed for a nearly $9.5MM raise.
► DISTILLED Spirits LLC, owner of Big River Distilling Co. in Memphis, filed for a $1.4MM raise for Whiskey Aging Co I, LLC.
► PATHWAY Health Partners, known 2002-til-now as eDoc4U, says it has rebranded its wellness-services support platform. It has long been held by ConduIT Corporation, a Nashville commercial startup incubator led by Ray Capp and Mike Hassell. Related VNC coverage here.
RESOURCES
WHERE TO BE WHEN: VNC's Venture Calendar for balance of CY2018 here. Memphis Demo Day roster Aug. 16 here. Rundown on Aug. 27-30 Nashville Entrepreneurship Festival with 36|86, H:F, et al, right here.
THE WOND'RY at Vanderbilt University will soon announce Corporate sponsors for the 3rd cohort of its Innovation Garage, which has student innovators address corporate challenges. Accenture has been a sponsor the past two years. VU students (sophomore or above) must apply for consideration by Aug. 15. A 10% applicant acceptance rate is noted on the site.
D-SECURITIES advisors (our recent sampling of SEC files): Center Street Securities in Nashville lands more capraising gigs, SEC files here - here - here - and here. In Chattanooga, Brown Associates Inc. got tasked here and here. Closely allied Garth & Brown Investment Management offers advisory services.
► ORNL's Innovation Crossroads energy startup accelerator preps for Cohort 3, VNC coverage right here.
► MGC Venture Partners 2018 LP raises targets $125MM in Nashville. VNC coverage here.
► Nashville Entrepreneur Center's 17-startup field for Project Health 2018-19 cycle, right here.

► SAAS: (1) Valuation trends by Tomasz Tunguz, right here. (2) SaaS Selling strategy by Lauren Kelley of OPEXengine, right here.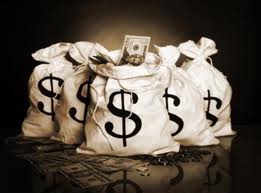 NASHVILLE/METRO Employee Benefit Trust Fund recently made new hires and commitments of $220MM, according to Pensions & Investments. Assignments went to BlueBay Asset Management (fixed-income) and Accel-KKR Growth Capital Partners III (Tech industry mezz debt). In PE, the Fund committed to Greenspring [Assocs] Growth Equity IV. It also made commitments to funds managed by Axiom Asia Private Capital. Commitments were also made to VC Columbia Capital Equity Partners VII, focused on communication, media and technology services; and, Raine Group-managed Raine Partners III. The Trust Fund had prior experience with affiliates of the same firms, said P&I. [In 2016-17, staff previously told VNC, the local Trust Fund had made commitments to Open View Venture Partners V; Harbourvest Partners Co-Investment Fund IV; and, LGT Crown Europe Small Buyout IV and LGT Co-Investment Opp II, among others.] Chief Investment Officer is Fadi Bousamra, with nearly 15 years tenure. Related info here. [P&I coverage of TN Consolidated Retirement System, TCRS, commitments is here and previous coverage of TCRS PE by VNC is here.]
► LESSONS: More on RootsRated, a once celebrated B2C Chattanooga-based outdoors media platform, which has relocated to Atlanta. It now aims to be a B2B vertical agnostic software and content white-labeler. More here.
► Most Popular VNC stories, past 30 days, right here. VNC


. last edited 14 March 2020 1033
---