Today: Soccer | EdgeNet | ZeroTo510 | WillCo | Caredfor | Lanahan | Henderson | Blockchain | Bellhops | Apto | Pokitdok
---
► BEAUTIFUL GAME INC. of Chattanooga, aligned with backers of Chattanooga Football Club, co-founded by Tim Kelly and Sheldon Grizzle, the club's GM, has filed for a $1MM raise and on Dec. 14 said they had about $423K banked.
► [Updated] IN PLAY? Franklin-based EDGENET is rumored in a process that could lead to another change of control. CEO Steve Proctor has not yet responded to a VNC query this afternoon. In 2016, the software company with a long and distinctive provenance sold to Marlin Equity Partners. UPDATED: On Jan. 7, 2019, Chicago-based Gladson announced its acquisition of Edgenet on undisclosed terms. Gladson is owned by NYC-based The Jordan Co. private-equity firm and Wicks Capital Partners.
► MEMPHIS-based medical device incubator ZeroTo510 is taking applications for its 8th cohort through March 25, 2019. ZeroTo510 CEO Chris West told the Daily Memphian 27 companies have been through the accelerator, attracting more than $15 million in seed and follow-on investments. He said that of 30 firms that have been supported by the organization, six have achieved FDA clearance, and several more are candidates for FDA clearance in 2019. Related VNC coverage here.
► [Updated] Williamson Inc., the de facto umbrella for Williamson County economic development and Chamber of Commerce activities, both led by Matt Largen, announced today the nonprofit will sponsor a venue for businesses seeking various forms of support, as part of a cooperative effort with Columbia State Community College, Nashville Capital Network, the Nashville Entrepreneur Center and the Nashville Technology Council. Related VNC coverage.
► GOTTALUV those Polidors: Nashville-based serial tech entrepreneurs and brothers Parker and Colin yesterday filed for a $2MM raise to advance their Caredfor addiction- and cancer-treatment startup. They said they have $750K in the door. Our previous report on Caredfor here.
John Lanahan
► JOHN LANAHAN, formerly director of capital formation programs for Launch Tennessee (Tennessee Technology Development Corp.) in January is slated to become director of financial strategy for Compass East, which provides accounting, CFO and related strategic services for companies with $1MM to $25MM revenue or at least $1MM in committed capital, according to its website. The firm was co-founded by CEO John Nevel and President Dan McCarthy. Nevel declined comment today, pending a formal January announcement. Late today, Lanahan told VNC he treasured his time at LaunchTN and will remain active in the State's entrepreneurial ecosystem. His duties at Compass East will "at a high level" include investor relations, fundraising strategy, Opportunity Zones and more. LaunchTN staff said no posting for recruitment of a successor has yet been made.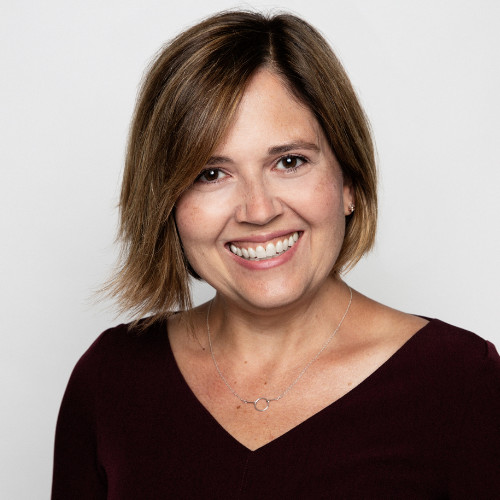 Amy Henderson
► AMY HENDERSON, founder of Firefly Logic, which sold to LeanKit, is to rise from chair-elect to Chair of the Board of the Nashville Technology Council, in January. Her Linkedin. Updated Jan. 7, 2019: Nashville Software School announced Henderson is now President and COO of NSS, while John Wark remains Founder-CEO.
► WOMEN 4 BLOCKCHAIN gather Feb. 8-10, 2019, at Lipscomb University for a blockchain hackathon and learning hub, more here.
► BELLHOPS, the johnny-on-the-spot moving-services startup out of Chattanooga, announced raising more capital, which Crunchbase says brings their total to at least $58.6MM. Previous VNC/VTC coverage here. Advance Venture Partners led the latest round, a $34.1MM C, according to Forbes.
► APTO, the Nashville startup that offers a cultural-linguistic training platform, today announced partnering with Chicago- and Middle-East-based Menacare, a healthcare business consultancy, to expand its business. Earlier VNC coverage here.
► CHANGE Healthcare, based in Nashville, yesterday announced buying Pokitdok assets and retaining team members, in order to "leverage PokitDok's blockchain use cases as well as DokChain™ technology, expertise, and toolsets" to enhance Change Healthcare's blockchain capabilities and its Intelligent Healthcare Network. Terms were not disclosed. McKesson (Change HC majority owner), Lemhi, and Rogers Ventures were among earlier investors in 7-year-old San Mateo-based Pokitdok, which Crunchbase says raised at least $55MM before its strategic exit. VNC

.
---