TODAY: SSM | Echelon | Episode | Captives | AB | InnerG | WSWST | StayClean | Ingram | Guidance | Chestnut | LaunchTN | Beacon | Smokies |
---
CHECKS: The $100MM mark has been surpassed by SSM Partners Growth Equity Partners III LP, Memphis. Crossbay Capital Partners bankers put an oar in on the raise, according to the latest filing. Venture Nashville's fuller report on the inception of Fund III is here, and further SSM notes are here.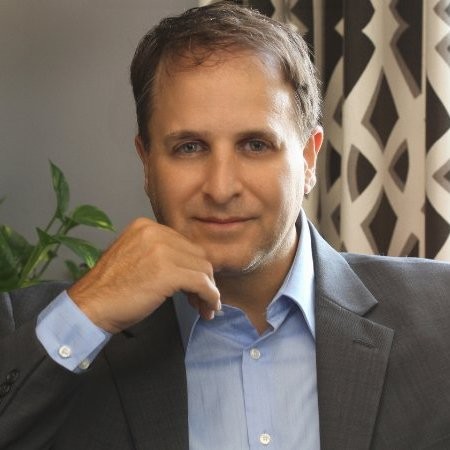 Lou Lentine
► FITTECH: Chattanooga-based connected fitness entrant Echelon Fitness Multimedia Inc. completed a $65MM financing led by Goldman Sachs Growth, along with participation from existing investor, North Castle Partners. Piper Sandler acted as exclusive financial advisor to Echelon, the company said in its Dec. 28 release. The company was founded in 2000 by entrepreneur Lou Lentine, who is Founder, President-CEO of Echelon and Chairman of closely allied Viatek Consumer Products Group. Earlier this year, Bloomberg and Smart Company respectively reported on Echelon disputes with Peloton and Amazon. Related: See VNC's related coverage of Plankk here.
HEALTHTECH: NASHVILLE-based Episode Solutions offers to help address patient engagement, hospital readmissions reductions, payments and satisfaction of patients and clinicians, partly by helping providers identify and manage patient comorbidities, filed earlier this month for a $10MM raise, showing $1.6MM in. Its trademark application, published this month for opposition, includes reference to its provision of consulting services in "cost management of healthcare and medical devices, namely, providing services to manage the costs of medical devices and surgical implants for physicians, surgical facilities and hospitals." And, it says the company is serving physicians, hospitals and payers in 27 cities in 19 states. The aggregated target amount for a series of Episode Solutions' SEC filings, 2017-present, today stands at about $40MM. Capital Alignment Partners (Nashville) website shows Episode as a portfolio company (along with i3 Verticals and others). VNC research indicates Episode CEO Thomas Gallagher and others on Episode's latest SEC filing have also been associated with EPIX, a Palo Alto-based developer and commercializer of medical devices. VNC research also suggests Waller's Matt Cox is among attorneys Episode has relied on.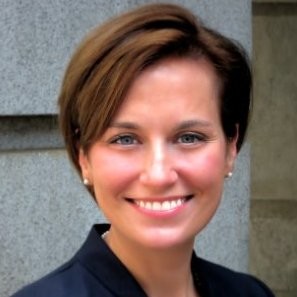 Catharine Thurston
► INSURANCE: WALLER Lansden Partner Leigh Griffith appears on an SEC filing today on completion of a nearly $3.8MM raise for StructuRe Holdings in Nashville. This and some similar filings by Griffith seem to be associated with programs of Pareto Captive Services, led by managing director and founder Andrew Cavenagh. (Controlling interest in Pareto is held by Great Hill Partners, which in recent years has invested in Nashville-based firms including Qualifacts, Passport Health, and Capital Confirmation.) In filings thus far today, Pareto Health exec Catharine Thurston filed for Community Holdings on a roughly $500K raise; filed on a $12.9MM raise for Paradigm Holdings; on a $10.5MM raise for Legend Holdings; and, on a $16.1MM raise for Contrarian Holdings. Earlier coverage on Tennessee captive-insurance activity here.
FINTECH: Back in July, we reported on Alliance Bernstein being associated with a targeted $25MM for NextCapital Group. According to NextCapital's filing eight days ago, money-in for that round stands at north of $11MM. AB's representative on the filing is its global head of technology and operations, Karl Sprules. Also involved are execs representing Aegon Holding and its Transamerica Ventures, and Oak HC/FT. AB's president and CEO is Nashville-based Seth Bernstein, who took the AB helm in 2017. In 2015, AB's then-CEO Peter Kraus said AB's investment in Chicago-based digital advisor NextCapital's $16MM B-round reflected AB's belief that "NextCapital is at the forefront" of improving asset-management clients' experiences and financial outcomes, according to a 2015 report on the raise by RIABiz's Lisa Shidler. In that report, Shidler also quoted NextCapital's Co-Founder, Chairman and CEO John Patterson as saying, "This infusion of new capital will accelerate our partners' entrance into the digital advice marketplace -- both inside the 401(k) plan and out. Large financial institutions will win the big shift to scalable personal advice." NYC-based AB originally planned to open a second office in Nashville in 2020, but shifted toward moving its headquarters from NYC to Music City in 2020. However, at midyear Bloomberg reported that pandemic hurdles had shifted AB's target for completing its HQ relocation into 1H CY2021. Bloomberg indicated CEO Bernstein was tracking shared-office and work-from-home signals. VNC notes on Alliance Bernstein here.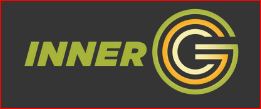 WELLTECH: Wellness entrant Inner G, founded by Nielah Burnett (MBA, CSPO, 6 Sigma Black Belt), filed with the SEC on plans next month to pursue a WeFunder raise of up to $150K to help launch in North Nashville her cold-press juice-by-subscription and yoga instruction by appointment business, powered by an inclusive community. Drawing on her technology background and her MBA, she notes on her LinkedIn that she aims to leverage "impact and fit in the nexus of wellbeing with technology, product development, process improvement, and team culture."
► MUSICTECH: Kevin McCarty, 37, CEO and cofounder of We Should Write Some time, which some refer to as "Tinder for songwriters," looks to raise capital from among savvy industry pro's, VNC learned. The cofounder is Richard Casper, who's also co-founder/executive director of CreatiVets, which pairs songwriters with military veterans. McCarty hails from Cincinnati, and moved to Nashville five years ago. His LinkedIn's here. Rolling Stone, et al, have reported on the swipe-right app for Creative connections.
► RECOVERY: Get Clean Online LLC, dba Stay Clean in Louisville today filed for up to a $250K raise via WeFunder, in an offering led by CEO Gene Gilchrist PhD and CBDO James Norton. Michael Coleman is president and founder. Its cloud-based telemedicine recovery programs address needs of patients with substance abuse disorder. WeFunder page here.
EDTECH: Ingram Content Group's "Classgather" hub is helping schools manage rising demand for purchase and use of educational content by managing content licenses, and related functions. Release here. Ingram Content Group is a part of Ingram Industries Inc. and includes LLCs: Ingram Book Group, Ingram Publisher Services, Lightning Source, VitalSource Technologies, Ingram Library Services, and Tennessee Book Company. Earlier VNC coverage re Ingram Content, here.
► SPIRITS: Nashville-based Jason Ridgel launched Guidance Whiskey (Guidance Enterprises LLC) American Whiskey more than a year ago, and has been working on the business idea four years. He's preparing to seek up to $250K via Honeycomb Portal's crowd-gathering site, HoneyComb Credit. His SEC filing last week is here. Ridgel's LinkedIn is here. If you're into craft and related beverages, check our update on Hank Ingram's Brown Water Spirits.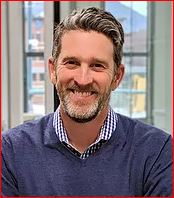 Steen Watson
► THREE Family Offices drew together eight years ago to form real-estate-focused Chestnut Funds in Chattanooga. In the current environment, it seems worth noting that Chestnut affiliates recently set out to raise $100MM for opportunities in the sometimes volatile Healthcare sector, while continuing their work in the Opportunity Zone space and in other real estate. Their SEC filing for Chestnut Anchor Healthcare Fund II is here. Chestnut co-founders are Steen Watson and development pro Garry Rodgers. VNC research suggests their attorneys include Matt Jannerbo of Miller & Martin. Jannerbo is also a director of The Company Lab regional accelerator.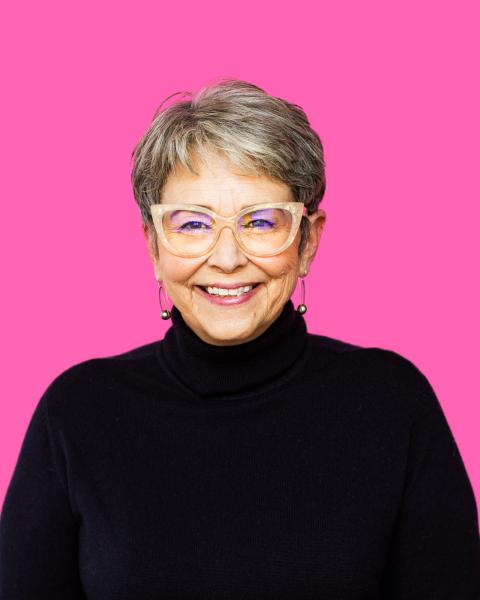 CEO Van Tucker
PRO-ENTREPRENEURSHIP policy-making may get a fresh wind, or not. Launch Tennessee CEO Van Tucker confirmed that the public-private partnership she leads has joined the Start Us Up Coalition, which seeks to advance the American Business plan, which was formulated by the Kauffman Foundation. With no reference to any specific federal policy or regulatory matters that might be targeted, Tucker told VNC, "Sharing lessons we have learned and learning from others around the country is a key success factor to advance our mutual agendas. America's Business Plan gives all of the coalition members a common agenda to tell the story of how entrepreneurs can be the solution to many of the economic challenges facing our country." The new coalition has made clear, however, that it is pressing for concrete congressional, state and community policy initiatives that are congruent with its America's New Business Plan, as reflected in its "roadmap" for grassroots advocacy here. Other Tennessee coalition members include Bunker Labs, Epicenter (Vibrant Memphis), CoStarters and Knoxville Entrepreneur Center. There are more than 200 organizations showing on the coalition's membership page. Last summer, LaunchTN's 36|86 Festival included a virtual session focused on the New Business Plan featuring Kauffman Foundation Policy Director Jason Wiens. On that occasion, Wiens said the COVID19 pandemic and other forces have placed startups and small business "on the front lines," and the pandemic-driven evaporation of millions of business owners signals need for more meaningful support for entrepreneurship, rather than mere "lip service" that has often led to policies that disproportionately favor established large businesses. In a separate VNC interview, Wiens reaffirmed that a "window" may have opened for fresh discussion of entrepreneurs' needs, but acknowledged that the quadrennial elections and other socio-economic issues had also become more salient. Even though a stronger entrepreneurial sector can contribute to resolving some of the nation's issues, it's not clear how long the window for productive policy action will remain open, said Wiens. VNC commends to your attention the Four Pillars of the New Business Plan here. Also recommended: Kauffman's earlier reports on inclusiveness and on access to capital.
ANGEL Impact? BEACON Center of Tennessee, a Nashville policy advocate, wrote this week to remind us that "aggressive" Beacon Center advocacy of eliminating the state's 91-year-old Hall Tax on dividend and interest earnings was a determining factor in eliminating the Hall Income Tax. The Hall tax has been phasing-out gradually over the past few years, and will no longer exist come Jan. 1, 2021. Beacon VP-Communications Mark Cunningham said in his promotional message yesterday, in part, "Eliminating the Hall Tax in 2016 was one of Beacon's biggest victories to date... The Hall Tax had long existed as an 'asterisk' to Tennessee's proud claim to be income tax-free." The absence of a State of Tennessee tax on ordinary personal income tax-free has long been one of Tennessee's biggest incentives for many relocating individuals and businesses, and terminating the Hall Tax did remove an "asterisk." Yet, the ending of the Hall Tax requires another footnote: The Hall Tax has for several years provided an inducement for Angel investors in Tennessee companies, allowing Angels to claim a Hall Income Tax credit equal to 33% of the value of an investment "in an innovative small business or fifty percent (50%) if investing in a Tier 4 [economically distressed] county." We asked for comment on that ramification. Beacon Center CEO Justin Owen JD replied this morning, saying in full, "We are glad Tennessee will no longer have to mask over bad tax policy with the angel tax credit. It's a much better policy to allow investors to keep all of their hard-earned money that would otherwise go to pay the Hall Tax, rather than only receive a credit to minimize their tax bill." The CEO did not provide any insight into his views of the value of the soon-to-be-defunded Angel Tax Credit or regarding the potential rewards of Angel investing. Beacon Center in 2016 made elimination of the Hall Tax a priority, as it explained in an earlier blog post. Tennessee is now also essentially without both the roughly decade-old and sometimes maligned TNInvestco capital formation program, the Angel Tax Credit, state-funded for matching grants* for Federal SBIR grant applications, or the Haslam Administration's INCITE investment program, backed in 2011 by the U.S. Treasury (and believed likely in some quarters to be revived for federal FY2022). Note: The Administration of Gov. Bill Lee has not, to our knowledge, reviewed the loss of the Angel Tax Credit, though then-candidate Lee said in 2018 he would evaluate the Credit. (* We were recently told that ECD Commissioner Bob Rolfe has directed that SBIR matching funds for dispensing by LaunchTN be included in ECD's request for state FY2022 funding, and LaunchTN officials have expressed confidence in restoration of that funding. In 2016, Owen signaled Beacon would not be supportive of state tax dollars being used to create SBIR matching grants. This afternoon, Gov. Lee said he will call a Special Session of the General Assembly to open beginning Jan. 29, 2021, to discuss pandemic-shaped Education priorities for the state, with a focus on Learning Loss, Funding, Accountability, Literacy, and Teacher Pay -- all of which could have net-budget impact. )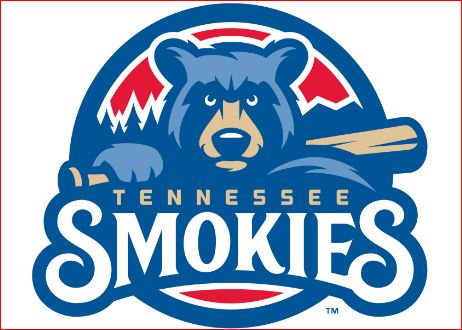 Interesting and potentially valuable sidegigs are sometimes sanity-savers for entrepreneurs who venture into government or institutions, and a boon for their communities. RANDY BOYD, president of the University of Tennessee System, founder of Radio Systems Corp., and former member of the Cabinet of former Gov. Bill Haslam of Knoxville, controls the possible relocation of the Tennessee Smokies Double-A Minor League Baseball team from their Sevier County homebase to Old City in downtown Knoxville. He has described a scenario that calls for $142MM of private funding to creation of a 630K sq.ft. facility adjacent to the proposed Knoxville stadium that would feature retail, restaurants and residences. The parallel Stadium-CRE development scenario would require various forms of city, county, state, and private support, including funding for the proposed publicly owned stadium, which some have estimated will cost $52M-$65M, according to local media coverage. The Knox County Commission recently voted to create a quasi-governmental Sports Authority that would be manage the public finance facet of the project, and ensure that state sales tax collected on tickets to baseball events in the multi-purpose stadium get to the correct government echelons. The current Smokies Stadium in Kodak, Tenn., near Knoxville is owned by Sevier County. The team, itself, was founded in 1921, though professional baseball teams have been active in the Knoxville area since 1896. Boyd bought the team in 2013 from Jimmy Haslam, the elder brother of former Gov. Haslam. Jimmy Haslam owns two Ohio-based pro sports teams, the NFL's Cleveland Browns; and, Columbus Crew SC, a Major League Soccer team.
► For more of our coverage, click here for all Venture Notes and here for all Stories. VNC
. last edited 31 December 2020 1400
---
Related Articles