TODAY: DARVIS | Dropper | SeeSnap | Rockmont | Simple Solutions |
AngelEye | Hot Poppy | Campus Protein | ObjectiveHealth | AgLaunch | SmartRIA
---
COO Jan Schlueter
► DARVIS INC., the AI-enabled early-growth supply chain company based in Nashville, has begun a $10MM Series A (SAFE) raise. VNC research indicates that in prior rounds, the company has raised nearly $11MM from U.S. and ex-U.S. institutional and Angel investors that have included Anthem Venture Partners, WS Investment Company (Wilson Sonsini's venture arm), and perhaps two-dozen other institutionals and angels. Today, DARVIS prioritizes selling into two sectors, Healthcare and Retail warehousing. The company is led in Nashville by Co-founder and COO Jan Schlueter, 50, who is also a managing director of Darvis Germany GmbH, which spawned the U.S. business, which is led by Co-founder and CEO Jan-Philipp Mohr. [Update 12 June 2023: Michael Dietz joined as Co-CEO to Schluetter. Dietz LinkedIn.] VNC research indicates DARVIS law firms include WilmerHale and Wilson Sonsini. The company's "productivity as a service" platform employs AI and ML, computer vision and camera infrastructure, situationally aware object-actor-space recognition, optical sensors, acute geo-referencing and real-time data analytics. All this capability is said to provide what the company refers to as "ultimate visibility into assets, processes and inefficiencies," with an eye toward solving problems and improving processes. Schlueter, then based in Germany, participated remotely in the 2021-22 Project Healthcare program of the Nashville Entrepreneur Center. VNC research indicates DARVIS offers the Healthcare sector an intelligent-layer of technology to help automate clinical workflows, determine whether or not healthcare staff are using required equipment, assess the availability and condition of hospital beds, manage equipment sanitation schedules, and otherwise support operational decision-making. In the Retail sector, the company has previously said it provides "insights into customer flows, analytics to optimize marketing strategies and to increase public safety and improvements for facility management." DARVIS is an acronym for Data Analytics Real-world Visual Intelligence System. Until 2021, the now-7-year-old business maintained its U.S. presence first in New York City and then in the Bay Area. The company -- fka Hashplay and oriented toward VR and live-streaming services -- was founded by Mohr and others. Related coverage of the company's earlier days is in the Hamburg News here and Mohr's 2019 LinkedIn Post is here.
Ryan Gruss
► MUSIC_TECH: RYAN GRUSS, who in March 2021 relocated to Franklin, Tenn., from the Los Angeles area with his wife and two school-age children, is now running his revenue-producing Yurt Rock business, while quietly overseeing development of a "creator-driven distribution" platform that will be offered by Dropper Inc., a company that Gruss registered in Delaware last fall and in Tennessee 10 months ago. In 1Q 2022 he filed for a $500K SAFE raise, which continues. He turned to Cali-based Cloud Media Works for system architecture for the new offering. His legal counsel: Malibu-based attorney Christen Bartelt. Yurt Rock supplies loops, samples and other production ingredients representing an array of instruments/artists, bundles, multitracks/MIDI, Battery/Maschine kits, and software (plugins, DAWs). Gruss previously founded The Loop Loft, which sold in 2018 to Native Instruments, a Berlin-based company with a Los Angeles presence. The newco's website will debut at Dropper.studio. VNC notes these glossaries (e.g., among many): Noiiz | EDMprod | Loop | Sampling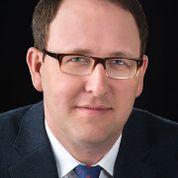 Mark Filaroski
► MARK FILAROSKI, 50, told VNC he is pursuing a senior Seed raise of $375K, to augment a previous $275K recruited for his now two-year-old SeeSnap construction-management platform, which streamlines workflow among desk-bound and deskless workers by supporting and documenting project/task progress and quality, time-date-stamped photo documentation, compiling data, notes and more. SeeSnap's in both Apple and GooglePlay stores, as well as online in progressive web-app form. Filaroski has also mapped additional market segments for possible organic or M&A-driven entry. Filaroski acknowledged he's likely to pursue a roughly $10MM Series A by YE 2023. He said current Angel-investor participants include, but are not limited to, locally based Crom Carmichael, Tom Black, and David Daily, (brother, we learned, of fintech exec Greg Daily). Co-founders who was prepared to name include COO Sheila O'Sullivan. He currently relies on a fractional CTO, but he plans to induct a previously identified team CTO, who stands ready. Asked about other entrants, Filaroski cited Lincoln, Neb.-based CompanyCam, which has raised at least $38MM, according to Crunchbase. He acknowledged that other enterprises, such as 13-year-old Twilio in the Bay Area, are easily viewed as operating among logical future bidders for SeeSnap. Previous VNC Filaroski coverage here.
Brian Fox
► BRIAN FOX, now 49, sold his Confirmation Capital fintech to Thomson Reuters in 2019 (yielding about $430MM for investors). Fox recently confirmed that Rockmont Investments, which he cofounded with entrepreneur Bo Bartholomew, has thus far invested roughly $20MM. Rockmont's investments have ranged from $100K to $7.5MM each. Eric Bergesen is associated with Rockmont as venture partner. The Rockmont portfolio includes 8 highly scalable businesses. Rockfmont filed yesterday (Dec. 6) on a $1.5MM raise via a Fund VI SPV for its EvidenceCare portfolio company. Rockmont also holds an interest in the owners' previously announced "The Pitch," a mixed-use office building in Wedgewood-Houston (WeHo, 1621 Ensley Blvd 37210). The Pitch is due for occupancy in 1H2024. Tenants will include Rockmont and its portfolio companies. Projected tenants at the new address are said to include Joe Maxwell's fintech-oriented FINTOP Capital. Some related Rockmont SEC filings here. VNC's previous Brian Fox coverage here.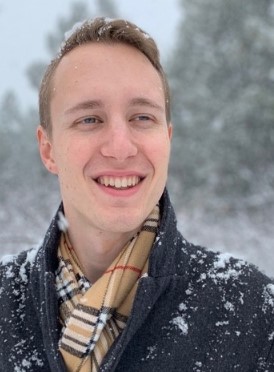 Caleb Sutherland
► CALEB Sutherland, a 26-year-old Chattanoogan -- by way of Michigan and Alaska -- is optimistic that his Simple Solutions Medical (a dba for LIT LLC) offering will gain approval in Q1 CY2023 as a Class I device, freeing him to begin manufacturing his initial product, a lung isolation tube (LIT) assembly that includes a control valve for use in isolating a human lung. He told VNC he conceived of the device after a year's experience in Alaska, where he worked with Alaska's Delta Medical Transport (EMT) in support of inter-facility and emergency overland transport of patients who needed such a device to improve a single lung's ventilation. As indicated by USPTO records, Sutherland and a co-inventor received patent approval a few months ago, after more than three years of processing. Sutherland has in the past two years recruited a total $400K in equity capital in support of the business, according to SEC filings. The founder is now preparing for quality control testing to support his Class I application and is considering potential fabricators and team members for the longer haul. He plans initially to launch the device commercially in Washington State, where he says protocols have been written for use of the prospective LIT device, and where some medics in that market are now being introduced to the revised protocols. Post-launch, the product offering will expand more broadly. Sutherland earned his bachelor's in business at Southern Adventist University, Collegedale, Tenn., according to his LinkedIn. His outside advisors include Miller Martin attorney Paul Weidlich and Derek Terry of Bradley in Nashville.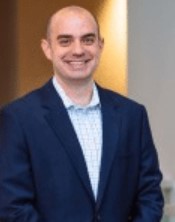 Christopher Rand
► NASHVILLE-based Angel Eye Health, which offers a HIPAA-compliant tele-engagement platform to integrate parents simply and seamlessly into the child's care team, recently completed its Series B raise. The company has raised more than $19MM in outside investment since its founding in 2013. VNC research indicates founders' interests at launch and other considerations take Angel Eye capital-in since inception past $20MM (with the company's current valuation likely well north of that total). The management team, led since founding by CEO Christopher Rand, 45, is known to be mulling growth options, including M&A opportunities in NICU or other logical HC segments. The team has also begun scouting potential investment-banking resources ahead of potential C-raise, down the road. The company said that during 2019-2022 it had "grown exponentially, more than tripling its annual revenue, growing its employee base to 39 [combined Nashville, Little Rock and remote], a 5x increase since 2018," while also expanding its client list to at least 125. Angel Eye recently planted its flag in new corporate offices atop the office tower in Nashville's Hill Center Belle Meade. Its software development, fulfillment and customer success teams remain centered in Little Rock. Series B participants included independent investor Brad Whitmore and Nashville-based Mountain Group Capital, with additional participation by SeedtoB Capital and the Rash Family Office. TriStar Health Partners, a VC that Rand co-founded, remains an investor. Health-sector veteran Marty Rash is chairman and CEO of Unifeye Vision Partners, Dallas, and has a decades-long entrepreneurial track record in Nashville and elsewhere, in several healthcare segments. Related SEC filings here. Related press release here. Read more VNC coverage of Angel Eye here.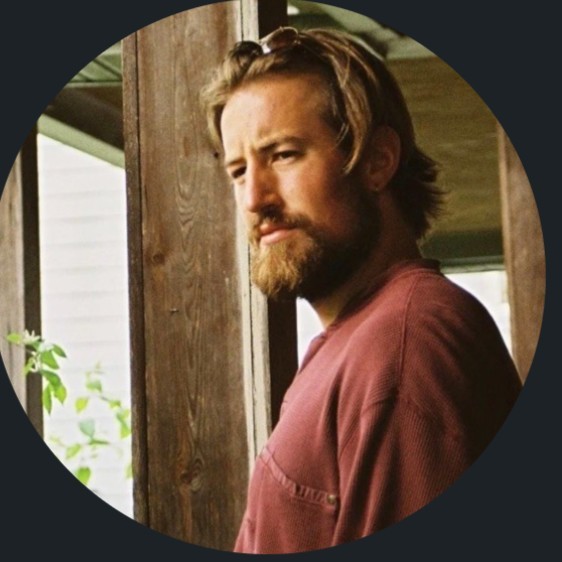 Stuart Landis
► HOT POPPY LLC Co-founders CEO Stuart Landis, COO Storm Sheler, and Design Chief Vinny Maniscalco filed for their max-$1.235MM Form C raise via WeFunder. The revenue-generating company provides local delivery of produce, baked goods and other time-sensitive items, operating in hub-spoke style from the downtown Nashville Farmers Market. (Sample current Nashville-market offerings here.) The local-delivery-app startup looks to foster "producer-led" local food ecosystems by providing fresh delivery of local growers' and creative-producers' goods for consumers, with basket delivery to doorsteps in the market. More than 4K accounts have been created via the Hot Poppy app (iOS, Android), and more than 100 producers currently sell via the app. The current raise would accelerate organic growth, rollout sustainable reuse packaging, and help fund entrance into a second geo-market. Hot Poppy SEC filings here. Hot Poppy website here.

► CAMPUS PROTEIN INC., Nashville and New York, positions as "the only one-stop shop for college students who want brand name supplements and vitamins for affordable prices." It has a roughly $1MM max-target C-raise going via StartEngine, according to its SEC filing last week. Co-founders include CEO Russell Saks, CMO Tarun Singh, CSO Michael Yewdell, Influence Manager Copernicus Johnson.
Colleen Hoke
► FRANKLIN-based ObjectiveHealth (fka ObjectiveGI) filed for a roughly $11MM C-round, showing roughly $7MM in from 9 investors. CFO Stu Warren issued the filing a couple weeks ago here. Previously, in addition to management, investors -- in addition to Founder, President and CEO Colleen Garvey Hoke and CMO Don Lazas MD (also founder of NueCura Partners) -- have included Frist Cressey Ventures, BIP Ventures (fka BIP Capital), plus 18 others on the cap table (a/o 2020). Read VNC's origination coverage here.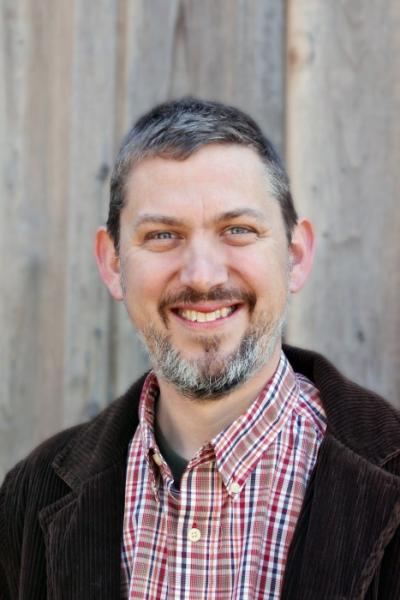 Pete Nelson
► ANYONE who thinks agtech and producer-led innovation and development are too far afield for their attention, might do well to take a closer look at Memphis-based AgLaunch, which has a shot at industry-flywheel status. Memphis-based AgLaunch, which was founded and is still very much led by the highly kinetic Pete Nelson, was last year designated a regional innovation cluster (RIC) by the U.S. Small Business Administration (Commerce). Yesterday (Dec. 6), AgLaunch announced that $1.6MM federal funding over five years will support extension of "AgLaunch's farmer-led, open innovation model in a way that leverages the unique attributes of food and ag production" in Oregon's Willamette Valley and elsewhere in the Pacific Northwest. It was just two months ago that AgLaunch learned it had won a closely related EDA matching grant for a $3MM innovation platform initiative, related coverage here. Coincidentally, this week VNC also learned that Ryan Yates PhD, co-founder of SPRP LLC (for SmartPrime Research Partners) is working closely with Pete Nelson on "specialty crop initiatives," with efforts including "building a natural product innovation engine." Yates's online postings explain his interest in discovery, development and commercialization of "innovative natural product health and wellness solutions," and note that one of his priorities is that of building a specialty crop ecosystem comprising natural-product industry stakeholders, farmers, basic and applied researchers, and ecosystem service companies. Against that backdrop, last week Yates filed with the SEC for a $300K capital raise, after which we learned that SPRP is "focused on development of a dietary supplement product that has a patent-pending ingredient" that another of Yates's companies, NPI LLC, has licensed. Yates holds PhD, PharmD, and Bachelor's degrees from UTHSC, UT Pharmacy and UT-Knoxville, respectively, and is Principal Scientist in the National Center for Natural Products Research, at the University of Mississippi, in Oxford. Yates advisors include Jeff Engelberg of Memphis-based Additive Advisory PBC. Yates's LinkedIn here. VNC's earlier AgLaunch coverage here.
Mac Bartine
► SMART-RIA Ventures, founded in Knoxville in 2016 and still led by CEO Mac Bartine, now has about 24 FTE, according to his LinkedIn. The company has a brace of strategic partner-investors, but controlling interest in the early-growth-stage company is still held by 53-year-old Bartine and his management team. Crunchbase says the company raised $1.7MM from launch inception through 2019, though VNC research suggests it has received some minority investments from strategics since then. Kentucky-based VC Connectic Ventures is shown as an investor. Thus far, all SmartRIA rounds have been Seed, and no letter-rounds have yet been pursued. The Smart-RIA Cloud-based platform facilitates efforts by medium- to enterprise-scale registered investment advisers (RIAs) and networks thereof to be fully compliant with federal and state regulations governing their dealings with investment and wealth-management clients. As VNC previously reported, the founding of the precursor entity that became today's Smart-RIA was for supporting operations of a registered investment advisory company, Visionary Horizons Wealth Management. A related RIA entity continues to operate under oversight of Chief Manager Roger Kiger, who is also a director of the techco. Previous VNC coverage of SmartRIA here.

► See previous editions of Venture Notes here ... and all long-form stories and roundups since 2018 in reverse-chron order here. VNC
. last edited 1025 12 June 2023
---
Related Articles