Entac Medical, Crom Carmichael, Jamplify, Innova leads series A, Mountain Group,
DiaTech founder, former Cogent CEO, Wellview Health and more.
HAPTEN SCIENCES, Memphis pharma entrant, is on its way toward reaching the $1.7MM capraise goal. Relying on U. of Mississippi IP, Hapten announced in November it had filed an IND application and expects to conduct a clinical trial for its candidate for use in developing a vaccine against skin reactions to poison ivy, sumac and oak. Memphis' MB Venture Partners is among investors.

Carmichael
CROM CARMICHAEL of Nashville and Globaloria Founder-CEO Idit Harel haven't yet responded to questions about her EdTech (STEM education-training platform) startup based in NYC. Carmichael was associated with a 4Q14 Form D filing. Crunchbase shows about $1.5MM raised at that time. Reports on Globaloria efficacy here. Acting CFO Richard Brand of Point Capital might prep it for a transaction.

► DEAN WEILAND, former Cogent Healthcare CEO here prior to its sale to Tacoma-based Sound Physicians in 2014 and a former COO at Renal Advantage, is associated with filings on progress of a roughly $2MM raise for VitaHEAT Medical Holdings, an Illinois company that manufactures patient-warming equipment.
Andy Pickens
JAMPLIFY, the 2012 Jumpstart Foundry startup now based in NYC, has raised about $1MM in funding since inception and has 6 FTEs, said Co-Founder/CEO Andy Pickens, 27. A Series A round may be undertaken in 2H 2016. The company's focus is serving booking agencies by tracking tickets sales for thousands of shows around the world, identifying trends in ticket consumption and performing other analytics roles. Local VC and serial entrepreneur Joe Maxwell still holds a stake, and David Corts of StudioNow remains an advisor. Attorney: Chris Sloan of Baker Donelson. The company was originally branded OKDJ. With a Duke economics degree and related internships, longtime guitarist and vocalist Pickens once seem headed into investment banking. He likes this better.
► WellView Health, the Nashville wellness services and benefits advisor for individuals and employers, raised $450K, according to its filing this month. CEO is James Story, who has a track record in insurance.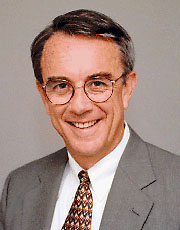 Joe Cook Jr.
NASHVILLE's Mountain Group Capital (MGC) or affiliates own part of VC-backed Clearside Biomedical, which announced Jan. 8 it shelf-registered for an IPO. MGC founders Joe Cook Jr. and III are named in some Clearside filings. CrunchBase shows MGC in via Clearside's 2014 Series B. Clearside reportedly hopes to raise about $58MM, though the company has not yet established volume and pricing for the offering. The largest VCs in the company are reportedly Hatteras Venture Partners, Santen Pharmaceutical, the Georgia Research Alliance Venture Fund and RMI Investments. Clearside has relied on IP from Emory University and Georgia Tech. It develops drug therapies to treat blinding diseases.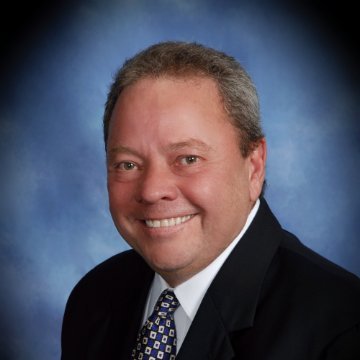 Garry Latimer
GARRY LATIMER, co-founder and former CEO of Franklin-based DiaTech Oncology, is aboard a $1.49MM Form D filing by Tampa-based Genomic Cancer Institute. About $800K of proceeds is to be used for executive compensation. DiaTech, which for more than a decade has pursued offerings in personalized cancer/chemo treatment, has raised at least $18MM capital since its founding, and a few months ago announced a $75MM financing facility with British PE Keyholder Investments. More on Diatech here. The Form D filing was by attorney Philip Shasteen of Johnson, Pope, Bokor, Ruppel & Burns.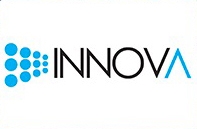 MEMPHIS-based Entac Medical has raised about $800K since inception in 2012, including an initial $250K Seed raise and funds raised thus far in its Series A, which should itself net at least $550K and could be kept open for a total $1MM. Proceeds will help fund completion of development of the company's patented PrevisEA platform technology and optimization trials. Once past the trials milestone, Founder/CEO Buddy Lyons, 53, told VNC the company will review its options for raising capital, out-licensing and a possible strategic sale. PrevisEA is designed to enable clinicians to detect indications signaling a patient's propensity toward post-operative gastro-intestinal impairment (GII) after colo-rectal surgery. The need to treat GII typically lengthens hospital stays, while failure to anticipate development of the problem can lead to a discharged patient's readmission, which all parties seek to avert. PrevisEA predictive technology may in future be directed at additional gastroinstestinal conditions. Innova Memphis is leading the Series A, with co-investors including Alabama-based Angel Syndicates Central and the Angel Round Table of Johnson City. A total of about 10 Angels have invested, thus far. The company relies on technology licensed via the UT Research Foundation, derived from faculty work at the UT Health Science Center in Memphis. The inventor, John Cromwell, M.D., holds equity in the company. No single investor holds control. Lyons told VNC he is advised by attorneys with Porzio Bromberg Newman (D.C.); and, Nelson Mullins, Atlanta; and, he banks with IberiaBank and Cadence Bank. Sage Business Advisor co-founder Andrew Forsdick is CFO and holds a stake.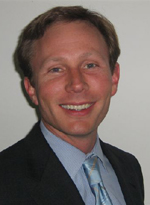 Thurman
KRIS THURMAN, formerly EVP with incubator ConduIT Corporation in Nashville, recently left that gig. He told us he'd like next to become an operator.
LOCAL MOTORS, based in Arizona with a plant arising in Tennessee, has gotten an undisclosed amount of capital from Airbus Ventures. The startup's digitally enabled microfactory over near Oak Ridge expects to begin 3D-printing Swim and Sports parts during this quarter. Fortune here. Geekwire here. News Sentinel here. VNC


.
---