THERE'S LONG BEEN a lot of venture activity going on in neighboring Kentucky, and some of it involves Tennesseans you may recognize.
We hope you'll find this mere sample of recent KY-based dealflow to be a refresher -- or, maybe an eye-opener. We're delighted and may go back.
Below: Angels | Lou | RxLightning | BehaVR | Sports | Agtech | NX | KSR | Viv | MJT | DPL | WCT | Farm | Brew | Baqua | Unit | iHealth | Gryphon | RAADZ | Koligo | Talaris
---
GOT A KENTUCKY portfolio target? Kentucky Angel Investment Tax Credit (KAITC) applications will be accepted beginning at exactly 9AM Eastern Time on Monday morning, Jan. 4, 2021. Persons seeking Qualified Investor or Qualified Small Business status under the program are free now to request review for such certification.) A Qualified Small Business is a legal entity registered and in good standing with the Kentucky Secretary of State and which has no more than 100 full-time employees. A minimum $10K cash investment must be offered by the Qualified Investor. Here's a rundown on program's criteria and the CY 2021 cycle, for which the state has allocated up to $3MM total. Related info here.
► LOUISVILLE leaders recognized the Metro region needed more balance in serving a wider array of startups, while acknowledging that there's critical mass in Healthcare, in particular. In 2019, they received Techstars' assessment of the Louisville entrepreneurial ecosystem here. NOW: After Techstars assessment, Louisville Entrepreneurship Acceleration Partnership (LEAP) opted to focus on Healthcare startups and allied corporates, with backing from Louisville Healthcare CEO Council and University of Louisville's Office of Research and Innovation, more here. Propelled by a grant from the Kentucky Innovation RISE program that supports a network of regional accelerators, Amplify Louisville was launched with sector-agnostic program. Other Louisville ecosystem nodes include XLerateHealth, Endeavor's Scale-Up program, Elevate Ventures, and Render Capital.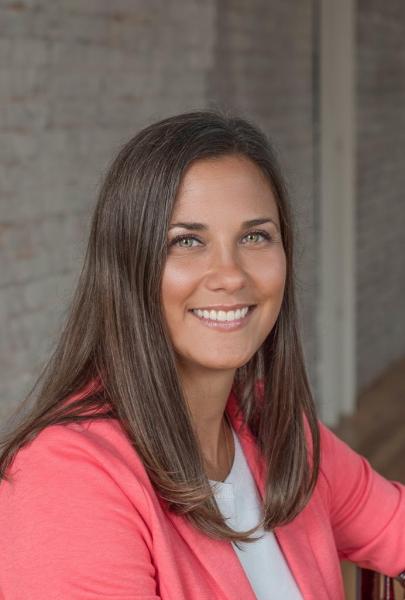 Julia Regan
RxLIGHTNING INC., led by Founder-CEO Julia Crouse Regan, says it "digitizes, automates and streamlines the historically complicated manual enrollment process of starting a patient on specialty medications." Venture Nashville research shows Regan crystalized her business idea in mid-2019, went fulltime on the company 10 months ago on Valentine's Day 2020, became a Delaware company in July, then in short order completed a $1MM convertible financing, attracting about 11 individual and 2 institutional investors -- including George Lazenby, a startup investor and the former Emdeon CEO in Nashville. It now has at least a half-dozen client contracts within the specialty drug sector. As recently as Labor Day, Regan and Co-founder/CTO Brad Allen were supported only by two outsourced team members. RxLightning now has 10 FTE and 15 contractors. It seems likely to pursue a Series A raise by mid-2021. The company's advisors include Des Moines-based attorney Tom Slaughter and it received F&A services from Book+Street of Columbus, Ohio. This year, the startup also became a 2020 portfolio company of Louisville's XLerateHealth and won a nondilutive entrepreneurship award of $25K from the Vogt Fund, administered by the Community Foundation of Louisville. Regan's LinkedIn profile details her prior very relevant industry experience, her MBA from Florida Institute of Technology and her bachelor's in psychology and neuroscience from Temple University. Regan is a Pennsylvania native who resides near Louisville in Southern Indiana. Related journal link. Update: RxLightning's total capital raised hit $3MM, from investors including HealthX Ventures and Xlerate Health, by April 2021.
Bill Frist
PACT: BehaVR LLC, headquartered in Elizabethtown, Ky. -- a two-hour drive north of the company's Nashville office -- is a provider of digital wellness and digital therapeutic experiences. BehaVR and Sunovion Pharmaceuticals have entered a formal agreement for investment in a new product, "with shared IP rights, and an intent to jointly develop, validate and market the resulting product in the U.S., Japan and China," according to the firm's press release from DVL Seigenthaler FINN in Nashville. The collaboration targets social-anxiety disorder (SAD). Marlborough, Mass.-based Sunovion is an indirect wholly owned sub of JPY-listed Sumitomo Dainippon Pharma Co. Ltd. Nashville-based former U.S. Senator Bill Frist -- who's also a partner in Cressey Co. and co-founder and partner in Nashville-based Frist Cressey Ventures -- is, on an individual basis, BehaVR's founding partner. MD Former Humana CTO Aaron Gani founded BehaVR in 2016. Investors include Arkitekt Ventures and KY Science & Technology Corporation, according to Crunchbase, which says the company has raised at least $1MM Seed. A 2018 filing is here. (Journal resources on SAD here and here.) Updated: A company spokesman said 18 Oct. 2021 that, while the company's founder remains in the Kentucky office, the majority of Behavr's staff are now in Nashville, and Music City is now considered the Headquarters. Behavr is a Delaware-registered company.
► MICHAEL FINK of Lexington has raised about $2MM toward his $4MM target for Specialty Insurance Marketing Services. The now-stealth company will specialize in Sports insurance and is likely to engage in agency M&A. Recognized athletes, former coaches, and others prominent in Sports at all levels are likely to be involved. An earlier SEC filing here was made at the $1MM point. An earlier SEC filing shows Fink was Co-founder and President of Ky.-based First Alliance Corp., which sold in 2003 to Citizens Inc. (NYSE:CIA).
► AGTECH: Morehead, Ky.-based AppHarvest has since inception raised more than $140MM and reported completion of its Series C last summer, according to Crunchbase. In September, it filed on completion of a $28MM raise. The Lane Report has followed AppHarvest progress here.
► PARENT NX Pharmagen Inc. in Louisville set-out this summer on $1MM raise for spinout NX Prenatal Inc. (pregnancy labor diagnostics: early-warning blood test for pre-term birth risk). Gail Page and Brian Brohman are Co-CEOs. Chattanooga-based entrepreneur and investor David Adair MD is listed among advisors.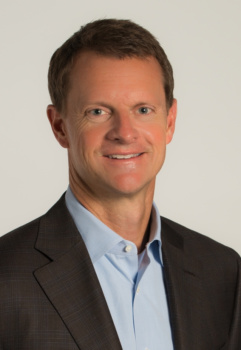 Stuart McWhorter
Williamson County-based Stuart McWhorter, co-founder of VC Clayton Associates acquired KentuckySportsRadio.com (the website, not the radio show) on undisclosed terms, according to a Dec. 2 statement by KSR Founder 42-year-old Matt Jones. As VNC previously reported, McWhorter had been involved in Nashville 247Sports since at least 2011. Nashville-based FirstBank recently announced McWhorter is to become the bank's chairman, Jan. 1, 2021, as founder and Executive Chairman Jim Ayres steps aside. He is also a devoted alum, fan and former Tiger mascot at Clemson University.
► VIVORTE INC. of Louisville has raised at least $9.7MM, according to Crunchbase. Vivorte's website shows investors Kentucky Science Technology Corp., Commonwealth Seed Capital, Anchorage Angels, Yearling Fund II, XLerateHealth, and Connetic Ventures. The company offers invasive, implantable orthopedic devices, and bone graft substitutes to reduce hip fractures and to fill bone voids. Related SEC filings.
► MJT Holdings, a travel-tourism entrant that creates Mint Julip Tours of both Louisville and Nashville, reported progress on its $500K raise here. Sean Higgins is MJT owner.
► FINTECH: DPL Financial Partners, an RIA turnkey insurance management platform company led by David Lau, recently filed on a completed $15MM round. The Louisville firm also recently announced it is integrating with SS&C | Advent and its wealth management platform to create a digital insurance marketplace offering RIAs access to commission-free products offered by carriers. Related press release here.
► WHITECLOUD: Louisville-based Whitecloud Technologies LLC seeks to raise $3.75MM. President: Frank Castro MD, a spine surgeon and inventor of medical devices and tools. According to Whitecloud's initial February 2019 SEC filing -- which has thus far been followed by a baker's-dozen SEC updates -- Castro set out to raise $1.875MM, which was soon raised to a $3.75MM target. Three weeks ago, its SEC update showed $802.5K money-in and cited 13 investors. Castro is associated with numerous U.S. patent applications and awards. For example, this past March, USPTO records show he was named as inventor on a surgical fastener covered by a patent app by Blue Sky Technologies, an entity which Kentucky records online show Castro registered in January 2019. State records online show Castro organized Whitecloud in 2018 and the company's registered agent was Palo Alto Spine LLC, within which Casto performs surgeries. Whitecloud SEC filings have been handled by IP attorney Kenneth Pearce.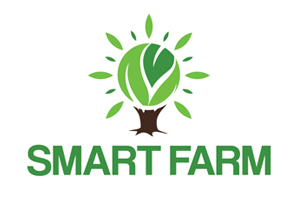 SMART FARM SYSTEMS INC. in Nicholasville seems to still be working on its $1.25MM raise. It last reported to the SEC it'd received about $832K from 13 investors. Smart Farm has raised at least $3.4MM since inception in 2013, according to Crunchbase, which lists Kentucky Science & Technology Corp. as its institutional investor. The company says it has developed a wireless monitoring and control system for remotely located irrigation pumps and environmental, soil moisture and water level monitoring devices for farms, mines, quarry and similar sites. It adds that it offering includes pump control modules, sensors, and 900-MHz wireless technology into a seamless farm-wide solution. This system enables farmers to provide just the right amount of water at just the right time on a field-by-field basis, boosting profitability. Smart Farm founders on its team page: Bob Farinelli, Ryan Heringer, Brandon Finch, Steve Christensen. Smart Farm website.
► GOODWOOD Brewing Company, a Louisville craft-brewing and brewpub company led by CEO Ted Mitzlaff, filed in October for a small Fundopolis raise here. Crowdlustro has history of the company here.
► Baqua Inc. (nutritional beverages, fka Belgrio) seeks $10K-$500K via StartEngine. Prebiotic drinks with hemp shots, coffee, tea added. Founder-CEO: Sandra Marlowe. SEC reports.
► UNITONOMY Inc. offers team-building, engagement and culture management tools (GLVV, OrgVitals, GetCommit). It ran a WeFunder campaign earlier this year that raised $132K (SEC). The company is led by Charley Miller and was launched with licensed technology from the University of Louisville, where in 2019 Miller served as entrepreneur in residence. In September, the crew won $100K in the Render Capital Competition.
► iHEALTH HOLDINGS LLC, a dba for Louisville-based Advantum Health, filed a dollar placeholder, perhaps for creation of an equity pool. Advantum is a tech-centric revenue cycle management company led by Executive Chair Karen Ferrell, with some M&A backstory. Crunchbase says Advantum raised $4.3MM in 2019.
GRYPHON Environmental LLC of Owensboro completed a $1.5MM raise, it told the SEC. John Ryan is CEO. Its website says the design of its offerings make it more affordable to dry biomass, biosolids, sludge, plastics and proteins.
► RAADZ Inc. is raising $200K, led by Matthew Miller. The company focuses on ad gamification. Clark's related USPTO filing is here. Crunchbase. Related 2019 press release.
► KOLIGO Therapeutics of Louisville has raised nearly $4MM, including its recent $1.6MM, according to Crunchbase. Koligo offers transformational cell therapies for patients with pancreatic disease. SEC posts here.
► BIOTECH entrant Talaris Therapeutics, Louisville, raised $115MM (release here and SEC filing here), which brings its total capital recruited to at least $215MM, according to Crunchbase. Scott Requadt is CEO. Incumbents now include Surveyor Capital (Citadel), Viking Global Investors, Cormorant Asset Management, Invus, BlackRock units, Eventide Asset Management, Logos Capital, Aisling Capital, Pamoja Capital, Blackstone Life Sciences, Longitude Capital and Qiming Venture Partners USA. The company says it is "developing transformative cell therapies with the potential to eliminate the burden of chronic immunosuppression for organ transplant recipients as well as induce durable remissions in patients with severe autoimmune and immune-mediated disorders."
► Other VNC Venture Notes compilations here. All long-form and other stories in reverse-chron order here. VNC


---
. last edited 1020 8 February 2022