Today: ObjectiveGI | AgAdvisory | 180Health | EPI Capital | TechTrans | IPE | Lemonade | IMAC | SESAC | Agilon | Nikola
---
CEO Colleen Hoke
STARTUP ObjectiveGI Inc. of Franklin apparently overcame any COVID19 obstruction it might've encountered while completing its roughly $7.1MM Series B equity raise from eight investors, according to a recent SEC filing by CEO Colleen Hoke. As previousy reported by VNC, Frist Cressey Ventures (FCV) led the startup's Series A raise. The latest filing includes Austin Poole -- who is an SVP of BIP Ventures in Atlanta (fka BIP Capital, Panoramic Ventures) -- as well as Hoke, FCV's Chris Booker, and NueCura Partners LLC founder Don Lazas. ObjectiveGI is working to offer its gastroenterology research ancillary platform through partnerships it forms with individual GI medical group practices in the expanding ecosystem powered by its integrated research and technology services platform. See our earlier ObjectiveGI coverage here. Update: The company rebranded as ObjectiveHealth and is expanding its work into additional sectors, including metabolic disorders, release here. All coverage to date here.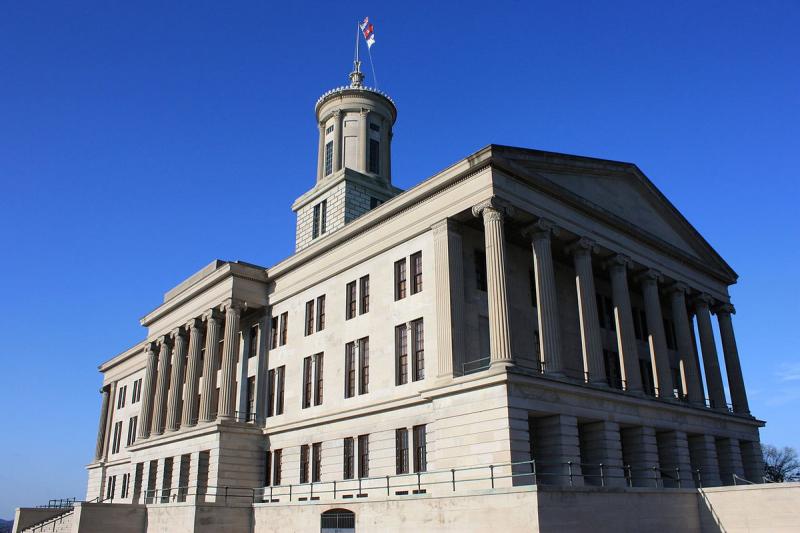 HEADSUP: Some influential Tennesseans are urging formation of an advisory task force to bring forth a strategic plan by which Tennessee could become a leading U.S. hub for agriculture technology and forestry. A similar bill was introduced during the previous General Assembly, but was recently amended and reintroduced for the current session, and then underwent further revision last week. A clean bill is almost certain to get another hearing this Wednesday afternoon (March 31), during successive meetings of the Senate's Energy and Agriculture Committee (SB 0875, led by Sen. John Stevens, R-24-Huntington) and the House Agriculture and Natural Resources Committee (HB 0241, led by Rep. and Chairman Curtis Halford, R-79-Dyer). At the end of last week, it seemed likely that there'll be nine members of the task force, all of whom will be appointed by Gov. Bill Lee, and the work of the task force will be undertaken under the umbrella of Tennessee Department of Agriculture. At that time, it also seemed likely that fulltime farmers and foresters would represent the majority of the task force, with nonprofits AgLaunch Initiative and Launch Tennessee (TTDC) among the remaining three. Last week, it seemed likely the group would be authorized to retain a consultant to develop the leadership strategy, with an allowance of no more than $50K. Caveat: As this note goes to press, VNC does not believe that the bill summaries and fiscal notes accompanying the House-Senate bills on the General Assembly website have yet been replaced by the updated versions. Revisions were, per routine, assigned last week to legislative attorneys in the General Assembly's office of legal services. Updated: On March 31, Amended versions of the original House and Senate bills were approved and sent to the House and Senate committees on Finance, Ways, and Means, for consideration on dates to be determined. As of 2:30pm CDT on March 31, the amended bills and summaries thereof have not been posted to the respective legislation-status pages.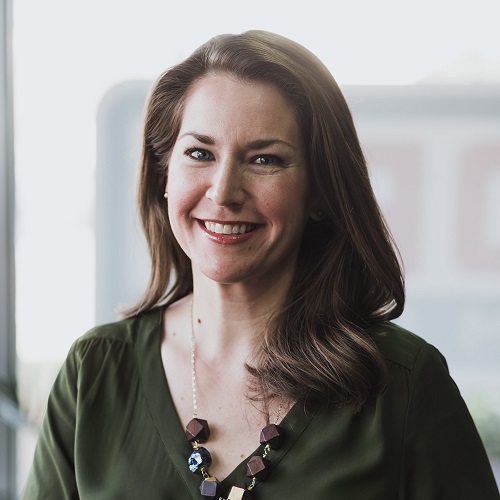 Jessica Taveau
Interim CEO
► 180 Health Partners, led by founder Justin Lanning, sold to Silver Spring, Md.-based Mindoula, on undisclosed terms. Release here.
CAPITAL initiatives: Memphis-based nonprofit entrepreneurship hub EPIcenter (Vibrant Memphis Inc.) has launched its InvestableMemphis.com website to highlight the region's companies in logistics, agtech, medical devices, music, and other sectors. The companies highlighted -- totaling 29, today -- are growing and raising capital, according to the site. The platform also provides access to Epicenter's investor newsletter and opportunities and event. VNC research also confirmed that a new fund Epicenter-Innova Fund V LLP is on the drawingboard, with a goal in the $15MM-$20MM range. It'll focus on such regional strengths as medical technology, logistics and supply chain, and perhaps the urban facet of Food-Ag. Long-term EPIcenter partner Innova Memphis, which is a for-profit VC sub of nonprofit Memphis Bioworks, has previously raised four funds, three of which each closed in the $2.5MM to $20MM range, although a specialized Rural-Ag fund, led by Innova Partner Jan Bouten, closed at $31MM. In 2018, the open-ended evergreen Epicenter Memphis Formation Fund was set into motion and is likely to begin investing when it has amassed an initial $5MM in businesses that are continually working their ways through the region's accelerators. EPIcenter Interim CEO Jessica Taveau succeeded EPIcenter's founding CEO, Leslie Smith, in October 2020, after serving more than three years as its chief brand officer. Taveau, 42; her husband, Butler Snow attorney Rockney Taveau; and, their two children reside in Shelby County. Taveau's LinkedIn is here.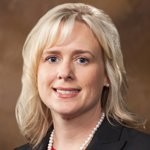 Jennifer Taylor PhD
JENNIFER TAYLOR PhD MBA is about eight months into her job as vice president for research at Tennessee Technological University, Cookeville. Taylor was previously with the University of Arkansas as director of the office of sponsored programs and assistant vice chancellor for research and innovation. VNC research indicates the university had $16.4MM in sponsored research in FY2017 and $19.7MM in sponsored research in FY2019, after which the university said it sought to reach $40MM in sponsored research by 2025. A native of Louisville, Taylor was previously director and assistant vice chancellor for research and innovation at the University of Arkansas. Taylor succeeded interim appointee Francis Otuony PhD, who remains associate vice president for research. The division's Center for Rural Innovation is led by director Michael Aikens. Knoxville executive Tom Ballard is chair of the board of trust of the TTU research foundation, which Taylor said is likely to meet during 3Q CY2021. Taylor said her office also relies on attorney A.J. Bahou of Waller Lansden for IP and related counsel. Bahou and Ballard (emeritus) are members of the board of Launch Tennessee (TTDC). Taylor's LinkedIn is here.
► LEE COMPANY CEO Richard Perko confirmed for VNC a year ago that LeeCo and partners in the newly formed Innovation Partners Exchange (IPE) were looking forward to receiving applications from early-stage startups and other businesses focused on innovating for facilities-management and mechanical-electrical contracting markets who wanted to be considered for admission to the IPE co-development program. Due to the pandemic, the project was paused not long after it was announced. However, the IPE partners will convene next month to discuss when it makes sense to relaunch the initiative. We aim to keep you posted.

KNOXVILLE: Andrew McKenna is shown as executive and promoter of a prospective $1MM raise by Lemonade Ventures LLC, the nature of which business was not disclosed in its filing, here. The firm's SEC filing was by attorney Eli Lovingfoss of Brock Shipe Klenk. Lemonade Ventures was registered in Tennessee August 2020. VNC research indicates that registration occurred a few months after the McKennas acquired property at the filing address in Knox County. McKenna and Lovingfoss declined to discuss the new entity.
► IMAC Regeneration Centers - Update on the Brentwood-based company's recent share offering, here. Jeff Ervin is CEO.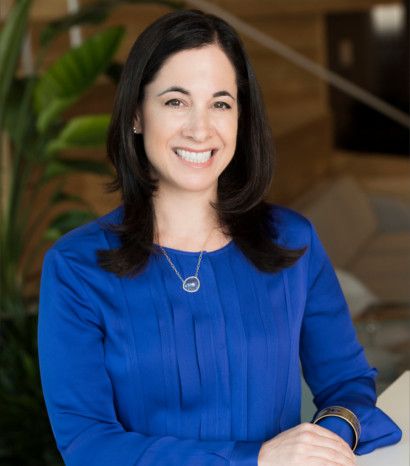 Kelli Turner JD
NASHVILLE-based SESAC, the for-profit performing rights organization (fka Society of European Stage Authors and Composers), was acquired by PE Blackstone in 2017. Blackstone affiliate Sigma Holding I, of which SESAC and its subs are indirectly wholly-owned subsidiaries of Sigma Holding, filed its latest amendment to its offering -- now valued at about $19.9MM -- of certain rights to acquire securities to certain directors, officers and employees of SESAC Holdings Inc. SESAC acquired Harry Fox Agency prior to the Blackstone deal, in 2015. John Josephson MBA, who made his initial investment in SESAC in 1992, is SESAC chairman and CEO, while Kelli Turner JD is SESAC president and COO. Alexander Wolf is president, SESAC international. Michael Deighan is CFO. Christos Badavas, formerly of the Fox Agency, is SESAC general counsel, reporting to Josephson. The filing includes Blackstone executives Sachin Bavishi and David Kestnbaum.
CEO Clay Richards
CLAY RICHARDS, the 46-year-old CEO of 11-year-old naviHealth, which offers solutions to support a wide range of providers' senior-care management and readmissions reduction programs, recently became a director of Long Beach-based growthco Agilon Health -- which has shelf-filed for an IPO. Five-year-old Agilon supports communities and networks of independent Medicare-patient-centric groups of primary care physicians that adopt its "Total Care Model." It operates through anchor physician groups that contract for Agilon services and through risk-bearing entities (RBEs) created in target geographies to enter into care contracts with payors. IPO underwriting is by J.P. Morgan (book-running manager), Goldman Sachs, BofA Securities, Deutsche Bank Securities, Wells Fargo Securities, William Blair, Truist Securities, and Nomura. naviHealth was founded with backing of Welsh Carson, but majority interest was acquired by Cardinal Health in 2015. Richards' LinkedIn is here.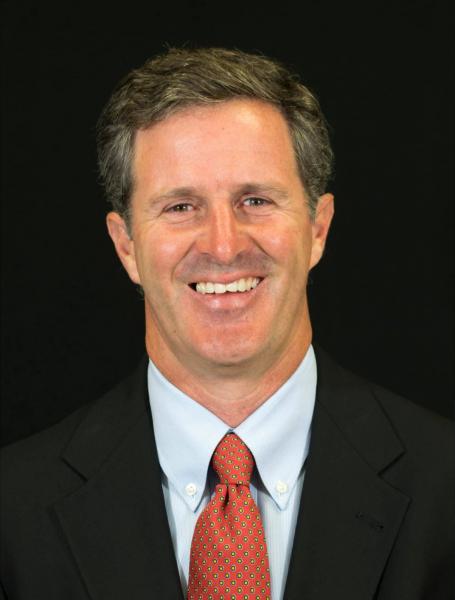 DeWitt Thompson V
DEWITT THOMPSON V, the 48-year-old chairman and CEO of family-owned and La Vergne-based Thompson Machinery, has an interesting view from his seat as a member of the board of directors of SPAC startup Nikola Corporation (NasdaqGS: NKLA). The company, which recently shelf-registered a public offering of common shares, says it is "pioneering a business model that will enable corporate customers to integrate next-generation truck technology, hydrogen fueling infrastructure, and related maintenance. By creating this ecosystem, we and our strategic business partners and suppliers hope to build a long-term competitive advantage for clean technology vehicles and next generation fueling solutions." developing and commercializing battery electric vehicles, or BEV, and hydrogen fuel cell electric vehicles, or FCEV, Class 8 trucks that provide environmentally friendly, cost-effective solutions to the short-haul, medium-haul and long-haul trucking sector. The Energy business unit is focused on developing and constructing a network of hydrogen fueling stations to meet hydrogen fuel demand for our FCEV and other customers, as well as potential solutions for BEV customers." Its March 24 filing explains that its Truck business "is developing and commercializing battery electric vehicles, or BEV, and hydrogen fuel cell electric vehicles, or FCEV, Class 8 trucks that provide environmentally friendly, cost-effective solutions to the short-haul, medium-haul and long-haul trucking sector. The Energy business unit is focused on developing and constructing a network of hydrogen fueling stations to meet hydrogen fuel demand for our FCEV and other customers, as well as potential solutions for BEV customers." The legacy company in June 2020 closed its SPAC transaction with now-predecessor VectoIQ Acquisition Corp. (2018 vintage). During the past six months, Nikola has been dealing with inquiries by the SEC, by New York state and Nasdaq officials, as well as a class-action lawsuit and other mattered generally centered on questions regarding the accuracy of its reporting during some prior periods. During this same period, Nikola has reported changes in its relationships with such OEM investors as Hanwha Group (S. Korea) and Robert Bosch GmbH (Germany), and reportedly disrupted a once-budding deal with General Motors. Thompson's other interests include serving as chairman for Aries Clean Energy since April 2010. In 1999, he became a co-founder of PureSafety, a startup that drew on Thompson Machinery's previous workplace safety experience, and which sold to Underwriters Laboratories in 2011. Thompson is also an owner and director of the Nashville Predators and a director of early-stage Nashville fintech entrant Wealth Access, which has also attracted investment from St. Louis-based SixThirty and Nashville investors FINTOP Capital and Council & Enhanced Tennessee Fund (a TNInvestco firm affiliated with Council Capital). One of Thompson's earlier investments was a minority stake in The City Paper, a Nashville newspaper that ceased publication in 2013. Chattanooga-based FreightWaves has been tracking the Nikola situation nearly two years, aggregation here.

NOTE: See All Venture Nashville stories in reverse-chron order, simply by clicking here. VNC
. last edited 1118 20 September 2021
---
Related Articles