Today: MGP Fund III | LumeNXT | Relevance | Iron Path | Tend | Whistler | SpendCare | Solas | Claritas | Entac | EIR Sys | Lirio | Rubicon | Pharos | Heritage | Hashed | MiCARE | Revitalist | Cressey | Frist | FlexWise | BlueWonder | LifePoint | Thyme | GoCheck | Polaris | CaringWays | Wayspring | Virtuoso | Cleanbox | AirSculpt | PYA | Athena | Triad | IVX
---
► Mountain Group Partners affiliate MGP Venture Fund III LLP filed with the SEC Nov. 30 for a $150MM fund, showing $95.3MM in. Aboard the filing Joe Cook III, Jason Ferguson, Robin Readnour. Filing here. Previous VNC coverage of Mountain Group, here. UPDATED 28 June 2022 - MGP issued a press release saying it had raised $128mm, RELEASE HERE.
► MEDTECH: LUMENXT LLC, dba for Knoxville-based LBHK LLC, filed on completion of a $1.5MM equity capital raise. Principals include Boston-based Chairman and Founder Marc Beer and Knoxville-based CEO Chris Doody. Its headquarters is now Knoxville and its expects to expand its local footprint, a representative told VNC. The company's offering affords surgeons the opportunity to have a light source within a wound or cavity. Its website notes that, "minimally invasive, clinically valuable solutions designed to deliver illumination to a myriad of surgical sites without the need for a surgical outlet. Additionally, the non-tethered posture allows for illumination to be attached to any surgical device in order to complement standard operating room instruments." Attorney on the filing is Mycol Scott, whom VNC believes is with Long Ragsdale Waters, Knoxville.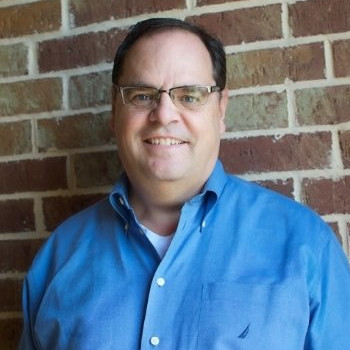 Schoenfelder
► RELEVANCE Ventures of Nashville and Tullahoma, led a $7MM Series A round for Easyvet, a franchise group for walk-in veterinary clinic operators. Knoxville-based Easyvet is led by CEO Tim Schoenfelder, whose earlier stints included work in and around Knoxville-based Radio Systems Corporation and its Invisible Fence outlets. An SEC filing shows Harrison Boyd as a director of Easyvet. VNC research suggests Harrison is a son of Radio Systems Founder Randy Boyd. Sector entrepreneur and investor Rivers Morrell of Knoxville is also on Easyvet's SEC filings. Morrell's LinkedIn shows he is an Easyvet franchisee, as well as part-time CEO of Cloud Retriever, a Knoxville startup that filed last summer for a small raise, and which offers enriched VOIP phone systems for veterinary practices. Easyvet release here. Cloud Retriever site here. Relevance Ventures coverage here.
Mraz
► SCOTT MRAZ, Nashville-based managing partner of Iron Path Capital, is associated with a recent filing for a $50MM raise by IPC Path SPV (AI) LP. Additional Iron Path principals reside in Chicago and Charlotte areas. Also in October, Iron Path Capital invested in Chicago-based Versant Diagnostics, a venture spun-up by Iron Path and Alliance Pathology Consultants. Yesterday (Nov. 29), Principal Global Investors (Des Moines) said in a press release that through its direct lending business, Principal Alternative Credit, it had served as sole lead arranger and administrative agent on senior secured credit facilities for Versant Diagnostics, an Iron Path Capital portfolio company, in partnership with Alliance Pathology Consultants. Mraz's LinkedIn here. VNC's earlier Scott Mraz mentions here.

► NY & NASHVILLE'S Tend Dental studios (dba for NoHo Wellness Inc.) filed on completion of a $29.2MM raise, SEC filing here. Aboard: Melissa Eamer, Annie Lamont, Jed Cairo, and CoFounder Doug Hudson. Tend has now raised more than $200MM.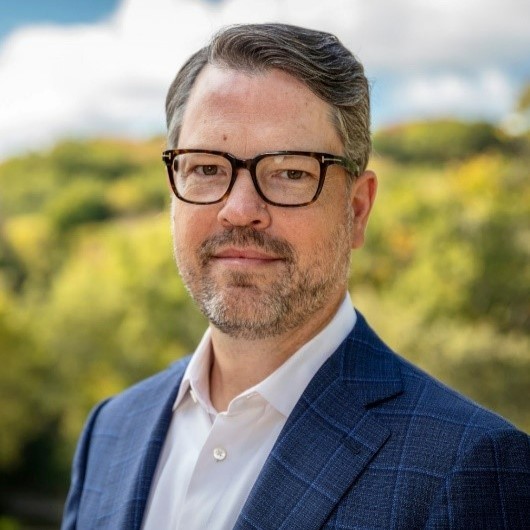 Clark
► VENTURE: Whistler Capital Partners LLC, based in Nashville, registered as a Delaware business in mid-2020 and is preparing to stand-up its first fund under Managing Partner Geoff Clark CFA. Apart from its much anticipated new fund, Whistler Capital Partners currently has about $1.4BN assets under management via multiple vehicles. Nashville healthtech startup Hashed Health recently announced that a Whistler Capital Partners entity participated in its latest capital raise (more on HashedHealth item, later in the column). Whistler's chairman is Eric Dobkin, who, until his retirement five years ago at age 73, had served 49 years with Goldman Sachs. Pre-pandemic, Dobkin joined investors in SF-based Searchable.ai. Managing Partner Clark previously led Starr Investment Holdings, which created a Nashville office in 2019. Starr Investment was a unit of C.V. Starr & Co. -- a unit of Starr Companies -- of which prominent 96-year-old executive Hank Greenberg is chairman and CEO. Greenberg once served as chairman and CEO of AIG Group, during some of that company's most challenging times. Nashville-based Whistler is a new entity. VNC research shows Clark also owns NY-based Whistler Capital Group LLC, which appears to have been formed at least 15 years ago and remains active. A URL (wcg.co) previously used by Whistler Capital Group now resolves to the current Whistler Capital Partners site.
► FINTECH_Senior Care: Franklin-based SpendCare aims to raise $2.5MM, with $250K of convertible debt reported in, as-of Sept. 20. SEC filing here. To ease the burden of caregivers and reduce confusion, mistakes and losses, the offering connects all financial accounts to one management, control and monitoring point, with alerts, limit-setting and other features. Cofounder, President and CEO: Rodney Hamilton MD; and, Cofounder and Executive Chair David Young are associated with the filing. Related SEC.
► SOLAS BIOVENTURES, the Chattanooga VC that is led by David Adair MD MBA, took the lead in a $21.5MM Series B for Minnesota-based medical device startup Cryosa, which targets medical devices for obstructive sleep apnea. Incumbents investors include Santé Ventures and HOYA Corporation. Note: Solas recently announced that Solas, himself a prolific lifesciences VC, has added David Blackburn as head of business development, which we interpret as linked to both dealflow and to the capital stack of prolific investor Solas. Cryosa release here. Solas site here. VNC's earlier Adair sightings here.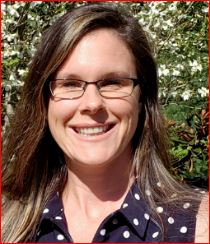 Grant
► BEHAVIOR: Claritas Capital Principal Tania Jovanovic Grant was in-the-lead for the Nashville VC's participation in a $50MM Series B round for Boston-based aptihealth Inc., a clinical science, technology and services provider in the behavioral healthtech space. Other investors included Takeda Digital Ventures, Pivotal Life Sciences, Vista Credit Partners, Olive Tree Ventures, Claritas Capital, and What If Ventures. Times Union (Albany) coverage here. VNC's earlier Claritas coverage here.
► PREDICTIVE AI company Entac Medical Inc. in Knoxville finished raising $4MM Series B this summer, which we estimates takes its total raise since inception to north of $7MM. Entac is developing noninvasive devices for the prediction and diagnosis of gastrointestinal and other medical conditions. Its website today emphasizes use of its predictive solution to address threat of patients' postsurgical acute paralysis of the GI tract. Innova Memphis, represented by Jan Bouten and Knox-based Ken Woody, have apparently been key. SEC filings here. See our 2016 brief for the backstory, here.
► PHARMACY: Chattanooga's EirSystems Inc., led by cofounder, majority owner and President Tyler Seaberg, recently filed on completion of its $600K convertible debt raise, which is to support expand the ranks of hospitals and pharmacy users of its blockchain-powered e-prescription and drug-monitoring platform, dubbed P.A.G.R. (for "prescription abuse greatly reduced") for hospitals and pharmacies. See VNC's previous in-depth report and updates right here.
► BEHAVIOR: Lirio LLC, the Brentwood- and Knoxville-based provider of an AI-enabled behavior-change platform that produces engagement solutions for corporations, recently filed for a $3MM round of convertible debt, with about $1.3MM in. VNC research indicates that completion of this new round would bring total fundings since the 2016 formation of Lirio (fka Advisor Strategies) to at least $55MM. Crunchbase is trying to keep up with it all here. VNC's previous Lirio coverage here.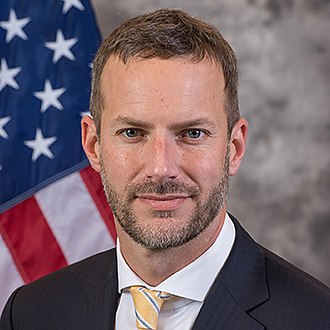 Boehler
► VC: NASHVILLE-based Rubicon Founders Opportunity Fund I LP filed an SEC placeholder for a PE fund of undisclosed target magnitude. [Updated: It made a similar placeholder filing Dec. 3 for Rubicon Founders Opportunity Fund I Co-Invest LP.] Adam Boehler is CEO of the issuer's GP, Rubicon Founders OP GP LP, in Nashville. Boehler announced in August that Rubicon Founders had partnered with Balboa Nephrology Medical Group to launch Evergreen Nephrology, a JV set on enabling nephrologists to play a lead role in value-based transformation in kidney care. (Related release here.) Two Evergreen-related business entities were registered in Tennessee within the past two months. Seemingly related entities have been registered in Delaware, some bearing reference to the Nashville, Birmingham and Huntsville markets. A recent FierceHealthcare interview with Boehler on the kidney arena is here. UPDATE 8 Dec. 2021: Rubicon leads investment in Michigan-based U.S. Medical Management, alongside Centene, Valtruis, Oak HC/FT, and HLM Venture Partners, press release here.
► PHAROS Capital Group and the platforms in its portfolio have completed at least 13 M&A transactions in the past 14 months. Details on a dozen of the deals here and the 13th (THEMA) right here. Pharos has offices in Dallas, Nashville and Baltimore. No Tennessee-based targets made the cut in that baker's dozen. Disclosed M&A targets in this batch were in Texas, Nebraska, Alabama, Arizona, Utah, Colorado. Thema release. ALL VNC coverage of Pharos here.
► HERITAGE GROUP, the healthcare investment company based in Nashville's Green Hills community, now has 18 active portfolio companies. Its latest announced addition: A $20MM growth-equity investment in New York-based Equum Medical, a provider of acute care telehealth and teleICU solutions. Heritage Partner Lauren Brueggen retains her Equum board seat. Release here. SEC filing here. Earlier this month, VNC research indicated Heritage also participated in a $58MM-plus Series D round for Atlanta-based Enlace Health (fka Aver Inc. and Aver Informatics), with lead investor Cox Enterprises. Enlace, which has raised more than $111MM since 2010, says its end-to-end solution addresses infrastructure challenges associated with connecting payers, providers, and patients. Earlier, Heritage led Enlace/Aver's B-round.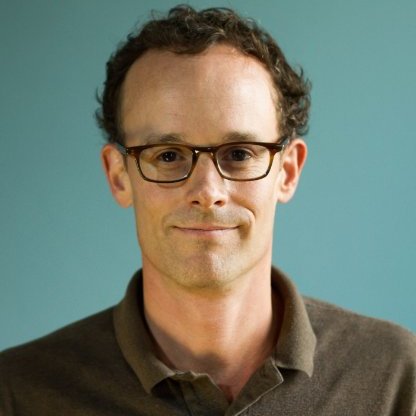 John Bass
► DLT: Hashed Industries LLC, the Nashville-based parent that currently dba's as Hashed Health, is led by founder and CEO John Bass, and it has in the past year raised north of $9MM, including indebtedness previously converted to equity, according to its recently amended SEC filing. It primary holding is Hashed Health LLC, which was founded in 2017. Hashed Health is a distributed ledger technology-centric development and innovation firm, or venture studio. Hashed Industries filings here. The first startup to stand up independently of Hashed Health is Florida-based ProCredEx, headed by Anthony Begando. As VNC previously reported, ProCredEx filed for a $5MM raise of its own, last summer. Crunchbase totals ProCredEx raises thus far at $8.2MM. A recent press release identified Hashed investors as including Martin Ventures, UPMC Enterprises (UPMC unit), CMT Digital, Nashville-based Whistler Capital Partners, and First Trust Capital Partners.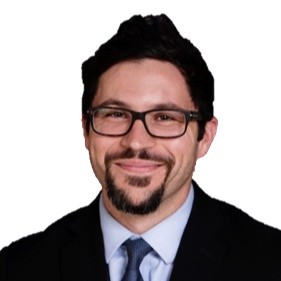 Laster
► MEMPHIS- and Dallas-based startup MiCARE PATH (TNacity Blue Ocean Inc.) recently filed for a planned $5MM raise, which VNC research indicates is a Series A. MiCare completed a nearly $1.3MM Seed round last spring. Its platform supports continual care (with real-time updates) via remote patient monitoring of diseases states and activity, in order to support individualized care pathways shaped by outcomes-optimized patient care and proactive patient-caregiver engagement. MiCare is first targeting providers of care for patients with musculoskeletal problems, though its roadmap includes targeting other medical sectors, in future. Its USPTO trademark application said, in part, that the platform aims to be useful in "prescribing medications, tracking and monitoring medication usage, managing patient medication prescriptions, and providing educational guidance to patients on care pathways or clinical plans in a secure and HIPPA compliant fashion." Founders and team members include CEO Scott Laster, Patrick Corey, and Richardson, Texas-based Chief Commercial Officer Brian Childress. VNC research indicates a predecessor to the current Tennessee-registered company was formed in Texas in 2017 by Childress, et al. MiCare has relied on Memphis attorneys with Harris Shelton and with Farris Bobango.

► WELL: Knoxville-based Revitalist Lifestyle and Wellness Ltd. (CSE: CALM) (OTC: RVLWF), which is based in Knoxville with a total five clinics operating in the U.S., recently closed a Cdn3MM PPO (nearly $2.4MM USD) with institutional investors. CEO: Kathryn Walker APRN, CRNA, PMHNPS. Revitalist release on its network expansion, here.
► CRESSEY & COMPANY LP, the Chicago and Nashville healthcare services and tech investment firm recently made a bet of undisclosed magnitude in Trella Health, an Atlanta-based source of source of healthcare growth insights and performance analytics data, joining overall lead investor BIP Ventures (fka BIP Capital, Panoramic Ventures). Trella release here.
► FRIST CRESSEY Ventures co-led a $23MM Series A round for NY-based Oshi Health, a virtual specialty care entrant focused on GI Health outcomes and economics. Peer VCs included Flair Capital Partners and Bessemer Venture Partners, and CVS Health Ventures made a strategic contribution. Oshi release here. FCV newsroom here. VNC's FCV coverage here.
► HRTECH: Brentwood-based Flexwise Health Inc. filed for a $2MM raise, with $1.25MM in. CEO: Kevin Godsey. The company's clinical workforce solution supports hospitals that need access to vetted potential staff who'll work on flexible schedules. The aggregated targets of Flexwise filings 2019-present total $9MM. In 2020, Flexwise merged with Chicago-based Prescience Health, a healthcare staffing optimization company (fka Agile Healthcare LLC). Flexwise is backed by growth-VC Concord Health Partners of Summit, N.J., which had invested in Flexwise in 2019. Reed Smith LLP was legal counsel to Flexwise in the Prescience deal. Two years ago, Concord HP partnered with the American Hospital Association (AHA) to create and manage the AHA Innovation Development Fund. That same year, then-Prescience won the inaugural AHA Startup Pitch Competition. Flexwise-Prescience M&A release here. Flexwise site here.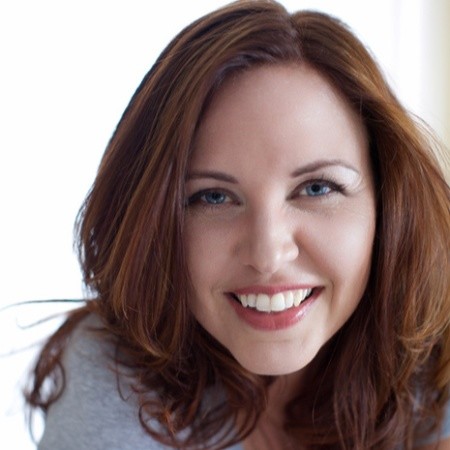 Fyke
► CHILD Mental Health, Wellness: Nashville's Blue Wonder Creative Inc., led by Founder Tamara Fyke M.Ed., is preparing to seek $1.6MM Seed capital. Proceeds are tagged for advancement of its Love In A Big World's content and services offering. Proceeds of the raise would go partly to complete its robust digital content platform (MVP due in 1H CY22) and for stepped-up marketing of its services. Its offerings are for use by those who seek to contribute to the mental health and wellness of children ages 8 through 12, and their families, although BlueWonder's target populations are to broaden gradually. It is heavying-up marketing within healthcare circles, and is already generating revenue in the education arena. Referring to the ongoing pandemic, Fyke said in a statement provided VNC, "The past 18 months have produced a powerful awareness of our children's mental health and wellness challenges...", adding that the education of youth has impact on the long-term trajectory of their health, as well. Fyke has been involved in related work for decades. Among other examples, Fyke edited Building people: social-emotional learning for kids, families, schools & communities (Abingdon, 2018). She also joined the staff of Peabody College of Vanderbilt University (of which she is an alumna) while the college hosted a federally funded Center for Safe and Supportive Schools. For legal counsel, Fyke relies on attorney Kurt Klaus of Dunlap Bennet & Ludwig. She confirmed she is also advised by Prof. Douglas Schmidt PhD, who wears multiple academic and administrative hats for Vanderbilt University and its School of Engineering. While Fyke worked on a not-for-profit basis under the Love in a Big World umbrella for two decades, she began BlueWonder less than three years ago. Fyke's LinkedIn is here.

► ACCELERATOR: Brentwood-based LifePoint Health has joined with NYC-based Apollo Global Management (APO) and NYC-based venture studio 25Madison to create 25m Health, which will be the Nashville area's first pure-play healthtech startup incubator, infusing it at the start with $20MM capital. The new venture studio -- dubbed 25M Health LLC -- was registered only a week ago in Delaware. Press release here. A potential future web domain for the new studio -- 25mHealth.com -- was registered in October by 25Madison; however, the initiative is currently described only within the parent's site at this link. Senior advisors for the new incubator who have prior Nashville ties include Claritas Capital Founding Partner John Chadwick, and LA-based Chris Altcheck, who is the founder and CEO of NYC-based Cadence Health. [Altcheck's Cadence also has a partnership in place with LifePoint and is, itself, backed by Nashville's Martin Ventures, and local investor Adam Boehler of Nashville-based Rubicon Founders -- all of whom recently joined in a $41MM Cadence round that was led by General Catalyst Partners and Thrive Capital.] LifePoint has been making aggressive inorganic moves for some time: In October, LifePoint CEO David Dill announced that after LifePoint completes its previously announced transaction with Kindred Health, the company plans to spin-up ScionHealth, which will be headquartered in Louisville. Scion will be led by its founding CEO, Rob Jay, currently LifePoint's EVP-integrated operations. The idea may have been in-the-works for a while: WhoIs.com shows that a parked web URL -- ScionHealth.com -- was registered in 2018 by Kindred Healthcare.

► ONCOCARE: Nashville-based Thyme Care (oncology care management solutions) has raised about $22MM in Series A capital from Frist Cressey Ventures, Bessemer Ventures, AlleyCorp, Casdin Capital, Bessemer Venture Partners, Andreesen Horowitz, and others. Press release here. Bill Frist MD, co-founder of Frist Cressey Ventures, joins the Thyme board. Co-Founder/CEO: Robin Shah MBA. Prior to starting Thyme in mid-2020, Shaw was a founding member and chief commercial officer of OneOncology, a Nashville startup that has, thus far, received virtually all its $200MM capital from PE General Atlantic, according to Crunchbase. Updated 1749 30 Nov.: Thyme SEC filing $13.7MM in toward $18MM target, SEC here.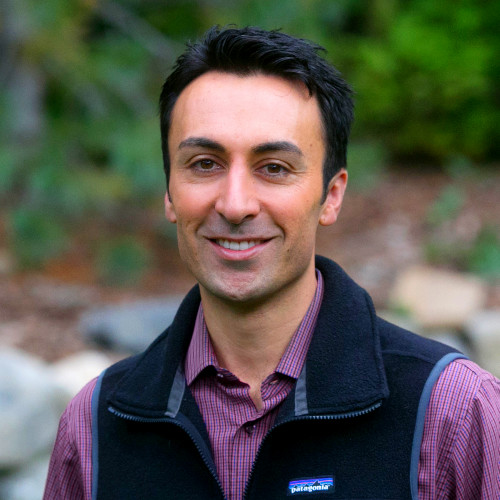 Saber
► VISION: Pediatric vision screening recently drew $10MM in a Series B funding for Nashville-based GoCheck. CEO: Kevon Saber. VNC research indicates GoCheck (dba for Gobiquity Inc., fka iCheck Health Connection Inc.) traces its origins back to 2011, offers its GoCheck Kids™ vision health-screening platform (software, iPhone imaging), output of which is used by pediatric teams to detect indicators of possible vision impairments, with economics said favorable to providers and consumers, alike. Total financing now totals $24MM, according to the company's spokesperson. As part of that total, it recently completed its $16 Series B raise. Hatteras Venture Partners and Pisgah Fund (affiliated with HCA) co-led the latest reported raise. Also among new investors: CU Healthcare Innovation Fund (a University of Colorado affiliate) and WakeMed Hospitals Innovation Venture Fund. Incumbent investors include Marc Benioff (founder/CEO of Salesforce), Interwest Partners, FCA Venture Partners (which co-led an earlier round), Sovereign's Capital, and Mucker Capital. Related GoCheck release here. VNC's coverage in 2Q 2019 has additional detail here.
► UPDATED 27 July 2023 - Polaris acquired by San Diego-based Aya Healthcare, 7/27/23 release here. Earlier 11/21 coverage here: HARPETH Ventures Opportunity Fund invested an undisclosed amount in Nashville-based Polaris AI, which offers an AI-powered clinical workforce scheduling platform that's initially being offered to hospital systems. The newco is led by CEO Sam Clemmons MD, a U.S. Naval Academy grad whose career included being a founding partner in American Physician Partners. Its cofounders include Switchpoint Ventures' Ray Guzman. A precursor collaboration between PhyMed Healthcare Group and Switchpoint led to development of Polaris's core tech offering, according to an earlier HIT Consultant report. Polaris release here. In 2020, Harpeth launched its planned $27.5MM raise for Harpeth Ventures Opportunity Fund I, as VNC reported here. More on Harpeth Venture Advisors and Harpeth Capital here.
► FINTECH: CARINGWAYS INC., Brentwood, completed a $2.5MM Series A round, backed by locals Caduceus Capital Partners and Harpeth Ventures. Release here. Caringways is a fundraising platform that facilitates direct pay-outs to providers of medical care for medical care they've provided. Co-founders: CEO Wes Sellers and President Kristi Morrow. Their CTO is Jason Ashman. Founder-Advisor: Ronn Hollis. A related public benefit corporation, Caring Ways Foundation, Inc., has been created as a sister organization. A year ago, as VNC reported at the time here, Caduceus filed notice of plans to raise its $100MM Caduceus Early Stage Digital Health Fund I LP. VNC Caduceus coverage here.
► WAYSPRING, the addiction-treatment company fka axial Healthcare, obtained $75MM from Valtruis (controlled by Welsh Carson), Centene Corporation, CareSource, HLM Venture Partners, Highmark Ventures, .406 Ventures, Blue Venture Fund, and Oak HC/FT. Press release here. Wayspring/Axial has raised more than $116MM since inception.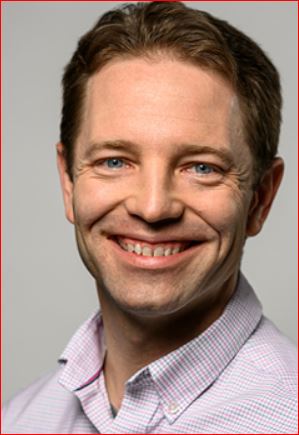 Webster
► VIRTUOSO Surgical Inc., the 6-year-old Nashville startup focused on development and commercialization of robotics-assisted endoscopic surgery devices said earlier this year that it is likely in 2022 to "plan for and begin to develop the sales and marketing, physician training, and customer-support capabilities necessary to establish and support our initial commercial sales." It also projected initial commercialization of technology it licensed from Johns Hopkins University and Vanderbilt University by 2023 or 2024, provided it is able to "continue to secure sufficient capital to complete the work." Its IPO became effective in February 2020 and was extended. In May 2021, the company projected a target of $18.4MM from the Reg A Tier 2 offering. Related release here. The company has garnered nondilutive federal and state SBIR-STTR grants. At midyear 2021, the company estimated its then-current capital resources seemed ample to support its work as far as EOY calendar 2022. It also said it had been working with advisor Raymond James to find VC and-or strategic partner(s). VNC thus far finds no announcement of securing such a partnership. Virtuoso's team of clinical and engineering experts includes Robert J. Webster, III, PhD, Co-Founder and President, who developed the technology in collaboration with Duke Herrell MD, a urological surgeon and Virtuoso's chief medical officer. Other founders include COO Richard Hendrick PhD; and, Mark Pickerell, CAO and general counsel. Drs. Webster and Herrell, along with others, co-founded the Vanderbilt Institute for Surgery and Engineering (VISE). Mark Pickrell serves as chief administrative officer and general counsel of Virtuoso. Webster is a professor of mechanical and electrical engineering in the VU School of Engineering. The Virtuoso newspage here. All filings to-date here.
► AMY HEDRICK, co-founder and CEO of Cleanbox Technology Inc. in Nashville, filed to raise $1.5MM. The smart-tech "hospital-grade" hygiene company offers UVC-LED surface decontamination for frequently used products. The total of the targets on its five SEC filings 2019-2021 was $4.3MM. Hedrick's take on the relevance of Cleanbox in extended-reality (XR) settings in which multi-user devices are used appears in this article. Hedrick's LinkedIn is here.
► NASHVILLE-based Dennis Dean is CFO of AirSculpt Technologies Inc. of Miami, which recently began trading on NasdaqGM ("AIRS"). The company provides proprietary tech-assisted body-contouring services. With HQ in Miami Beach, the company has a market cap of about $670.5MM. It began trading Oct. 29 at $16. Morgan Stanley, Piper Sandler & Co. and SVB Leerink LLC were lead book-running managers, with Raymond James as co-manager. SEC here.
► RURAL: KNOXVILLE-based PYA P.C., a major accounting firm and a healthcare consulting provider with a total six regional offices, launched its Center for Rural Healthcare Advancement, release here. PYA is an umbrella for several affiliates, including PYA Waltman Capital LLC, an RIA.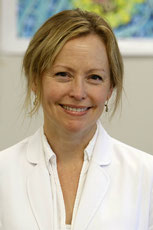 Richards
► LABS - Chattanooga: Six months ago, two research scientists and former science instructors associated with the Baylor School's Esoteric and Molecular Laboratory launched startup Athena Esoterix LLC, a business built around an independent lab in advanced molecular detection and microbial testing -- with initial emphasis on COVID19 testing and related services for the Baylor community and beyond. The company has no plans to expand its lab operations beyond its Chattanooga lab. The principals are, however, discussing with advisors and exploring the timing of a possible outside-capital raise. Athena Co-Founders: Elizabeth Forrester PhD and Dawn Richards PhD. Offerings include same-day RT-PCR test results available for ordering via a group of local pharmacies. The company initially resided at the Tennessee Aquarium Conservation Institute, from which it will soon relocate to the new Riverfront Medical Center, with plans to hire additional staff, as reported by the Times Free Press here. Its lawyers have included attorneys with Evans Harrison Hackett.
► MEMPHIS-based Triad Life Sciences Inc. -- having raised AusD25MM (USD17.8MM) last summer -- is in the process of bringing to market its "FDA-cleared technology platform engineered to address unmet clinical needs in treating complex surgical wounds, chronic stalled wounds, and burns. Triad's proprietary, patent-pending technology provides innovative treatment solutions derived from a naturally occurring extracellular matrix (ECM) material. The Company's InnovaMatrix™ Advanced Care Placental ECM offers a unique, unparalleled solution to challenges with using human cell and tissue products while also providing the reliability, reproducibility, and safety profile of a medical device." Total capital-in is at least $23MM, and it's still aiming for an ASX listing. Release on the capraise here. Triad SEC filings. Crunchbase.
► IVX HEALTH, a growth-stage Nashville-based national operator of outpatient infusion and injection centers, announced completion of a $100MM Series F minority investment from Great Hill Partners. CEO: Doug Ghertner. IVX existing investors included Linden Structured Capital, McKesson Ventures, Health Velocity Capital, and Nueterra Capital. IVX emphasizes support of patients with complex chronic conditions, including multiple sclerosis, Crohn's disease, and rheumatoid arthritis, among others. $3MM commissions for the transaction went to Evercore Group. Press release here. IVX has raised more than $136MM, to date.
► See previous editions of Venture Notes here ... and all stories in reverse-chron order here. VNC
---
last edited 8 December 2021 1425 CT
Related Articles