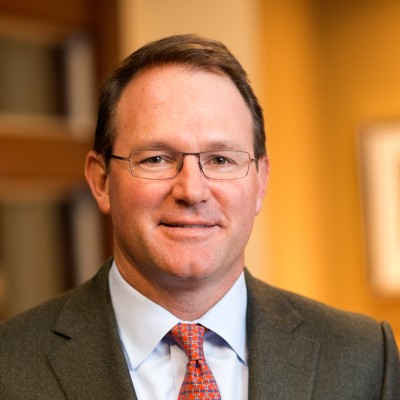 Petra's Rob Smith
FRONTIER Capital (N.C.) and Petra Capital Partners (Nashville) recently announced collaborating on funding geospatial/data-oriented PlanetRisk, which recently acquired Northern Virginia-based Analytic Strategies, which augments the buyer's data/tech product suite with a vital operational services component and broadens opportunities for contracts with government customers in intelligence, defense and other sectors. The VCs provided about $30MM in debt and equity capital, said Frontier Partner Andrew Lindner, adding that further PlanetRisk buys are likely, with deals in the $10MM-$50MM range. Frontier has the largest single stake in the company, but not sole control. Petra Capital Partner Rob Smith will be joining the PlanetRisk board. Petra has raised about $450MM through three funds since its inception. Both Lindner and Smith said their firms seem likely to do one or two transactions in Nashville in 2017. Petra has exited 14 companies and has 12 portfolio companies in its current Fund III and four still active in Fund II. It exited MyCroft (2007 vintage) in 2015. Smith said Petra is likely to go back to the market for a IVth Fund in the next 12 to 24 months. Sherrard represented Petra in the PlanetRisk deal, while Womble Carlyle represented Frontier.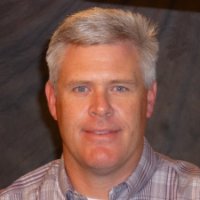 Brian Elrod
CHATTANOOGA-based Text Request, with a SaaS/Cloud offering that lets businesses text via their existing phone systems, is breakeven or better and "definitely" giving thought to its eventual (first) outside capital raise, said Co-founder Brian Elrod, who said he's ready to grow market share, notwithstanding a few competitors, including Seattle-based Zipwhip. Elrod and four co-founders have invested north of $300K and, while no target has been set for a raise, they company is likely to go straight to a Series A to support digital marketing, Elrod said. In addition to financial advisor Ben Brown, the company is supported by attorneys with Miller & Martin and banks with SunTrust.
► CEADVISORY Inc., a startup in Nashville by CEO Gabriel Smith and President Eric Busby, filed on a $100K raise, to help fund their company which offers "a peer-review software platform that promotes instructional meritocracy in mandated Continuing Education, allowing professional associations to better serve their membership while monetizing the largely undisturbed $10 Billion Continuing Professional Education (CPE) market." CEAdvisory here.
► MDSAVE, the Nashville company backed by Former U.S. Senate Majority Leader Bill Frist, filed Aug. 10 for a $4.9MM capital raise. This came not long after MDSave announced a strategic investment of undisclosed magnitude by Cambia Health Solutions.
► PHAROS Capital (Dallas, Nashville) acquired control of FasPsych, a telepsychiatry services provider based in Scottsdale, on undisclosed terms. FasPsych's site says it does about 11K televisits per month and has 40 psychiatrists and pyschiatric nurse practitioners. Bass, Berry & Sims was legal counsel to Pharos and BDO was the VC's financial consultant. Pharos release.
VANDERBILT University School of Medicine recently inducted its first group of three students into its Medical Innovators Development Program. The MIDP is a 4-year M.D. program tailored for candidates with Engineering or Applied Sciences Ph.D.'s, and designed to introduce the students to "the dynamic culture of innovation, entrepreneurship, technology transfer and commercialization across Vanderbilt University Medical Center, Vanderbilt University and Nashville, and will help them network with key leaders in these areas," said VU. Those who complete the program are thought likely to create and help commercialize "solutions in imaging, informatics and system design and medical technology." Feeling lucky? The applications process is rigorous and you have til Oct. 15, 2016, to complete your application for the 2017 cohort. VNC


.
---