Today: Randy Boyd | Charlie Martin | Darrell Freeman | Stuart McWhorter | Mick Murray | Denenberg - Sable | Drew Livingston | Scott Hawley | Bill Brown | Alisha Novin | Aaron Vick | Michael Burcham | Willis Johnson
---
Randy Boyd
RANDY BOYD, the former entrepreneur, GOP gubernatorial candidate, State ECD commmissioner and advisor to former-Gov. Bill Haslam, and now-University of Tennessee System president, sold his Knoxville-based Radio Systems Corporation, the pet-durables health and safety products company he founded in 1991, to NYC-based global PE Clayton, Dubilier & Rice, on undisclosed terms following an auction process. Release here. CDR Advisors included Debevoise & Plimpton, UBS Investment Bank, BMO Capital Markets, BNP Paribas Securities Corp., and Fifth Third. Waller Lansden Dortch & Davis advised Radio Systems.CDR release here. VNC's previous Randy Boyd coverage here.
Charlie Martin
NASHVILLE serial entrepreneur, healthcare operator and venture capitalist Charlie Martin of Martin Ventures is backing what might figuratively be called an initial $2MM pot out of which outright grants are to be directly awarded by individual participating donors who are acting under the banner of CaringFor615.com. Both small businesses and nonprofit organizations are invited to consider applying. VNC research shows initial response by applicants has been strong. Martin and other donors who join the cause are aiming to help business owners counter the damage of the COVID19 pandemic by supporting "small businesses whose services have been tremendously impacted by COVID-19." After each application is vetted, approved applicants are to quickly receive "up to" $50K each, no strings attached. The grant-application process naturally calls for extensive details about each business applying, including the most recent business tax return; and, one question in the application suggests that some priority is accorded businesses in Davidson, Williamson, Cheatham, Dickson, Maury, Montgomery, Robertson, Rutherford, Sumner, or Wilson counties. No deadline has yet been stated on the new program's website. Caringfor615 LLC was registered with the state of Tennessee on May 1. Martin, 76, helped launch General Care Corp., was president of HCA spinoff HealthTrust and built OrNda Healthcare and Vanguard Health Systems. (Most companies meeting eligibility criteria for grants under the Caringfor615 umbrella would not typically be candidates for venture capital investment.) VNC's earlier Charlie Martin coverage here.
Darrell Freeman
DARRELL FREEMAN, Nashville serial entrepreneur, investor, philanthropist and civic leader, confirmed he recently upped his stake in Springfield-based S3 Recycling Solutions to a majority interest. S3 CEO: Rod McDaniel. Other investors include John Hopfensperger, the latter the founder and CEO of CMK Properties. In 2016, McDaniel and others acquired S3 from founder and previous owner Debbie Gordon, who had previously owned of Snappy Auctions, which created former eBay drop-off franchisor Snappy Auctions and other businesses. Previous Darrell Freeman coverage here.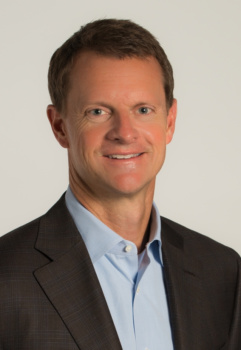 Stuart McWhorter
STUART MCWHORTER, the VC and, for the past couple years, go-to team member in the campaign and Cabinet of now-Gov. Bill Lee, is departing his role leading the Unified Command Group that is working to flatten the COVID curve in Tennessee, for a senior advisory role at Clemson University. McWhorter is a co-founder of Nashville VC Clayton Associates, and a former CEO of the Nashville Entrepreneur Center. VNC reported in 2017 on Clemson alumnus McWhorter's strategic ties to that institution. Read the update here.
Mick Murray
HEALTH VELOCITY CAPITAL (Chicago and Brentwood) announced adding advisory board member Michael 'Mick' Murray, who recently retired as SVP-CFO of Blue Shield of California. He earlier served in exec roles with units of Hitachi, Sun Microsystems, and PwC. Bay Area-based Murray earned master's and bachelor's degrees at University College, Dublin, Ireland. Related release here. Previous VNC coverage here.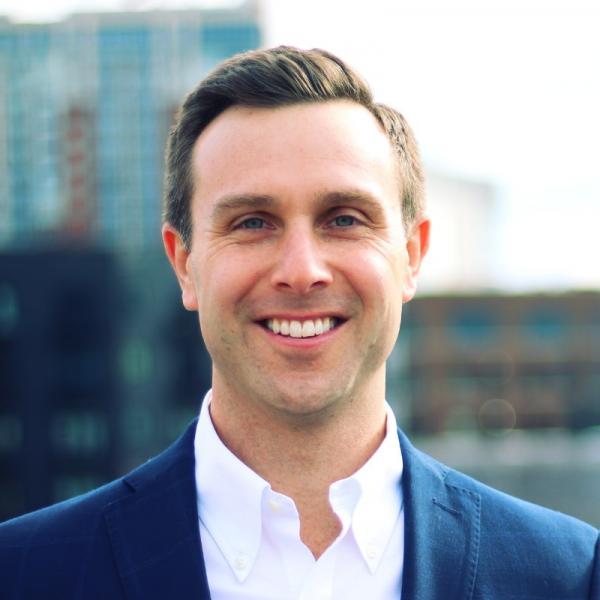 Jason Denenberg
JASON DENENBERG, founder of 5-year-old NourishWise, folded his startup cards in late 2019 and is now Nashville-based chief investment officer of Sable Investments LLC, a private family office, according to his LinkedIn. Denenberg says in his profile, in part, "Sable focuses on yield producing investments, real estate and venture investments primarily located in the U.S. The firm is flexible and can participate alongside other equity/credit investors." VNC research indicates the family office was created in Mississippi in 2017 by J.L. Holloway of Ridgeland, Miss. In 2018, Holloway sold Madison, Miss.-based Tenax Aerospace, which leases aircraft to the U.S. government. Sable VP Shelbie Yates, now based in Nashville, was previously employed at Tenax, in the office of then-Chairman Holloway, while she pursued her MBA. (Holloway sold Tenax to Connecticut-based NTC Group, which is led by Former U.S. Ambassador to Ireland Tom Foley. In 2002, Tenax was formed by Holloway as Tenax LLC, an investment firm, but subsequently became Tenax Aerospace. Prior to forming Tenax, Holloway had for decades led offshore equipment manufacturer Friede Goldman Offshore). More on Holloway, here. VNC's previous Denenberg coverage.
Drew Livingston
DREW LIVINGSON, the former CEO of Doxy.me Telemedicine who was recently appointed chief Innovation Officer of Harrow Health (HROW:$111MMcap), is cofounder of Visionology, a Harrow sub. Livingston's LinkedIn. More about Harrow here.
Scott Hawley PhD
SCOTT HAWLEY PhD, a Belmont University physics professor, was selected for the tech incubator operated within custom-software house Art+Logic (Pasadena), to advance Vibrary, an open-source AI tool helping users classify musical sounds by attributes. Art+Logic said in a release, "Vibrary uses machine learning to analyze short samples and loops. Its design makes it easy for producers, composers, and musicians to train their own models and classify sounds by sound, genre, feel or other characteristics, defined by users' needs and preferences." The solution enables categorizing sound spectragrams via algorithmic classification. After years of research and experimentation, Hawley took his project, then dubbed "Panotti," into Nashville's ASPIRE Research Co-op, a network dedicated to audio innovation. In October 2019, Hawley and the Art+Logic team presented Vibrary during an annual meeting of the Audio Engineering Society, in New York City. Hawley's LinkedIn here.

Bill Brown
BILL BROWN, who took the reins of early-growth healthcare clinical documentation and workflow solutions player Entrada Inc. and led its 2017 sale to a NexGen unit for about $34MM cash, told VNC that since departing NexGen in 2018 he has resumed his fulltime consulting practice -- A2B Advisors LLC -- and has refined his sector-agnostic "playbook" for ramping growth for clients at any stage. Though a former operator, he said he and his current clients are placing a premium on sales, marketing and product development. In addition to supporting independent companies, Brown said he's relishes opportunities to accelerate VC/PE portfolio companies that are candidates for liquidity events down the road. He notes that during his eight years at the Entrada helm, its sales rose from about $10K per month to north of $13MM per year. Earlier, he was CEO of Franklin-based PriCare Inc., a physician practice management company. Now 56, Brown said his career began with five years with PwC, after he earned his bachelor's and his CPA. His LinkedIn. Brown and his wife reside in Davidson County and have two daughters. Previous VNC Entrada coverage.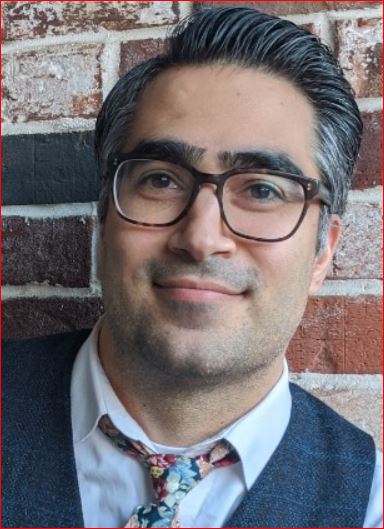 Alisha Novin
ALISHAH NOVIN has joined fintech Celero Commerce as director of engineering, after nearly a decade as part of HPA, the startup formed by his late brother, entrepreneur Sal Novin. HPA sold in 2012 to Trizetto, which itself sold in 2014 to Cognizant. Celero, which has proven somewhat acquisitive, is led by CEO Kevin Jones.
Aaron Vick
CICAYDA, the Nashville company that provides cloud-based eDiscovery technology and services that support litigation work, announced that former CEO Billy Hyatt has been mobilized for duty with the U.S. Army Reserve, and his duties will be picked-up by now-CEO Aaron Vick, the company's former chief strategy officer. The 8-year-old company's CFO/COO is Glenn Hopper. Our earlier Cicayda coverage is here.
Michael Burcham
MICHAEL BURCHAM, the founder and former CEO of Narus Health, recently became an operating partner of Shore Capital Partners (Chicago, Nashville). Burcham is a member of the board of the Nashville Entrepreneur Center, of which he was founding CEO. He is a professor of the practice of management and advisor to the Center for Entrepreneurship in the Owen Graduate School of Management, Vanderbilt University. He also remains a Special Investment Partner at Galen Partners (Boston), according to the Galen website earlier today. The Narus website "team" page does not currently identify a chief executive for Narus. Doug Edwards' LinkedIn profile shows him as the company's chief administrative and human resources executive. Edwards' earlier experience includes eight years with Video Gaming Technologies (VGT), previously owned by its founder Jon Yarbrough. Previous Burcham coverage.
Willis Johnson
WILLIS JOHNSON, creator of recently shuttered Takl Inc., the Brentwood-based marketplace platform for enlisting on-demand home chore workers, shows no sign of having second thoughts about the suspension of operations the company executed in mid-March, as the scope of COVID19 impact became clear. The company, which at one point had targeted more than 80 U.S. markets, has laid-off and/or idled its workforce, which has been been reported by some media as being as high as 130 FTE or more. (There's no Takl notice among recent TN WARN workforce reduction filings, but not every workforce reduction requires such filings.) Takl's cofounders included Chairman Willis Johnson, COO Steve McCollum, and former TAKL CFO Steve Cohan (also a director of Copart). Johnson has been Takl's primary backer since its inception. Tennessee State Sen. Jack Johnson, who is leader of the Republican caucus in the State Senate, served five years as VP for Takl public affairs. Ken Williams, a Warner Music Group veteran, was Takl's most recent CFO, according to LinkedIn. Takl's Johnson is also cofounder and current chairman of Copart Inc. (Nasdaq:CPRT), which salvages and auctions vehicles. On May 7, CPRT was trading at about $82, down from its 52-week high of about $104. Johnson's recent Forms 4/5 are here. In November 2019, his net worth was pegged at $1.9BN. In addition to backing Takl, Johnson has since 2010 been associated with Tennessee residential real estate aquisitions totaling at least $33MM. Johnson's son-in-law, Jay Adair, is Copart's CEO. Johnson was born in Oklahoma, but grew up in Arkansas. While serving as a U.S. Army infantryman in Vietnam in April 1967, Johnson was wounded in action and was awarded the Purple Heart. Johnson formed Copart in 1982. It IPO'd in 1994. Takl's seemingly growing ranks of competitors have included Zaarly, Gigsmart, Handy (ANGI), JiffyOnDemand, Thumbtack, TaskRabbit, HomeAdvisor and others. VNC research suggests the home-services category is competitive, capital-intensive and, despite transaction automation, inevitably more relationship-intensive than might be assumed. VNC
---
. last edited 14 May 2020 1052
Related Articles