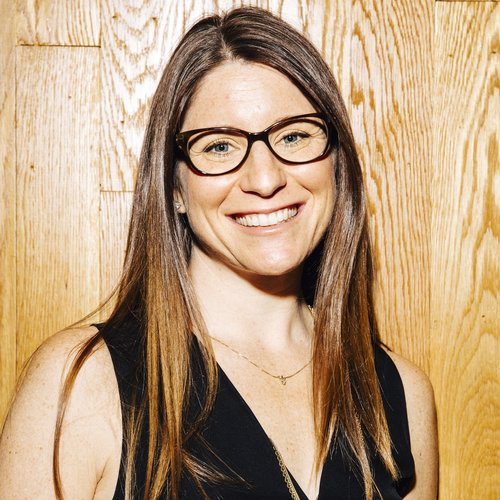 JULIE SAMUELS JD is 2.5 years into her job as executive director of TECH:NYC and 13 years out of Vanderbilt University Law School.
Samuels works to build relationships between the New York City tech community and city and state governments and policymakers, in order to ensure the City's "pre-eminence in the global innovation economy," according to her profile online.
In a recent interview, Samuels told Venture Nashville that while she's understands that some folks complain there's too much hype and 'fetishization' around startups and entrepreneurship (e.g., here and here), she thinks "living in a culture that celebrates entrepreneurship is a good thing," given the powerful role that startups -- particularly those that don't fail -- play in creating net-new jobs.
Samuels credited entrepreneur, VC and author Steve Case's #RiseOfTheRest push for having helped put the spotlight on noncoastal entrepreneurial communities; and, for having helped increase investor awareness that startups are an interesting class of investment vehicles. Nashville, Memphis and Chattanooga have all participated in Case's #RiseOfTheRest campaign.
Steve Case
Notably, in a 2016 interview with Venture Nashville, Steve Case listed Nashville's assets, but also said he sensed the city can become "better still," if more stakeholders come onto the playing field from the sidelines. That story's here.
Also, during a 2014 visit here, Case warned Nashville about becoming complacent about its role in the U.S. healthcare services industry, which can be disrupted in a way analogous to Detroit and the automotive sector. Two years later, related themes were also embedded in a 2016 Brookings Institution report on the possibility of Nashville working to achieve HealthIT leadership -- and the continuing risk of preemption of that role by other cities.
Having spent several years at Vanderbilt and having visited Nashville several times since then, Samuels cited Nashville's quality of life as a major advantage, with robust entertainment and restaurant scenes among its features.
While not claiming to know the Nashville ecosystem in great detail, she also said she believes that if Nashville achieves and maintains sufficient masses of techies, advisors and subject area experts, companies and investors can make Nashville-based deals work.
She emphasized that it is essential that Nashville stakeholders identify, locate and track individuals and companies that have the talent that Nashville needs, while simultaneously growing future talent through training and education.
Perhaps equally important, Nashville should be prepared to tell the stories of future local "big exits" and to encourage the "rinse-and-repeat" behavior of successful entrepreneurs who have successful exits and then reinvest some of their wealth back into the city's startup sector.

In Samuels' view, the benefits of a favorable entrepreneurship climate are broad.
Noting that she wouldn't want to simply "paint a rosy picture," she also believes it is good that beyond the business context, it is increasingly common in our society for organizations to "put a premium culturally on 'thinking outside the box'" in the political arena, the public sector, and in philanthropy.
While Samuels said she believes investment capital is "pretty liquid by historical standards" and "the best and smartest ideas and investments will inevitably bubble to the top," it remains to be seen whether or not entrepreneurial opportunities and resources become sufficiently spread among "all kinds of good ideas," across geographic regions and communities.
Diversifying the startup sector is also imperative, she said. "We need to do better as a nation in making it easier for all kinds of people to be entrepreneurs," regardless of gender, race, economic background, location or other distinctions.
With such aims in mind, she said, the nation should work to create awareness among successive generations of Americans that creating and growing a company is something they should seriously consider preparing for and doing.
Among other wildcards: Regulation. Five years ago, she said, there was somewhat more of a "Wild West" mentality in many quarters regarding important and possibly disruptive technologies. Citing the example of blockchain and distributed ledger technology, she said such technologies could prove capable of transforming society and the human experience, and emerging businesses and applications have been given considerable room to test their way toward markets.
The TECH:NYC Policy Page makes clear the breadth of the organization's public policy and engagement work -- with issue-briefs posted on the EU's GDPR regime, homesharing, immigration and H1B visas, DACA and more. For its part, Nashville has in the past few years dealt with sometimes vitriolic debate focused on regulation of such businesses as Airbnb, cable/broadband carriers, Bird scooters and more.
More recently, she said, "this has changed for good and for bad... None of this stuff is happening under the radar. The regulators are paying attention, way earlier. The competitors -- particularly the entrenched competitors -- are paying attention way earlier," she emphasized.
Now that regulators are watching innovation more closely, entrepreneurs no longer have the luxury of not thinking until "later" about regulatory risks and requirements. "Very few entrepreneurs think about this in a timely way," she added.
Moreover, said Samuels, "the things that I think need to be disrupted the most are in highly regulated spaces" where the hardest problems often reside. "The easy problems have been solved."
Thus, she said, entrepreneurs' and advisors' abilities to engage with regulators and communicate with policymakers at ever level will increasingly make the difference between startup failure and success.
Prior to taking the TECH:NYC helm, Samuels was executive director of Engine Advocacy and Research Foundation (San Francisco) and remains Engine's board president. Earlier still, she was with Electronic Frontier Foundation, as Mark Cuban Chair to Eliminate Stupid Patents, according to her LinkedIn.
The TECH:NYC and Engine organizations together afford her access to dozens of board, advisors and staff who are dedicated to tech policy and related issue-domains.
Samuels earned her VU Law degree in 2005 and earned her bachelor's in journalism at the University of Illinois at Urbana-Champaign, in 2000. Her early career included law firms, news and media organizations, and an extended internship during her undergraduate years within the National Center for Supercomputing Applications.
Samuels is married to Josh Mendelsohn, an early stage venture investor and founder and managing partner of Hangar, an NYC-based startup studio that creates companies operating in federal, state, and local government sectors. Mendelsohn is also founder and a director of Engine.
They and their two sons live in Upper West Central Park, Manhattan. VNC
. last edited 0740 CT 15 Aug 2018
---