TNInvestco - Bill Frist - Accolade - eClinic - Clayton Associates
Pharos Capital - Infusense - Celgentek and more.
TNINVESTCO -- Responding to a VNC request, Tennessean Business Reporter Jamie McGee confirmed today that she's producing a package of stories that "examines the $200 million TNInvestco program -- its genesis, its structure and its ramifications for future investment programs in Tennessee. The piece is scheduled to run the first week of January."
FORMER U.S. Sen. Bill Frist has NOT formed a VC firm with fellow Cressey Co. partner Bryan Cressey, as originally asserted in error in a FORTUNE column. Meanwhile, earlier this month Frist was associated with a filing by Accolade Inc., reporting raising nearly $39MM of the $53.6MM that the health, wellness and fitness company seeks. Earlier this year, he showed in filings for Teladoc and MDSave, among his seemingly myriad personal and professional healthcare interests.
E-CLINIC Healthcare in Brentwood is apparently getting some help from the Clayton Associates ecosystem, judging by its $800K SEC filing, against a $1.3MM target. CEO Andy Patton (UT 2001, VU Owen GSM 2010) sure touched all the right bases on his way up, having had gigs with Clayton, Avondale, Mountain Group, NuSirt - plus a product development directorship at MedSolutions.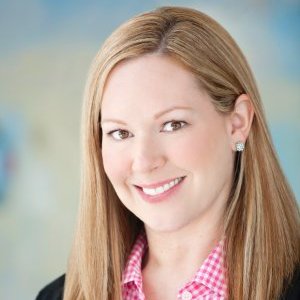 Scripps' Vikki Neil
SCRIPPS Lifestyle Studios is the new Scripps Interactive division that'll produce content for all formats for Scripps Units and partner advertisers and sponsors. Vikki Neil will lead the new unit.

MCCLELLAN Foundation Chief Investment Officer Thomas Lowe in Chattanooga is associated with this month's filing on a $25MM raise for NXTHERA Inc., a Delaware-chartered company based in Minnesota. The company addresses endourological conditions.

PHYSICAL and occupational therapy consolidator MOTION PT Group, backed by Dallas/Nashville-based Pharos Capital, announced three New York State buys.
CELGENTEK Innovations Corp., the Memphis HQ of an Ireland-anchored company, is making orthopedic devices and has raised $2MM, it reported a couple days ago.
AGH Therapeutics in Memphis says it raised $600K toward a $3MM target. CEO Matthew Gonda, Ph.D., says on his LinkedIn that AGH is a "development-stage biopharmaceutical company with unique cell-penetrating peptides providing a revolutionary approach to treating inflammation, the cause of many devastating diseases." Note: in 2017, AGH merged with survivor Amytrx Therapeutics.
INFUSENSE President Edward Chaum filed a report on raising $600K this month for the Memphis-based company. Chaum is founder and chief medical officer, according to his LinkedIn, which says the company developed an innovative biosensor and platform technology for the measurement of certain drug levels in the blood, a result of collaborations at University of Memphis and Oak Ridge NL. Infusense seeks to achieve "adoption of the company's disruptive Precision Anesthesia biosensor technology and to demonstrate a compelling pharmaco-economic model in the ICU, ASC, and managed health care."
IRONGAMING in Chattanooga CEO Cory Allison told us in November she was still doing the paperwork on commitments made during her latest round. Here's a recent filing to prove it. It's an interactive gaming platform for XBox/PC tournament enthusiasts, as sister-pub Venture Tennessee reported in November. VNC



---