Update: Nov. 19, 2014 11:15 a.m. - Emdeon announced it has acquired Change|Healthcare for $135MM+. Our October 2011 item is below.-Ed.
CHANGE|HEALTHCARE, which provides consumers timely online personalized information about pricing of healthcare services and alerts on where to save money, is among the first six investments of the San Diego-based West Health Investment Fund, according to a release from the Fund today. The new $100 million fund is focused entirely on making healthcare more affordable, and was founded by Gary and Mary West, said the release. Change|Healthcare President Doug Ghertner was quoted in the release expressing appreciation for the new investment of undisclosed amount and high regard for the new fund's mission. Change|Healthcare CEO Howard McLure declined comment for this article. The company's recent SEC filing signaled an $8MM raise underway, with Solidus executives Townes Duncan and Vic Gatto named in the filing.
SHAREABLE INK, the startup funded by Tennessee Angel Fund, the Martin Companies and others, asserts it has now won "more market share than the top three anesthesia [electronic health record] vendors combined..." and did that "within two years after market introduction - in an industry filled with long-standing incumbents," according to a spokeswoman yesterday. The tipping-point? Shareable Ink signed Sheridan Healthcare, described as the nation's largest provider of anesthesia services. As previously reported by VNC, Shareable Ink founder and CEO Steve Hau plans to double the workforce of his Nashville-based company to about 40 by the end of 2012; and, although he has not yet revealed details, he plans to collaborate with like-minded Nashvillians to increase recruitment of top-notch engineers, with an eye toward the long haul.

Shmerling
XMi High Growth Development Fund has invested $275,000 in Criterion Holdings, a security-technology play led by Florida-based CEO Robert Buchanan, Buchanan confirmed this morning. A regional manager staffs the company's office here, now. Criterion will be acquisitive of other firms in the security and assessment sector, said Buchanan. Its primary initial holding, Criterion Security Group, has a jazzy new website, portraying its risk assessment, security staffing and related services. The Criterion Holdings entity filing with the state was submitted by Trippe Fried, founder of In House Legal, based here. Buchanan confirmed that he was involved in a previous security-related venture with XMi Managing Partner Mike Shmerling.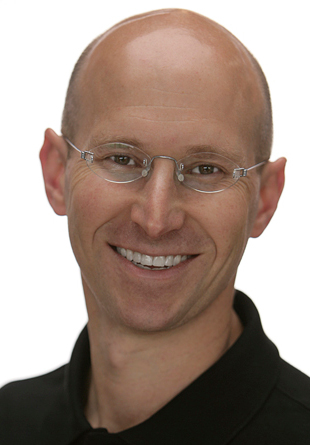 Satz
TNInvestco Tennessee Community Venture Fund still won't say what breed of cat is its portfolio company previously known as Vyd.IO, and now apparently rechristened StreamWeaver. Fund co-founder Eric Satz declined comment, saying the company remains in stealth mode. As previously reported here, TCVF has reported investing at least $2.1 million in the company. One wag suggested StreamWeaver is intended to support streaming audio to the Cloud. We have no idea. VNC