WISEWEAR, the health, safety and security wearable technologies brainchild of a Vanderbilt University biomedical engineering alumnus, plans to establish a Nashville office and has a $10MM Series A effort underway.
WiseWear Founder/CEO Gerald "Jerry" Wilmink confirmed those facts for Venture Nashville during his visit here, last week.
Wilmink is no stranger to Nashville. He spent 1998-2007 pursuing bachelor's, master's and doctorate within the Vanderbilt School of Engineering (VUSE).
He told Venture Nashville his San Antonio-based company is "very serious" about deepening its Nashville ties. His cellphone still carries the 615 Nashville area code, he added with a touch of humor.
The company is a boutique engineering and design firm, performing every function needed to deliver Internet of Things (IoT) products for consumer, military and medical applications.
Wilmink expressed great enthusiasm for the future IoT, acknowledging that some drag remains with respect to such variables as quality and standardization of data, the need to customize many sensors, and costs associated with "always being connected."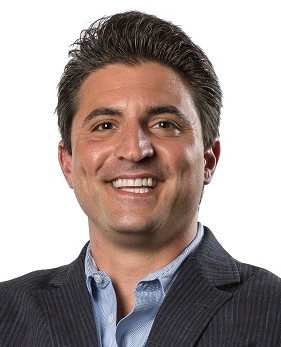 Jerry Wilmink PhD
The company has 9 FTE staff and has previously raised $6MM in outside capital, said the CEO. More on its methodology, infrastructure, team and location in the San Antonio medical district, here.
Its armamentarium includes concept design, PoC/Prototype creation, hardware engineering, software development, global certifications, manufacturing consulting and supply chain support and technical support for manufactured goods.
"We are rapidly growing our medical device product offerings and would love to work with talented Vanderbilt Healthcare innovators/community for testing and commercialization," said the 37-year-old native of Cleveland, Ohio.
WiseWear says it's developing a family of consumer healthcare products and medical devices to help individuals lead "happy, healthy, safe and productive lives."
Its offerings can track wearer data in both fitness and workplace settings, and allow wearers who feel they are in danger to quietly alert their pre-set contacts and responders.
On WiseWear's webpage for potential investors, WiseWear notes its interest in Home Health, Family Safety, Industrial Safety, Sports Fitness and Pet Safety.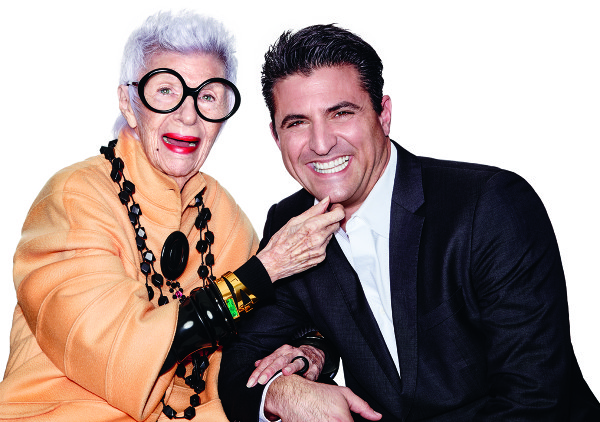 Apfel and Wilmink
Though WiseWear is not a one-industry play, the startup has been particularly successful in gaining awareness from within the Fashion industry and related media circles.
Some of that notice has been generated by the company's association with iconic NYC fashionist Iris Apfel, who is a celebrity representative of the company.
Wilmink said he believes the company stands-out because of its overall vision and its patented antenna technology, which allows alerts or metrics to be transmitted through metallic material, obviating the need to limit product designs to plastics or other non-metallic materials.
The founder said that that the fact that WiseWear's key technology -- "the nerd nugget" -- can be fully integrated within metallic jewelry results in more pleasing designs and supports the company's view that it is the first "to really fuse fashion and technology" since humankind began wearing jewelry, a debut he pegged at 70,000 years ago.
WiseWear products incorporate a full metallic bracelet body that doubles as an antenna and transmits via bluetooth. Its microcomponents integrate with sensors for activity tracking, a haptic motor inside creates vibrations that discreetly signal wearers in recognizable patterns and a lithium polymer battery provides power.
WiseWear currently features connectivity to iOS or Android devices, though Wilmink confirmed the company is also advancing products that are cellular-independent.
Though Wilmink is working hard to establish the independent WiseWear brand, he is also in discussions with high-end and mass-market retailers about white-labeling. A parallel line of Men's accessories is also planned.
Wilmink said that, apart from Fashion, one of his current product-development efforts is a medical device he believes is a strong contender for FDA 510(k) clearance or exemption, and for which he is actively scouting for a strategic partner for commercialization. He is also pursuing an NSF Phase II SBIR grant.
In addition to those markets, Wilmink told VNC the company has strong relationships with some federal agencies and is materially engaged with a consortium known as AFFOA -- Advanced Functional Fabrics of America. AFFOA operates from the MIT campus.
Some of WiseWear's smart garments and smart apparel could support remote biosensing, including monitoring of the biologic and physiological status of military personnel and others, the CEO ackowledged.
Wilmink is advised by Wilson Sonsini lawyers and by Austin-based patent attorney Barrett Spraggins, who also holds a Vanderbilt Engineering degree.
Asked about competitors, Wilmink said he believes WiseWear's technology affords it a singular position in in the tech-embedded fashion accessories space. In the personal-safety space, he identified Denver-based Revolar among entrants.
VNC research found that, as often happens in Health and Security sectors, both WiseWear and Revolar were created by entrepreneurs who experienced what some call 'never-again' moments.
In his case, Wilmink said he began thinking about how tech solutions might have helped avert his grandfather's death in the wake of taking a hard fall. Similarly, Revolar's website says its two co-founders were respectively prompted to action by a sibling being assaulted and a family member being kidnapped.
After his grandfather's death, while working in a U.S. Air Force research facility in San Antonio, Wilmink created a hearing-aid device ("WiseAid") with sensors that detected changes in gait, balance and hydration, and then signaled that the wearer could be at risk of falling. That solution was a precursor to WiseWear.
On April 4, Wilmink delivered the annual Chambers Family Entrepreneurial Lecture at VUSE (video here). While at Vanderbilt, he was also interviewed by VU Chancellor Nick Zeppos for "The Zeppos Report" podcast, here. He's due back at Vanderbilt later this month.
Wilmink also carries an MBA from the McCombs School of Business at the University of Texas. His Linkedin is here. VNC


.
---