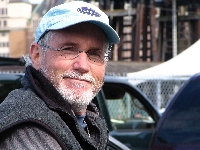 Venture Nashville has confirmed that a Nashville entrepreneur has secured a license to create a World Trade Center in Middle Tennessee.
Robert Thompson said his application to join the global World Trade Centers Association was approved earlier today by the WTCA board of directors, during their meeting in New York City.
The news reflects Thompson's continuing efforts to expand the international reach of Franklin-based CenTradeX Inc., a global trade-data provider.
Thompson said the newly licensed WTCA franchise for Middle Tennessee has not yet been named, and no decisions have been made regarding the center's future facilities, services and industry focus. He said international trade in healthcare, life sciences and medical services will probably be high priorities, but he's keeping those options open.
Thompson said he paid $200,000 upfront for the license to create a trade center in middle Tennessee. Beginning in 2009, he'll pay WTCA $10,000 each year to maintain the membership.
Accompanying Thompson's application were letters from State Economic & Community Development Commissioner Matt Kisber and Nashville Export Assistance Center Director Dean Peterson. Those letters were made available today to VNC: Kisber expressed support for WTCA awarding a franchise in middle Tennessee; Petersen expressed confidence in Thompson and praised CenTradeX data services.
A third letter from Belmont University Prof. Howard Cochran, who teaches international business and economics, enthusiastically endorsed the project and said he hopes the new center will "bring to Nashville a doorway to the world."
Thompson said this afternoon his WTC-Nashville franchise is now a key part of "our overall assets and long-term growth strategy -- and, it's important to the economy of Middle Tennessee," he added. He noted that when he moved here from California 11 years ago, "there wasn't even a Starbucks." Now, he said, Nashville has many of the elements needed to vault the city to international status, if the pieces can brought together.
Thompson said that only now, having officially secured the franchise, will he begin discussions with potential sources of capital, real-estate development resources and international-marketing expertise. Referring to today's WTCA vote, he declared, "I own the base intellectual 'real estate' -- now, I can talk."
In a career that has, thus far, spanned motion-picture production, teaching filmmaking and other pursuits, Thompson explained he is emboldened in the trade-center project by the success of 9-year-old Alibaba.com. The Chinese trade portal attracts 25 million buyers and sellers to its English and Chinese sites. Fast Company magazine recently ranked Alibaba.com the 8th most innovative company in the world. Alibaba's 2007 IPO was overscribed and attracted $1.5 billion, 2nd only to the Google IPO. Yahoo! is 43 percent owner of Alibaba, and CEO Jack Ma was recently named by Barron's one of the world's top CEOs.
According to 54-year-old Thompson, CenTradeX's artificial-intelligence engine (patent application underway) is better than Alibaba's, and he believes that by leveraging the WTCA network he can create a global rival to the eBay-like search engine. CenTradeX already provides WTCA's 300 franchised trade centers access to its online trade-data system. Becoming a WTCA member strengthens CenTradeX's standing in the global organization, he said.
Tennessee's only active WTCA franchise is the MountainSouth World Trade Center. Contacted this morning before Thompson's news arrived, Andy Burke, the CEO of franchise holder Regional Alliance, said, "the jury is out" regarding the future of the East Tennessee trade center. He explained in an interview that while the franchise secured just two years ago has brought advantages -- such as attracting increased staffing for its Foreign Trade Zone -- the $10,000 investment is due to be reviewed later this year as the group plans its next five-year economic-development budget.
Elsewhere, WTCA franchises licensed for Chattanooga and Memphis have both lain undeveloped for years. In contrast, robust trade centers have long been established in Atlanta, St. Louis and Lexington, Ky.