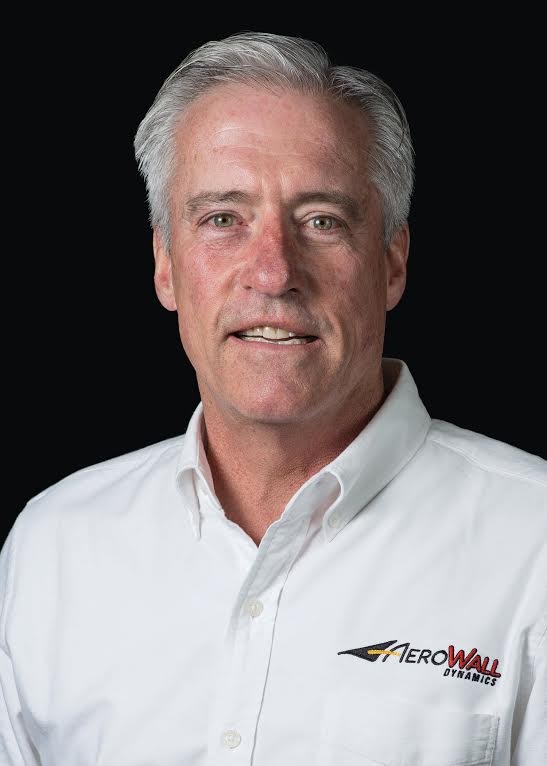 THOUGH it's preparing for a long journey, AeroWALL Dynamics might instead gain enough traction among trucking operators to make the Nashville startup's trip to an exit a very short haul.
AeroWALL Chairman and CEO Gary Ferguson told Venture Nashville there's a $1MM to $1.5MM capital raise now underway for the producer of "active intelligent aerodynamic" equipment for tractor-trailer fleets.
Nearly $500K has been raised toward the current goal, Ferguson confirmed, adding that he aims to bring in more in-state Angels, and will attending this week's LaunchTN 36|86 conference in Nashville with that very much in mind.
Proceeds of the current raise are to go toward product manufacturing, sales and marketing, including digital advertising.
Additional bank-financed debt or equity investment may be sought in future, depending on operating results. Founders and investors have previously invested about $1.5MM in the two-year-old business, said Ferguson.
The first AeroWALL offering is a precision autonomous inflatable device that encloses the gap between cab and trailer, thereby mitigating airflow resistance otherwise generated there. This improves operators' safety and fuel-economy (9% to 10% typical among targeted class), while reducing environmental impact and driver fatigue.
AeroWALL's primary target market is operators of heavy-duty, long-haul Class 8 vehicles. A half-dozen of the nation's top 50 Class 8 trucking operators are headquartered in Tennessee, and that proximity should translate into early marketing advantage. More broadly, Ferguson noted that AeroWALL's Nashville locus gives the company good access to the "two-thirds of the U.S." that lies within a 900-mile radius.
In addition to fuel, wear and other operational savings, operators can generate revenue for themselves and AeroWALL by offering advertising exposure on the AeroWALL's outward-facing panels. Such factors bolster the case for the operator's return on investment in AeroWALL.
The inflated AeroWALL is affixed to truck cabs and extends and retracts as needed, without driver involvement. Its automation system includes GPS-enabled speed tracking and other sensors to optimize air pressure within the device.
Wall/AeroWALL is pursuing a number of patents associated with five products. It has three U.S. provisional patents already on-file and an initial wave of international filings being prepared, said Ferguson.
AeroWALL sales/marketing and contracted manufacturing are to begin by Aug. 1. The company now has six full-time payroll employees and will soon take up residence in a 14,500 sq.ft. office-warehouse facility in the Cool Springs area.
The startup has also signed distributors for 24 territories, spanning 38 states, said Ferguson. Indie operators supporting Memphis-based FedEX Ground are among AeroWALL's highest-priority sales and distribution targets.
Asked about exits, Ferguson said an eventual sale to a strategic consolidator seems most likely, whether that be an OEM tractor manufacturer, distributor or other player. At present, despite robust projected topline revenue and cashflow, an IPO doesn't seem a good fit, he said.
Although the total market for its cab-mounted AeroWALL product is estimated at about 2.1 million U.S. vehicles, Ferguson said the company is initially targeting a segment of just under 250K tractors, a slice that could be worth nearly $1BN per year. Breakeven comes after hitting a sustained 60-or-greater AeroWALL installations per month, he said.
By the middle of the company's fourth year in the market, Ferguson said he projects revenue at a $150MM or greater runrate.
Earnest conversations with suitors seem likely by 2019, by which time the company's traction is likely to be impressive, with the compounding effect of customer fleet replenishment likely to be adding to revenue projections and the company's valuation.
About that same time, he noted, the company would be looking at moving its second product -- AeroLine, for streamlining trailers -- into the market with further projected upside. AeroWALL currently has no plans to out-license or white-label its technologies.
Ferguson holds the largest minority stake in the AeroWALL business. Wall Global was founded in 2014 by Bill R. "Billy" Wall, who now also serves as president and CTO of the AeroWALL unit.
Other individual investors in Wall/AeroWALL include Vice Chairman Charles O. "Charlie" Mann, Ferguson said. In 2007, Mann was among investors who sold a set of Nashville surgical instruments sales-distribution businesses to Symmetry Medical of Warsaw, Ind., according to media reports at the time.
Asked about advisors, Ferguson said while he is also actively exploring options for selecting a major law firm with a Nashville presence, he continues to rely heavily on Indiana-based IP attorney Tracy Crump.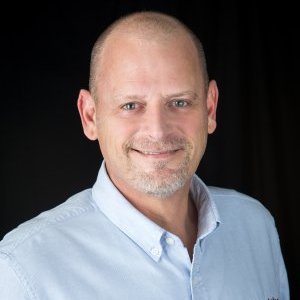 Mike Shelley
Finance and accounting are led by CFO Hans Seezen. Both Crump and Seezen are also directors. Other key staff currently include Manufacturing Operations Director Terry Lampley, Supply Chain Management Director Anthony Tran and VP-Sales Mike Shelley.
Ferguson said the company has signed-on with Tuscaloosa-based Randall-Reilly, an influential transportation-centric data, technology and marketing company.
Though currently showing a placeholder, the new AeroWALL website will go live in deliberate stages, beginning in July, said Ferguson. The site's design and related counsel and services are provided by Tom and Eric Ventress of Ventress Design Works.
An outside advisory board is being recruited with the assistance of Texas-based trucking consultant Rick Black, principal of RBX Management, who will chair AeroWALL's planned seven-person advisory board, as well as serving on the company's board of directors, said the CEO.
Ferguson said that among AeroWall's numerous outside strategic partners and advisors are New York-based MOOG Inc., which designs and manufactures precision motion-control systems for AeroWall in North Carolina and Virginia facilities; and, HEC Worldwide, the Orlando company that engineers and produces inflatable products. The startup also has several strategic partners based in Middle Tennessee.
Ferguson indicated AeroWALL's launch enjoys a tailwind due to increased Federal and state regulations (particularly in California) that are pushing operators more rapidly toward further reductions in emissions (particularly Green House Gases) and fuel consumption.
Ferguson, who holds a PhD and PharmD, previously served with NotifyMD, a call center-based healthcare communications provider, of which he was CEO. He also served as CEO with John Doerr-backed ClearPractice and as chief healthcare strategist for listed TIBCO. His other pursuits are shown on his LinkedIn.
Asked about his having taken the off-ramp from Healthcare technology and device startups, Ferguson said that, having toiled in that heavily regulated sector for quite awhile, when Billy Wall introduced him to the intelligent aerodynamics opportunity that later became AeroWALL, he realized he felt it was time to try something new.
Ferguson added that he came to believe that regulation by the Department of Transportation and the Environmental Protection Agency is more hospitable to innovation than regulation by the Food & Drug Administration.
Innovation within some segments of Healthcare is "just not fun anymore, to tell you the truth," he added. VNC
.
---