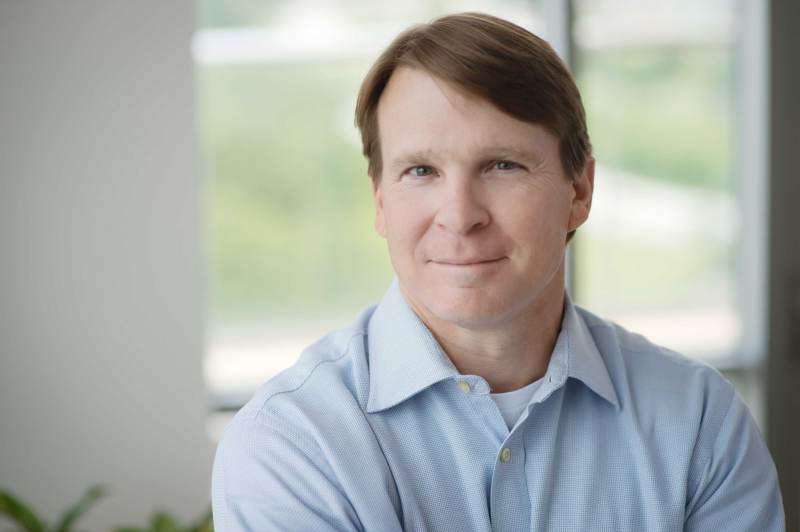 FRONTIER CAPITAL, based in Charlotte, N.C., may invest in "one or two" Tennessee companies via its recently closed Fund IV, and those targets are likely to be based in Nashville or its suburbs, according to Frontier Co-Founder and Managing Partner Richard Maclean.
Maclean said his team views the Nashville market as an important source of high-growth, lower middle market software and tech-enabled business services opportunities for Frontier's deal pipeline.
Music City's venture ecosystem is extraordinarily well organized, with deeper Angel and early-stage investors resources than other Tennessee cities or Charlotte, he said.
Frontier has conversations underway in the Nashville area, but no termsheets currently on the table here, said Maclean. He added that he believes Nashville will relatively soon see some investment from its $390MM Fund IV, which is likely overall to invest in "13 or 14" companies during the next few years.
Frontier Capital's targeted industries include B2B SaaS, Health and Benefits Solutions, Human Capital Management software and services, Managed IT-Infrastructure, and Tech-enabled Services.
Maclean cautioned that Frontier tends to follow early-stage companies for lengthy periods, often stepping-up contacts when the target company has traction, has surpassed $5MM annual revenue and is seriously looking to raise $10MM or more in "expansion" capital.
Frontier's prospective investments are in companies typically serving middle-market or large-enterprise customers, and achieving 20%-plus annual revenue growth, according to its website.
Asked about early-stage valuations, Maclean said that, particularly given the nation is in the sixth year of a Bull market, there are "pockets" of frothy valuations, leading his firm to make only "very high-conviction" investments, with clear opportunities for Frontier to provide value-adding counsel and support.
He emphasized that apart from isolated instances of frothiness, Frontier is not "tapping the brakes" and continues to deploy capital. The company sees ample opportunities in cities such as Nashville, which he categorized as being among "high-growth, low-hype markets" that are producing attractive companies.
Mike Velcich
Frontier VP Mike Velcich holds primary responsibility for monitoring Tennessee companies. After Frontier created a dedicated business-development unit in 2008, that responsibility was initially held by Principal Seth Harward, who offered then-current deal criteria in this 2008 VNC story.

In 2006, according to earlier media reports, Frontier joined with Massey Burch Capital and Morgan Keegan Mezzanine Fund in a round totaling an announced $8MM in support of then-Mailnet Services, based in Franklin, near Nashville. That company, subsequently renamed Conclusive Analytics and headquartered in Charlotte, recently sold to Detroit-based Marketing Associates.
Stiller earlier, Frontier began investing in Charlotte-based Peak10, the IT infrastructure company that has substantial and growing presence in Tennessee.
Frontier, which now has 15 employees, has raised more than $800MM and invested in nearly 40 companies since its inception in 1999. These days, most of its investments are in companies with $10MM-$20MM revenue, said Maclean, though its stated target revenue range is broader, at $5MM to $30MM. Frontier's portfolio is here.
It looks to investment $10MM to $40MM in each new portfolio company. Asked about hold-time, Maclean said it's typically in the 4- to 7-year range, though tenure has been steadily lengthening.
Informed that some -- by no means all -- Nashville players complain the city and state have too few native deal-leading Angels and too few local sources of capital for late-Seed or perhaps $2MM-$5MM Series A rounds, Maclean responded that such concerns are heard in many cities. When opportunities are consistent with its growth-oriented investment criteria, that's a gap that Frontier can often fill, he added.
Meanwhile, Maclean continued, Frontier's experience is that investment-worthy companies typically find ways to get through follow-on funding stages, by bootstrapping and others means.
Asked about advisors, Maclean declined to name any lead firms for legal and accounting, but said Frontier and its portfolio companies often deal with First Republic Bank (San Francisco, Boston), Silicon Valley Bank, Square1, Comerica, and The Private Bank (Chicago), among others. Its PR is handled by Snapp Conner, based in the Salt Lake City area.
Maclean, 49, is a native of Walterboro, in the Low Country near Charleston, S.C.
He earned his MBA at the University of Virginia's Darden School and his bachelor's at The College of Charleston. VNC
---