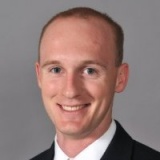 Rick Apple has been named Director of Council & Enhanced Tennessee Fund, a TNInvestco fund affiliated with Nashville's Council Capital and NYC-based Enhanced Capital Partners.
His duties include deal structuring, working with the fund's investment committee, and providing required reports to the state's TNInvestco program director, Lamont Price, at the department of economic and community development.
Apple said the C&E fund is looking for a full spectrum of seed- to growth-stage companies in which to invest up to $2MM each, with its smallest investments likely or be $250,000 or even less.
The C&E fund is open to pitches from all sectors, not just healthcare, he said when asked. Council Capital is focused mainly on healthcare services and healthcare information technology. (Council co-founder Denny Bottorff has a long history in prominent roles in banking, and continues personally to be "involved in that space," said Apple when asked.)
C&E's deal-sourcing efforts scans for companies with exceptional management teams; large market opportunities; attractive economics; scalable business models; "appropriate concept risk"; and, qualifiability under TNInvestco requirements.
Apple, 29, told VNC he has worked periodically on assignments for Capital Capital since November 2010 and recently completed the JD/MBA degree program at Vanderbilt University. He is Council Capital's first in-house attorney, according to information online.
Prior to entering Vanderbilt, Apple worked in NYC as an analyst in the industrial growth investment banking group at Wachovia Securities, now part of Wells Fargo, and as a risk-management and portfolio modeling consultant with the global financial services firm Oliver Wyman.
Among his instructors at Vanderbilt Law, according to his profile, was current Tennessee Comptroller Justin Wilson.
Rachel Price Apple, his wife, is a native Nashvillian and, having graduated from the VU School of Medicine, is doing her residency at Vanderbilt.
He earned a BSE degree at Princeton University, where he focused on operations research and financial engineering, according to his profile. VNC