COUNCIL & ENHANCED Tennessee Fund, a TNInvestco VC, continues to scout for new investment opportunities, said the fund's director, Tyler Augusty.
The fund still has "an appreciable portion" of its original $14MM TNINvestco-derived capital, as well as capital returned from recent exits from its portfolio, said Augusty. The fund is "still out looking" for opportunities in all sectors, he emphasized.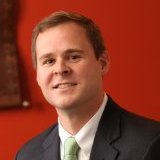 Tyler Augusty
Executives associated with many of the state's ten TNInvestco-sponsored funds have often said during 2014 that all TNInvestco funds had fully invested and-or committed to follow-on investments the aggregate $146MM or so in capital that was produced by the State's TNInvestco program.
The C&E fund previously announced exits in PlayMaker CRM (recap with Mainsail Partners) and in The Rehab Documention Company (sale to Pittsburgh-based Net Health). A third exit transaction is in-process, said Augusty, declining to provide details.
In September, Augusty, 28, assumed his role as C&E's director, alongside its PE affiliate, after stints in mezzanine finance with Harbert Management and in investment banking with MorganKeegan, then part of Regions.
TNInvestco was legislated into existence in 2009 and began triggering startup and early-stage investments in 2010. VNC