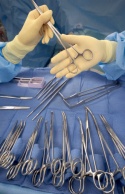 Note: CredenceHealth sold in March 2011 to Xerox's Affiliated Computer Services, release here. Data Advantage, referred to in this story, was sold in 2010 to sector consolidator Press Ganey. Our May 2009 story follows.-Ed.
Startup CredenceHealth Inc. recently raised $720,000 from Angels and is pressing to grow its business "organically," before seeking more outside capital.
Justin Lanning (at right), co-founder and CEO of the Brentwood startup, recently told VNC he believes that while the company is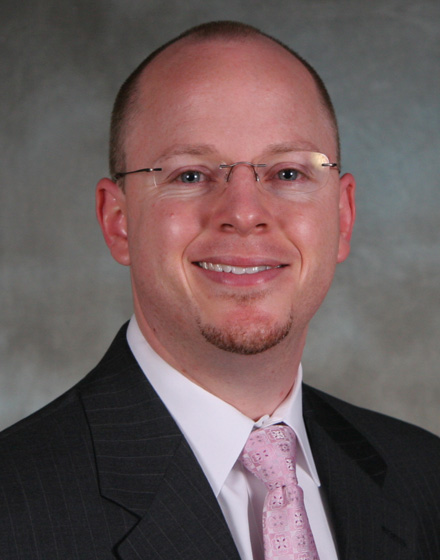 demonstrating its products' market-readiness, the business can live off its angel capital, the new customers it hopes to land and perhaps a federal grant Lanning is pursuing.
Lanning told VNC he believes the company will be "cash flow positive" by March 2011. Pre-revenue CredenceHealth currently has seven full-time staff.

Lanning said that CredenceHealth's offerings are unique at a time when hospitals are not only being pressed hard to divulge the quality of the care they provide, but are also simultaneously being given a shot at a $17.2 billion pool of money for health IT improvements, embedded within the nation's economic-stimulus budget.

Lanning explained that he and his investors believe that whereas existing health-data analytics firms focus on claims and diagnoses, CredenceHealth takes analyses "to the next level and we help hospitals understand...not just what [physicians] diagnosed, but what things they could have diagnosed, things that went over- and-or under-diagnosed," as well as the detrimental financial impact of "unnecessary hospital-acquired complications."
Focusing on hospital-based surgeries and complications from those surgeries, CredenceHealth says its technology tracks quality and outcomes metrics against nationally developed standards; tracks complications in the course of surgery or other treatment; and, continually reports clinical and financial results associated with procedures and complications.



Lanning's competitive confidence - which at one point he jokingly characterized as "probably borderline cocky" - seems to flow in part from the clout of his Angel investors.
Among those investors is Nashville real-estate broker Carl Dreifuss. "I do believe in what they're doing," Dreifuss told VNC earlier this week. In his view, increasing federal pressure to reduce surgery errors and costs associated with them, plus CredenceHealth's role in making data-capture easier, represent fundamental competitive advantages for the company.
Lanning told VNC CredenceHealth's Angel investors who are willing to be publicly identified include:
Naji Abumrad, M.D., chief of surgery, Vanderbilt University Medical Center. Among other interests, he is a member of the board of Pathfinder Therapeutics.
Tom Cigarran, co-founder and chairman, Healthways, Inc., and a prominent civic leader.
Carl Dreifuss, a broker with Karr Commercial; president of Results Inc., a management-consulting firm; and, an early investor in Healthways;
Bill Freeman, co-founder, Freeman Webb Inc.;
Elizabeth G. Tannenbaum Dreifuss, CEO, Blackstone Realty Management; also a forensics-oriented attorney of counsel to a local law firm. Earlier, she was an investor in REN Corp., in the renal-dialysis sector.
Jim Jancik, president, ROI Healthcare Solutions (Marietta). He has a long track record in consulting and technology, including stints with CapGemini Ernst & Young Group, IBM and McKesson.
Bappa Mukherji, co-founder of Guy Brown Products here, and once an attorney with Neal & Harwell.
Bob Stone, co-founder and EVP, Healthways, Inc., who prior to 1981 held executive healthcare roles with hospitals, New York Medical College and the Commonwealth of Massachusetts.
Billy Webb, an investor in Nashville-based e+CancerCare, backed by local entrepreneur Charlie Martin, as well as in HealthPort Technologies (Alpharetta). Earlier, he was chief development officer of Symbion Inc.
Jimmy Webb, co-founder, Freeman Webb Inc. The Webbs are brothers.
Lanning also said that management-team shareowners, in addition to himself, are:
Chairman and Operating Partner Steven Geringer, who has ties to Cressey & Co., Amsurg and Qualifacts Systems;
Co-founder and Chief Medical Officer Christopher Kuzniak, M.D., a Vanderbilt University surgery resident;
Marty Fitzgerald, EVP and CIO, formerly a lead for applications development and support with Nashville-based Ardent Health Services; and,
Jacob Sims, chief technology officer, a 28-year-old former tech consultant to Healthways.
Lanning, himself, spent seven years at Healthways in a variety of influential strategy, operations and technology roles, before

leaving the payroll in November. He told VNC he had worked on the launch of CredenceHealth for about a year before leaving Healthways, working the traditional "nights and weekends, and weekends and nights" while on Healthways' staff.
Lanning stressed that Healthways management looked at his fledgling business in September 2008 as a potential strategic investment, but decided it wasn't a fit. Nonetheless, he said, a handful of senior Healthways executives, in addition to Cigarran and Stone, subsequently made personal investments in CredenceHealth.



Prior to those investments, Lanning said he and co-founder and Chief Medical Officer Chris Kuzniak, M.D. (at left), funded the company's development, themselves.
One of CredenceHealth's most compelling claims in approaching hospitals that remain tech-resistant, is the fact that CredenceHealth promises to knit-together inobtrusively all hospital clinical data via a "real-time clinical intelligence Web application" that does not disrupt existing systems. Hospital IT infrastructure has often been pieced-together using numerous disparate vendors.
Lanning said he regards his biggest "competitor" to be "confusion in the marketplace," resulting from lingering uncertainty about federal quality and performance mandates and how they play-out in the clinical setting and with respect to reimbursement. Confusion is also being bred, he said, by tech companies' promotions that blur distinctions between claims- or diagnosis-based analytics, and outcomes-driven intelligence.
Drilling deeper into the competitive landscape, Lanning said that it is actually the nonprofit American College of Surgeons
(ACS) that is probably most prominent, despite what Lanning describes as ACS' extremely labor-intensive methodology and limited scope. Lanning hinted that, in due time, CredenceHealth may approach ACS about some form of collaboration.
Turning to such health IT giants as McKesson and Cerner, Lanning said such companies are so intent on protecting and promoting their federally certified electronic medical records offerings that they are not likely to divert energy to smaller opportunities in analytics, anytime soon.
Considering smaller players, Lanning discounts pressure from Cardinal Health's MedMined™, which tracks only infection data, rather than surgery outcomes-driven data, a fact confirmed yesterday by a Cardinal spokesperson in Dublin, Ohio.
In the same vein, Lanning noted that Data Advantage LLC, which is based in Nashville and Louisville and is led by former Cogent Healthcare executive Hal Andrews (at left), is oriented toward claims, rather than clinical outcomes. The Data Advantage website describes broader services, however. A VNC call yesterday asking for Data Advantage comments for this story has not yet been returned.

Lanning also differentiated CredenceHealth from such firms as MedeFinance, based in Emeryville, Calif. He said MedeFinance only deals with claims data related to diagnoses, rather than outcomes and complications. The MedeFinance site seems to support that, although it is notable that West Tennessee Healthcare recently adopted the MedeFinance Quality and Compliance Analytics Solutions.

Lanning's bullishness is based on more than credentialed Angels. For example, he cites prominently the growing pressure

from the Centers for Medicare and Medicaid Services (CMS) to prevent "Never Events," such as a physician's amputation of the wrong limb and to deny reimbursement for complications that result from surgery, itself.

Also key, Lanning said, are requirements within the American Recovery and Reinvestment Act (i.e., the Stimulus bill) that billions slated to be spent for adoption of electronic health records and related technologies must represent "meaningful use" of funds to improve documented healthcare outcomes. Over time, hospital failure to demonstrate gains through use of data and technology can lead to penalties, as well as lost reimbursement.

Lanning also happily explained CredenceHealth recently converted former beta-site partner Nashville General Hospital at Meharry Medical College into a full-scale, but non-paying pilot site for demonstrating its products and services for prospects who might want a test drive.

Regarding sales, the CEO said his company's pipeline is "looking very, very, very strong," with strong prospects for early customers currently engaged in Tennessee, Kentucky, Texas, Alabama and Hawaii.
Lanning's belief that he can defer raising a B-round of capital is also partly predicated on his confidence that CredenceHealth is very competitive for new grants aimed at accelerating development and adoption of health information technologies, under the Small Business Innovation Research (SBIR) program.

Meanwhile, in the interest of achieving thought leadership, CredenceHealth executives have established a broad footprint within industry and policy circles: Lanning said he is president-elect (2010) of the Tennessee chapter of the Healthcare Information and Management Systems Society (HiMSS).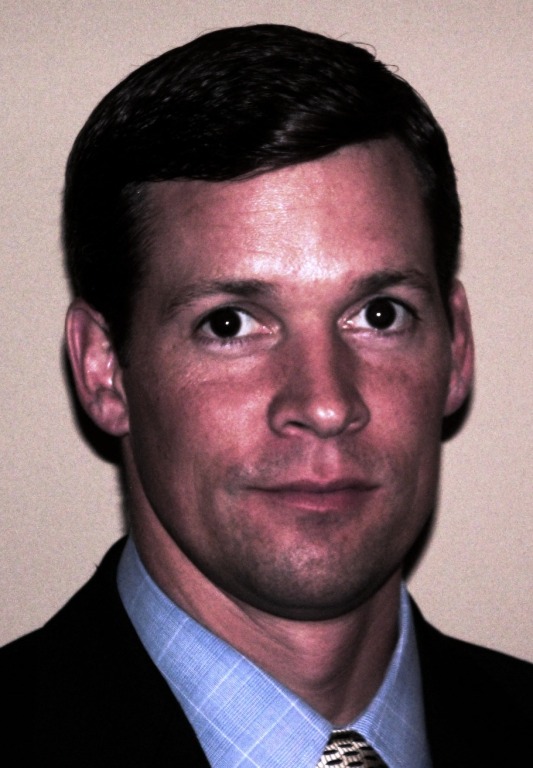 In addition, CIO Fitzgerald (left) is considered a strong candidate for a leadership role in a new national Certification Commission for Healthcare Information Technology (CCHIT) Quality.

To advance the company's influence, Lanning has also hired Steven Elliott (right), whose credentials include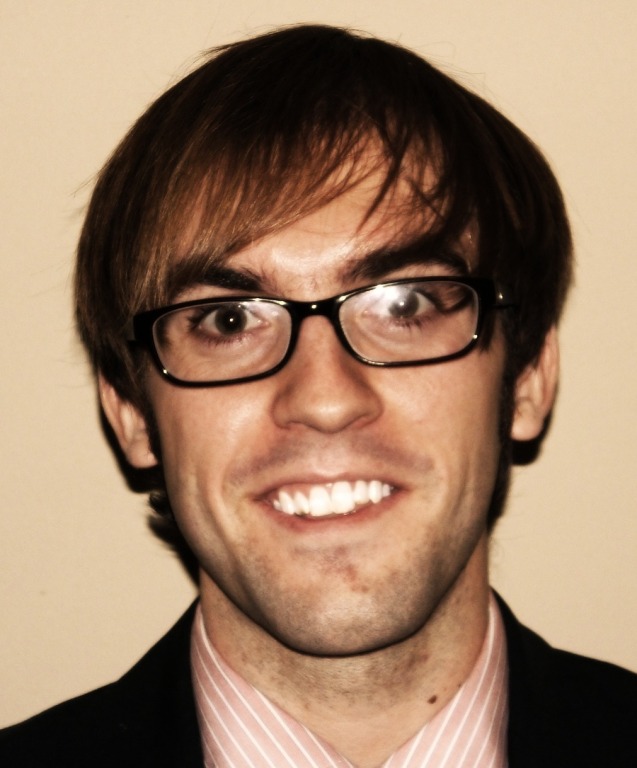 a brief stint as a White House Internship participant and special-event advance person in the Bush Administration. Elliott brings his econometric and political-science skills to bear not only only supporting development of analytics tools and processes, but also on gathering market intelligence and advancing the CredenceHealth brand.
Worth noting for students of the fine art of Nashville networking: In the local HiMSS hierarchy, Lanning will follow current chapter President Michael Hollis, a high-profile business development executive with eMids Technologies, which is the Nashville-based IT outsourcing company that CredenceHealth touts as a key business partner. Apart from the firms' HiMMS alliance, CredenceHealth has, thus far, relied heavily on eMids for outsourcing IT and business-process work.
Similarly, the company has relied on Brentwood-based W2Squared (Wolcott Squared LLC) for human-resources and related services. W2Squared serves mainly venture-backed companies.

Prior to co-founding CredenceHealth, Lanning, now 32, served with Compuware and SBC/AT&T, mainly supporting customers who were undergoing mergers and acquisitions.
He graduated ten years ago from Missouri State University, with a bachelor's in engineering physics. He is active in local community and civic organizations, and lives in Franklin with his spouse and child. ♦
Related Articles