EAST NASHVILLE champions today unveiled three candidate logos for their earthily hip community, and are letting the public help choose the most compelling graphic identity.
► There's no oath, poll tax or literacy test required, so everyone may vote right here, right now.
Online voting will be allowed through July 22. The winner is likely to be selected prior to August 6; and, current plans call for touting the new logo heavily during East Nashville's annual Tomato Art Festival, which is August 8-9, this year.
VNC elected not to post any of the three candidate logo designs within this story, to avert inadvertently influencing voting results.
The winning East Nashville icon is intended to be used both in co-branding by cooperating advertisers and promoters, and on a stand-alone basis in merchandise or promotions that might be launched by the sponsoring Chamber East council of the Nashville Area Chamber of Commerce.
The graphic branding effort is intended to produce a multipurpose identity analogous to those enjoyed by the State of Tennessee (with its ubiquitous tri-star insignia); by Printer's Alley and The Gulch in downtown Nashville; and, by settlements such as OBX (the Outer Banks of North Carolina), or Florida's state road FL 31 (southwest) or 30A (northwest).
According to information provided by the council this morning, the candidate designs were produced by East Nashville residents Joe Smith of Art Dude Graphics and Laurel Sopher, creative director at Zenith Sign Studio.
The three design options were presented this morning during a Chamber East meeting presided over by council Co-Chairs Ashley Segroves, who owns photographic services businesses; and, Alan Hayes, an associate with an architecture and design firm. Support from the regional Chamber for the area council is handled by Olivia Leow.
The Chamber-sponsored group's community identification effort has been underway more than a year, and the work tracks with a 2014 objective to strengthen East Nashville "reputation," within and beyond Nashville, according to its webpage.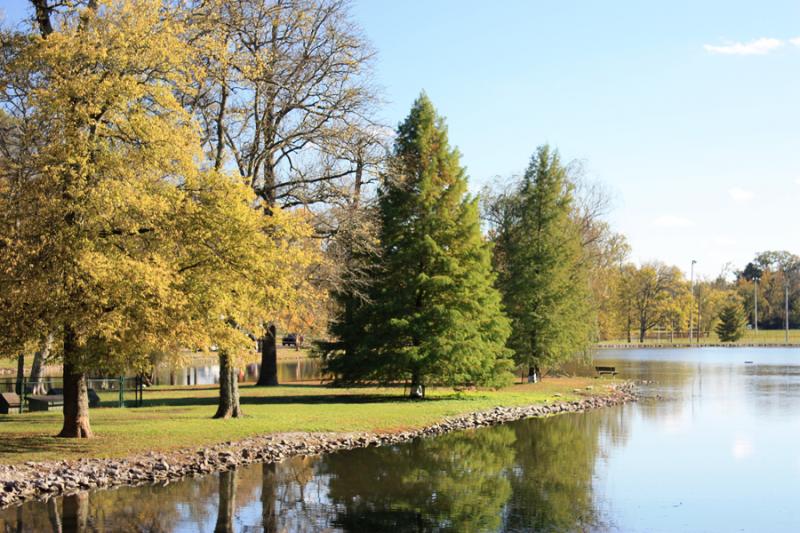 Shelby Park
East Nashville
As previously announced, the Chamber East-led group is also involved in a longer-term "placemaking" effort to create or strengthen neightborhood identities for identifiable neighborhoods in East Nashville.
While "Five Points" is a zone recognizable to many, less celebrated are such hamlets as those bounded by Eastland Avenue--Porter Road; Fatherland and South 17th Street; and, the intersection of West Cleveland Avenue and McFerrin Street, the group has previously noted.
The 17-year-old Chamber East council directly services Chamber members in the 37206, 37213 and 37216 zip codes, including the Coliseum area, Woodland and Main Streets, Gallatin Road and Inglewood, according to information online. Other current Chamber East initiatives include beautification projects, and outreach to support education.
This morning's Chamber East meeting was held at The Frederick Douglass Head Start Center in East Nashville. The venue changes each month. VNC