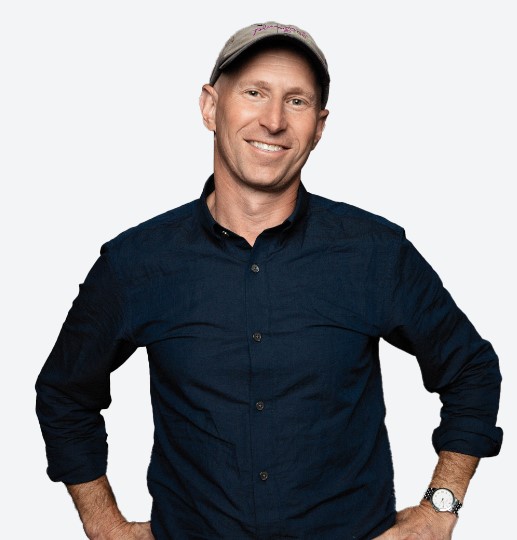 Alto Solutions CEO Eric Satz
ERIC SATZ, co-founder and CEO of Nashville's early-growth fintech AltoIRA (Alto Solutions Inc.), hopes that the LaunchTN 3686 Festival panel he moderates tomorrow will help Angel investors and entrepreneurs, alike.
The 3686 Festival has corralled more than 60 speakers from near and far, and the agenda prioritizing mobilizing capital from all points of the compass and facilitating entrepreneur-investor connections.
3686's promoters recently announced that the investors registered for this week's in-person 3686 event represent institutions that hold at least $1.5BN in aggregated assets under management. We, of course, want to see more of that invested in Tennessee businesses.
Here, we've chosen to drill-down on one session led by Eric Satz.
Why? Because it focuses on a pivotally important topic; offers a rock-solid panel; and, will be guided by an executive "moderator" who is known as smart, thoughtful and, thankfully, sometimes given to immoderate passion for his subject.
By design, this week's 3686 Festival helps set the stage for further success by Tennessee Economic and Community Development -- which is led by ECD Commissioner Stuart McWhorter -- and by ECD's Launch Tennessee subsidiary, led by CEO Lindsey Cox, and their many allies statewide.
There's a good chance this year's 3686 will be a watershed event, much as was the original Southland conference nearly a decade ago.
Members of Satz's panel include Chattanooga-based Charlie Brock of Brock Partnerships LLC, who is chairman of The Company Lab and former CEO of Launch Tennessee (TTDC); Kim Seals, an Atlanta-based GP for a Chattanooga-based VC, The JumpFund; Josh Payne, a venture partner in accelerator Amplify.LA (Venice Beach, Calif.), as well as a founder and board member of StackCommerce (StackSocialInc., majority-owned by TPG Digital Media); and, Eric Bahn, co-founder and GP with Bay Area-based Hustle Fund.
Satz told Venture Nashville that, among other things, he'd like entrepreneurs who often fail to win support from investors "to hear that 'No' usually isn't about them, but rather about the investor's own biases."
Satz also plans to ask the operator-Angels to share what traits they look for in entrepreneurs who are seeking capital.
And, he'll ask panelists to comment on challenges and surprises they've experienced as an operator-cum-Angel who must adjust to not being "in the driver's seat" of the companies in their portfolio.
Satz approaches his moderator duties as someone who has earned his stripes in the field.
Alto Solutions (dba AltoIRA, fka Saltvest) was conceived in 2015 and, according to Crunchbase, has raised at least $70.3MM in capital for its platform, which enables "everyday investors" to establish and access some of their retirement accounts to fund acquiring interests in alternative assets offered by enterprises and individuals.
In the past 18 months, Satz announced raising $57MM of the aforementioned $70+MM total. Online research shows dozens of investors in AltoIRA. the majority of them based on the coasts, rather than in Tennessee or the Mid-South.
Sharpening the point: AltoIRA's $40MM Series B, completed in 4Q 2021, was led by Advance Venture Partners of San Francisco and New York, while its earlier $17MM round was led by Unusual Ventures, of Menlo Park.
Given Satz's experience raising that money, VNC asked his current thinking on raising indigenous capital for Tennessee fintech companies.
He replied, "We still need permanent early-stage institutional capital in Tennessee. Firms [based elsewhere] have become far more willing to invest outside their home geographies, and that's a positive shift, but it takes a lot of time and effort for an effort to penetrate those investors circles -- more than it should, but that's the way the world works."
In 2009, Satz co-founded Tennessee Community Venture Fund LLC. TCVF's sole LP was the State of Tennessee, which essentially underwrote creation of 10 new Tennessee-centric venture capital firms, via a capital-formation program known as the Tennessee Small Business Investment Company Credit Act (TNInvestco), more background here and here.
Prior to his TNInvestco gambit, Eric Satz and Kate Davis Satz co-founded, launched and -- in the face of the 2007-08 global recession and other forces -- ultimately shuttered Plumgood Food, an online grocery-delivery startup in Nashville.
Satz had raised more than $3MM for Plumgood, with key backers including then-evergreen fund Solidus Co., VNC previously reported.
Earlier in his career, Satz co-founded Currenex, which was widely viewed as the first online currency exchange platform for connecting large corporates and their institutional partners.
Currenex sold in 2007 to State Street Bank & Trust Co. for $564MM. In 2021, Currenex assets were subsumed by a new GlobalLinkFX platform.
Prior to selling control, Currenex had raised at least $22MM, resulting in a roughly 25X realization via the State Street deal.
Satz said this week's panel discussion is not only likely to help both entrepreneurs and investors in pursuit of their goals, but may also serve as a reminder that "there are easier ways to make a living than entrepreneurship and venture investing."
"Contrary to popular belief, if you're in it for the money, you've chosen your profession poorly," he added.
Of course, such cautionary notes are often voiced by veterans in fields with significant risk-reward tradeoffs.
More often than not, as many have said, those caveats may only whet the appetites of determined founders, rational or otherwise.
NOTES:
As VNC previously reported, as the 3686 Festival begins, TN ECD and LaunchTN are still waiting for word on major, potentially transformative grant applications they have made to the U.S. Treasury (SSBCI) and U.S. EDA (Build to Scale).
Launch Tennessee is a dba for Tennessee Technology Development Corporation, or TTDC, which was created by Tennessee law in 1997, and began operations in 1998. It operates as a nonprofit public-private partnership unit of Tennessee ECD. From TTDC's founding until 2011-12 it operated with board chairs selected from the private sector. Beginning in 2011 with the Haslam Administration, TTDC has been chaired by successive governors' TN ECD commissioners.
Eric Satz earned his bachelor's in economics at Amherst College, where he also competed in varsity soccer, according to his LinkedIn.
Among other civic or public-service activities, Satz has previously served as a member of the board of directors of the Tennessee Valley Authority (2015-2018) and has volunteered to teach entrepreneurship basics at some local schools, mostly prior to the pandemic.
On the iOS landing page for Satz's podcast, "The Altogether Show," Satz says, in part: "Money is personal. In fact, perhaps finance and investing talk is typically dry [in order to] shield against having real, candid conversations about how money shapes our lives, informs our choices, and even makes us feel about ourselves. In other words, conversations that really matter..."
We would also point readers to Satz's excellent interviews here: The Wharton Fintech Podcast | Rohit Malhotra's YouTube session
► Bonus: In one of the abovementioned interviews online, Satz reveals an ear-catching tip for entrepreneurs who are presenting to investors, which he learned by briefly experimenting as a stand-up comedy performer. VNC
.last edited 0530 28 September 2022
---