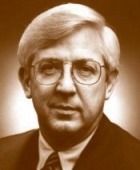 Updated 10:45 a.m.: correcting Rippee's affiliation. - Ed.
Nashvillians are bracing for the harshest Winter economy of the young 21st Century.
In an effort to bolster business confidence, shed light on events still-unfolding and provide coping tools for local business and policy leaders, the Nashville Area Chamber of Commerce continues to roll-out new initiatives.
On January 15, the Chamber's recently formed Business Conditions Council (BCC) will convene an unprecedented Business Outlook Summit to foster discussion, research, and insight into economic conditions facing local business. The event is set for the Curb Center at Belmont University.

Doyle Rippee chairs the BCC and will chair the Summit. Rippee was previously Morgan Keegan & Company's managing director of equity capital markets for investment banking. Active for decades in local civic affairs, Rippee is a past-chairman of the chamber and previously held senior banking positions with Regions and Bank of America of Tennessee.

The Summit is the tip of the iceberg. During Metro Council's economic-development forum, Dec. 2, representatives of the Chamber, Partnership 2010, the Convention & Visitors Bureau and Metro Economic and Community Development described a variety of aggressive marketing and business-retention efforts they've launched since the economy started sliding nearly a year ago. The Metro Council forum was requested by Council Member at Large Jerry Maynard.


Janet Miller (left), Chamber-P2010 economic-development chief, told Metro Council her existing-business staff are working with 41 mid-Tennessee companies, in an attempt to keep them in Nashville and-or help them keep their doors open.

Miller stressed that, simultaneously, in November the Chamber and its allies were negotiating with 31 companies interested in relocating to Nashville, including firms looking for new headquarters and a trend-bucking 13 companies in the manufacturing sector. If all relocated here, they'd bring more than 8,000 jobs and devour more than 4 million square feet of facilities.
Miller said the 41 existing businesses that are getting the Chamber's special attention represent more than 12,000 new or expanded jobs, roughly 25 million square feet of facilities space and capital investment projected at more than $513 million. Just six weeks ago, the number of local firms under watch stood at only 27.



Courtney Ross (left), the Chamber's vice president for existing business, recently confirmed for VNC that her "pipeline of urgent projects" has indeed been increasing substantially. Ross' unit has two full-time staff.

Aggressive Chamber intervention has produced some success stories. In October, the Chamber announced that Amsino Medical USA, which had considered leaving Nashville for Maryland, had decided to stay put and nearly double its 90-person workforce over the next two years. Both Chamber and Amsino officials made clear that tax and training incentives, low-interest loans and energy credits saved the day. Amsino is owned by companies based in Hong Kong and in Pomona, Calif.

In a conversation with VNC following the Council forum, Metro Government ECD Director Paul Ney (right) said that supporting

existing business and extending economic benefits to Davidson County communities is one of his chief concerns. Ney told Council members he spends a good deal of time ensuring that the Chamber and other regionally oriented groups understand the needs of Metro Nashville, particularly the city's concern about jobs leaving for outlying counties.

At the same time, Ney told VNC he commends local business groups for "moving rapidly to address economic conditions and the impact on small businesses. I've been very impressed," Ney added.

Under Rippee, the BCC has thus far convened twice, pursuing its stated mission of fostering "discussion, research, and insight into current and emerging economic conditions facing local and regional business."
Garrett Harper (at right), the Chamber research director who staffs the BCC, told VNC that the BCC works closely with executives at the

Nashville Branch of the Federal Reserve Bank of Atlanta, and its local board of directors, which is chaired by Hylant Group President Rich Ford.

Harper said neither the BCC nor the Summit is intended to spur specific business or policy actions. Rather, the efforts are designed to inform Chamber constituents, and to provide fresh data and insight to trade associations and other business advocates.

Harper said the BCC is populated with about two-dozen executives from key business sectors, including travel, tourism, hotels and conventions; construction; healthcare services; philanthropy; music, sports and entertainment; employment and hiring; higher education; home improvement; agriculture; household relocation and apartment industry; commercial and residential real estate; banking and finance; human resources and training; manufacturing; retail grocery; government; air travel; distribution and logistics, and others. Harper said some BCC slots are still being filled.
Nashville Business Outlook Summit keynote speakers will include Robert Atkinson (left), president of the Information Technology and Innovation Foundation (Washington, D.C.), as well as senior strategy and research executives with the Federal Reserve Bank of Atlanta and U.S. Trust, Bank of America.

Additional panel discussions will cover construction and real estate; retailing and consumer activity; media and advertising; international trade; hospital, travel and tourism; transportation, distribution and logistics; and, information technology. Panelists' names have not yet been released. ♦