AL GANIER III, the Nashville serial tech entrepreneur who co-founded Education Networks of America (ENA) and other ventures, has filed for a $12MM capital raise for Empower Health USA (VTM LLC), a population health-oriented company.
Ganier is CEO of Empower Health and confirmed he has controlling interest in the company. Paul Van Hoesen is the company's president and CTO. Van Hoesen was also a cofounder of ENA.
Asked about Empower's advisors, Ganier named attorneys Sarah Clark Hannah and long-time advisor Bradley Gillmor of the Bradley Arant Boult Cummings firm; and, accountants with Grainger Reynolds. It banks with Regions and with Synovus.
Ganier told Venture Nashville that Empower recently deployed its telehealth patient education and engagement solution for a local company that he sees as typical of the company's priority market, near-term.
Dr. Tara Hamada
Empower's model customer is Wellness Nashville PLLC, a firm created in late 2018 by Tara Newton Hamada MD.
Founder Hamada practices in Franklin and is a specialist in internal medicine and pediatrics, according to state licensure records. Her husband is Omar Hamada MD, MBA, a Williamson County biotech entrepreneur and advisor. Both physicians are graduates of the University of Tennessee College of Medicine.
Wellness Nashville specializes in patient medical infusion of nicotinamide adenine dinucleotide (NAD), which is naturally present in human cells, but NAD levels in the body decline with aging. Wellness Nashville says a series of its infusions of NAD can restore cellular NAD to higher levels. (VNC notes a related article here via the NIH National Library of Medicine.)
Ganier said the infusion service is being marketed at this time only to the U.S. self-pay consumer market.
The Empower team has since inception explored several segments of the wellness, healthy pregnancy and addiction-treatment segments for targeting.
In contrast to its current targeting of NAD infusion providers, Ganier confirmed that during several years or research and development, VTM/Empower extensively explored introducing its technology and services to offer patients long-acting reversible contraceptive (LARC) care, which can include such options as implanted or intrauterine (IUD) devices.
Back then, Empower's lead scenario would have led to it prioritize outreach and support of women of child-bearing age who are taking opioid drugs and who are at-risk of becoming pregnant.
The majority of that segment of the population uses no contraceptive means or methods, the company's website currently explains.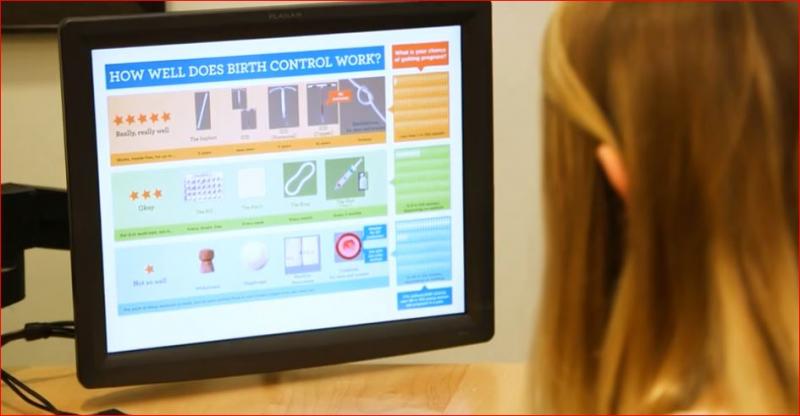 Empower Health solution
The company asserts it learned through several years of research that "Education that is broad-based and non-directive, delivered in an empathetic manner, creates a supportive environment for these women to better understand the risks and their options for addressing them."
In that scenario, which Ganier said has been shelved for now, provider referrals would have enabled the company to connect with at-risk patients, educate them about risk and pregnancy-prevention options, and help navigate patients to care and provide on-going support, as warranted. Long-acting reversible contraception" (LARC) interventions -- using an implant device or an intrauterine device (IUD) -- would be used to prevent pregnancies of babies at risk of suffering from neonatal abstinence syndrome (NAS), due to the mother's use of opioid medications.
Empower Health research on the opioid-related problem included a pilot program in East Tennessee, which has been described as the "epicenter" of the state's opioid crisis. The pilot involved 500 women, more than 50% of whom said they preferred LARC intervention to other action.
The company also reported that "Half of the 320,000 women in Medicaid in Tennessee received an opioid prescription in 2016," with only 3.4% of them reporting using "a reliable birth control" method.
The company's findings included data showing that nearly 19% of Neonatal Abstinence Syndrome (NAS here and here) babies born to mothers in TennCare are given to custody of the Tennessee Department of Children Services (DCS) in year, while only 1% of babies born to TennCare-enrolled mothers, overall, are put into DCS custody.
Ganier, 73, said that given the complexity of dealing with an array of payer, government and other stakeholders inherent in the opioid-driven NAS space, Empower decided to first address the self-pay market growing around NAD infusion.
He said Empower may revisit that decision in the next two or three years.

Material online today shows that VTM/Empower Health has since 2017 contemplated partnering with Nashville-based nonprofit Global Action Platform, but Ganier said those plans also have been shelved.
For the record, in 2018, members of VTM LLC registered another new entity, Empower Health Services LLC, state records indicate.
In 2011, VNC reporting showed that VTM was then focused on consumer financial literacy and access to financial services, with apparent emphasis on underserved populations.
Education Networks of America was recapitalized in 2012 by Atlanta-based PE, MSouth Equity Partners. Ganier said he retains an interest in ENA. VNC
. last edited 1517 10 Oct. 2019
---