Ottawa's Guay
CANADIAN Patrick Guay probably best described the atmosphere of Nashville's first blockchain hackathon this weekend, telling Venture Nashville "We were in go-mode as soon as we arrived."
The 24-hour event was held at Nashville Entrepreneur Center in association with the convening here today of Distributed: Health, hosted by Nashville-based BTC Media.
One of the few non-developers in the hackathon, Guay is the regional head for the Blockchain Educational Network in the Ottawa area. He bears a physics degree and readiness to travel to learn more of the expanding adoption of blockchain technology in such verticals as healthcare, fintech and supply chain.

Melanie Swan
Guay was a member of the HealthSelfie hackteam, which won the day's Bitfiniti Award. The team's members included Melanie Swan, the New York- and London-based blockchain theorist, technologist and author of Blockchain: Blueprint for a New Economy (O'Reilly).
And these visitors are just the tip of the iceberg. For example, as previously reported likely by Venture Nashville, this morning Dawn Jutla PhD reported she's also arrived Nashville for Distributed: Health, just now underway at the Schermerhorn Symphony Center.
Jutla is Scotiabank Professor of Technology Entrepreneurship at Sobey School of Business at Saint Mary's University, Halifax, Nova Scotia. Her previous visit to Tennessee was this summer, when she lectured on blockchain and related topics at the University of Memphis FedEx Institute of Technology.
The event here today may serve as further validation for views held by Micah Winkelspecht, CEO of Venice, Calif.-based Gem, a provider of enterprise blockchain development and operations tools.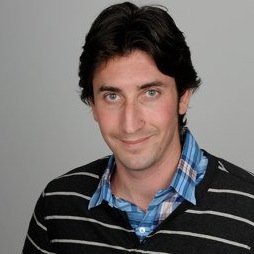 Micah Winkelspecht
As previously reported by VNC, Winkelspecht's Gem has targeted Nashville's Healthcare sector as a prime market. Gem is title sponsor for today's Distributed: Health event, and he's a member of conference host BTC Media's content advisory board. BTC, led by CEO David Bailey, moved its headquarters to Nashville's Gulch less than a year ago.
In addition to a presentation today by the Hackathon's Grand Prize & Tierion Prize Winner (VeraPharm), local speakers in today's Distributed: Health event include Nashville entrepreneurs Charlie Martin (Martin Ventures, Vanguard Health Systems), Brian Fox (Capital Confirmation), Vic Gatto (Jumpstart Foundry, Solidus), John Bass (InVivoLink and others), Evan Austill (PatientFocus) and others.
Today also, national speakers are from Xerox, Humana, Tierion, MIT Media Lab, RIAA, HCA, State Farm, Merck, Linux Foundation and others.
Tomorrow, an additional timely program covers Venture Capital, Nashville healthtech initiatives and the Music industry, details here.
Hackathon presentations yesterday seemed to underscore the range of possibilities for blockchain application in Healthcare and related sectors.
Austin Ban
Grand Prize-winner ($10K in Bitcoins) and Tierion Prize Winner ($2K) VeriPharm was among the teams that included Nashvillians. Austin Ban, a Belmont University undergrad, was among locals participating with VeriPharm in the competition. According to his entry on DevPost, he did the project's UI/UX and other front end elements.
The Runner-up ($5K in Bitcoin) was VA Appointment Accountability application, a response to widely reported criticisms about lengthy delay in critical care of U.S. military veterans.

Eighteen hackathon teams presented creations they worked-on overnight:
Bitson - Repurposes bitcoin mining hardware to address healthcare requirements.
ClearCall - Improving adherence to Advance Directives (DNR, etc.). Clinicsharenet.
DistroSwag - Automated underwriting rules engine platform for insurers, hospitals.
Dr. Phil - patient personal health information ledger, supports wearables.
Emergency Chain - Producing GPS-powered map of qualified 911 and credentialed First-Responders in proximity to incident, with hospitals aligned as responder validators.
Fog / Medicheck - Tracks provenance of large expensive medical equipment.
HealthSELFIE - Real-time ID confirmation.
Mesh - Patient-centric health record sharing.
Mood on the Go - Leverages IBM Watson, uses voice-tone analysis and computer vision for facial emotion analysis, to facilitate caregiver support for patient-client in distress. [Honorable Mention]
PayBot - Timely clinical-trial payouts to participants based on milestones.
PerfectStorm - Analytics system for patient data leveraging.
RevolveLoans - Supports revolving loans leveraging uPorts identity and data.
Total Health - API to aggregate data from pedometer, GPS, ekg monitoring, etc.
Universal CCD - Supporting continuity of care (CCD).
VA Appointment Times - Secure Appointment Advisory System in VA Administration, to deal with delay in care for military veterans. [Runner-Up]
VeriPharm - Pharmaceutical drug supply chain management (ref Drug Supply Security Act), to mitigate or avert counterfeiting, death.
VitalChain - Time-stamped care activities to support care coordination. [Best in Class Award Winner]
Wallababy - Mobile billing and payment app for midwives' services.
Keith Ammon
Keith Ammon, a burly New Hampshire technologist who's also a state representative in his state's General Court legislature, was observing the hackathon after arriving early for Distributed: Health.
Ammon explained that while, as with most new technologies, there's still hype encircling blockchain, the technology is, in his view, undeniably important and will rapidly permeate every vertical.
New Hampshire news coverage shows that, among other initiatives, Ammon and others previously sponsored legislation, which on that occasion did not survive, to allow state government to accept bitcoin payments for taxes and fees.
One of Ammon's cosponsors told local newsmedia he felt the initiative signaled entrepreneurs that New Hampshire is a progressive state. VNC
. BTC Media is a sponsor of Venture Nashville, but had no role in preparation of this story.-Ed.
---