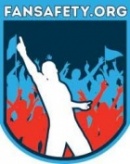 FANSAFETY.ORG, based in Gallatin outside Nashville, is in conversations with potential investors in its Seed-capital raise.
Founder-CEO Don Griffis told VNC that FanSafety is likely to seek $300K-$400K to fund the roll-out of its venue-specific fan-alert, situation awareness and staff communications services, for branding by corporate sponsors.
Griffis said that after devoting much of the past three years toward the project, he also now feels free to announce formally that the business has strategically allied with NCS4, the nonprofit National Center for Spectator Sports & Security.
NCS4 offers a Sports Event Security Aware (SESA) Certification to all qualifying professional, collegiate, and amateur organizations that own or operate sports venues. A recipient of substantial Homeland Security grants, NCS4's focus is sports safety and security risks and threats, and it conducts related research and training. NCS4 is led by Director Lou Marciani, Ed.D., and is associated with the Office of Research of the University of Southern Mississippi, at Hattiesburg, according to its website.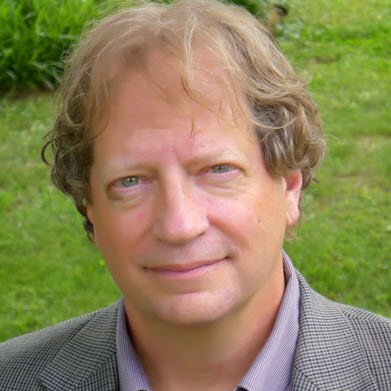 Don Griffis
Griffis said he believes FanSafety could surpass $100MM annual sales by the end of fifth full year of operation, ending 2019. And, he said he believes the company will have "customer No. 001" prior to year-end 2014.
In its extensive 2011 report on the global Sports market, PricewaterhouseCoopers researchers observed that sponsors are increasingly seeking not only awareness and visibility from their sponsorships, but also "deeper and more emotional engagement with fans and staff." Social media are increasingly in-play and crowds, themselves, are becoming ingredients in the sponsorship platform, said the authors of the report.
PwC projected that in 2015 total Sports market spending for sponsorships and media rights, together, is likely to total $80.5BN. About $15.9BN would be spent by 2015 in North America, alone, just for sponsorships (excluding media rights). $100MM in sales would be equivalent to about 0.006 of that North American sponsorship spend.
FanSafety's go-to-market strategy currently calls for working through channel partners and direct sales representatives to target operators and sponsors of sports and other event venues. The company provides emergency or other notifications for fans who sign-in to receive them during events at stadiums, racetracks, concert halls, marathon routes and elsewhere; and, it enables messaging, analytics and related services for venue operations.
According to Griffis, FanSafety technology is fully developed, drawing heavily on expertise Griffis and his team gained within W.A.R.N. LLC, their separate emergency-notification messaging company also based in Gallatin, just north of Nashville.
FanSafety's corporate "Safety Partners" sponsorship packages are customized for each venue. According to company materials, packages can include such benefits as NCS4 support for staff training and SESA certification; rapid alert and mobilization communications; advertising and promotion; "Real Fans Don't" campaigns addressing fan misbehavior; two-way fan/staff messages for communicating about services or incidents; social-media monitoring; credentialing and background screening of venue staff; security-leadership professional certification; messaging of fan tips for health and safety; computerized modeling of evacuation scenarios, or other benefits.
Griffis confirmed that he is in talks with Chicago-based sponsorship-valuation expert IEG LLC, with an eye toward that firm possibly consulting on FanSafety sponsorship valuation. According to its website, IEG is held in parent WPP's Group M subsidiary. Communications giant WPP is based in London.
Advisors to both FanSafety and W.A.R.N. include the CEO's brother, attorney R. Stephen Griffis of Birmingham, Alabama; and, Ron Fox, CPA, of Gallatin. The two companies bank with Commerce Union. FanSafety's logo (above) was designed by Wes Summers, artist-in-residence at the Nashville Entrepreneur Center.
Griffis, 57, told VNC he organized W.A.R.N. (Wide Area Rapid Notification) in 2001, propelled by the 9/11 terrorist attacks on U.S. targets. The W.A.R.N. management team is listed here.
Griffis is CEO of each of the two businesses, which have identical slates of a dozen shareholders each. The companies have a total 12-person workforce (FTE), and FanSafety is soon likely to hire some staff to work with its strategic partner-resellers and for direct sales.
Griffis and his brother together holding controlling interest in the companies, the founder confirmed. VNC