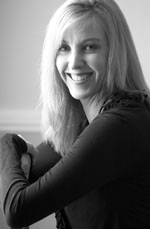 Laura Campbell has been close to Nashville's healthcare money a long time, and has put proximity to good use.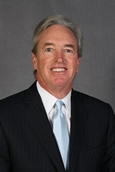 In an interview with VNC, Campbell recalled that, while she was a youngster, her father paid her "out of his own pocket" to help with his office chores, including "helping" with shareholder mailings for Hospital Corporation of America.

Today, it seems clear she needs no such allowance from Vic Campbell (at left), the 37-year HCA veteran who is the company's senior vice president for government and investor relations and corporate communications.
By all accounts, the younger Campbell has gone on to establish a solid practice in consulting in growth and development for new and growing companies.
Along the way, she has amassed her own credentials: For nearly 12 years, she has done business as Laura Campbell and Associates. VNC research indicates her firm's current active clients include HCA; DisastersNet (hospital incident-management communications); nTelagent (self-management services for providers); and, Gordian Health Solutions (corporate population-management services), the latter a division of Blue Cross Blue Shield of Tennessee.
Campbell told VNC a third of her practice is devoted to supporting entrepreneurs preparing to raise capital, with the balance of her work spanning advisory roles, media relations, and sales and marketing. Campbell said she has also been gradually wading into making personal Angel investments.
Before creating her own firm, she was a partner in venture capital progenitor Massey Burch Capital Corp., where she spent eight years highlighted by creating and leading a $30 million fund and launching an annual venture-capital conference. Over the years, that firm's old-school tie may've represented additional leverage for Campbell, who helped engineer Nashville-based Solidus Company's 2005 acquisition of Medical News Inc. Solidus CEO Townes Duncan is a Massey Burch alumnus.

Perhaps most memorably, Campbell also designed and founded the Nashville Health Care Council (NHCC), which today remains an influential affiliate of the Nashville Area Chamber of Commerce.
Several times during an interview with VNC, Campbell stressed in a variety of ways that she is "passionate" and happiest when "turning ideas into reality and figuring out the steps to make that happen." She credits her success, in large part, to being "a great organizer" and "very thorough" – while operating with fullest appreciation of the fact that her marketing and strategic counsel "can be the difference between success and failure" for a company at a critical juncture.
Discussing the origins of NHCC, Campbell explained that after Nashville-born Hospital Corporation of America was bought by Columbia Hospital Corporation and then absorbed into Columbia/HCA headquarters in Louisville, "what I would call a 'fear factor'" penetrated much of the Nashville business community. The community's economic pillars had been shaken.
As she describes it, in 1995, well before Nashvillians knew HCA would eventually return home, Campbell capitalized on anxiety welling locally, and designed a business plan for NHCC.

In short order, Campbell then secured $1.5 million in funding, with a three-year runway, from the Nashville Chamber, chamber ally Partnership 2010 and more than 40 charter NHHC members. The original NHCC Board of the Nashville Health Care Council included such members of the Nashville pantheon of healthcare entrepreneurs as Tommy Frist, Joe Hutts, Clayton McWhorter, Joel Gordon and current HCA Chairman Jack Bovender.
Initially operating solo, Campbell represented NHCC from borrowed offices in the Loews Vanderbilt Plaza office building and then Belmont University, before settling into Chamber of Commerce space, downtown. About nine months into the venture, she added to her bench a couple of student interns from Vanderbilt and Belmont. She ran NHCC two years before handing the presidential reins to Matt Gallivan, who has since been succeeded by current President Caroline Young.
In 1986, then-Rice University student Campbell simultaneously completed three degrees in business management, political science and pyschology. Today, the athletic skills Campbell honed while at Hillwood High School (Class of '82) are employed ten months each year in coaching or organizing of her son's teams.
Some of her non-entrepreneurial nurturing is directed toward training her Golden Retriever to serve as a therapy dog, and volunteering to help families during health crises, through Franklin Road Academy's Helping Hands program.
Campbell also channels bursts of energy into aiding and abetting new initiatives. She was, for example, a member of the local Chamber's Entrepreneurship Project. Currently, she is lending her skills and contacts to help launch the Nashville Sales Leadership Forum, which she said is driven by an Atlanta organization allied with Emory University.

The new local group has won support from some members of the faculty of the Owen Graduate School of Management at Vanderbilt University. Forum spokesman Eddie Birchfield told VNC the next local program, April 17, will feature Nashville-based chief marketing officers from edo Interactive, Asurion and Sitel, among other panelists. ♦