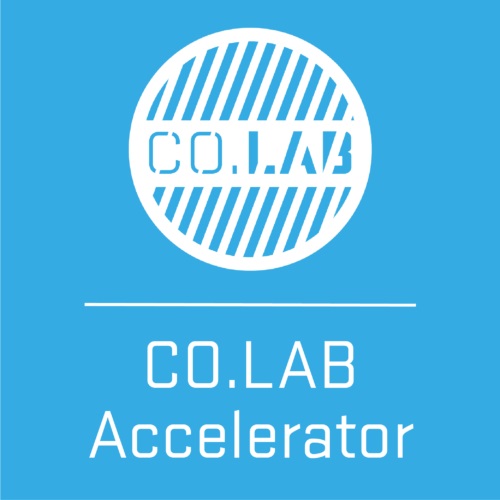 THE DISTINCTIVE new healthcare and insurance-benefits startup accelerator being organized in Chattanooga reflects the convergence of innovation efforts previously undertaken by each of three key players in the city's entrepreneurial ecosystem.
Nonprofits Erlanger Health System and The Company Lab (CO.LAB), and listed Unum Group (NYSE:UNM) recently announced plans to begin operating the as-yet unnamed accelerator sometime in Spring 2019.
The new accelerator program will be centered at CO.LAB and, when launched, it will probably be Tennessee's only healthcare software and services startup accelerator in the original accelerator mold. CO.LAB is also home to GIGTANK digital startup and Consumer Goods accelerators.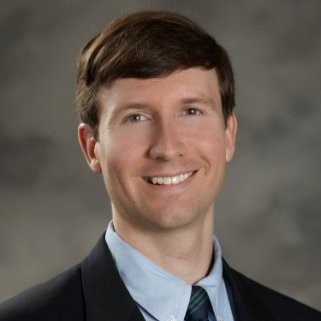 Matt Gibson
Erlanger Health System
Erlanger Chief Strategy Officer Matt Gibson PhD told Venture Nashville that in monitoring and working with companies admitted to the accelerator, Erlanger and Unum will make investment or partnership decisions and commitments only for their respective organizations, dealing with CO.LAB. No special purpose entity, fund or other arrangement has been established for co-investment.
Threshold criteria for acceptance into the accelerator are still being refined, said Gibson, adding that he and others have already been approached by interested startup executives.
Startups that are admitted are likely to be leveraging digital technology for health or wellness innovation anywhere along the acute-to-post-acute continuum, or targeting pain-points related to insurance, or benefits management and access.
Gibson said the three-way collaboration is to some extent propelled by pro-innovation work already underway within each of the partnering organizations.
Erlanger Health System, which traces its lineage back to 1899, is Chattanooga's largest employer and is the 10th-largest public healthcare system in the U.S.
Erlanger reported $944MM net patient revenue for FY 2018, up 13% over FY 2017 (ending June 30). Officially known as Chattanooga-Hamilton County Hospital Authority, Erlanger operates seven hospitals in Tennessee and North Carolina, serves as a teaching hospital affiliated with the University of Tennessee College of Medicine's Chattanooga campus, and owns a regional air ambulance service. Through the University Health Network, Erlanger is also in the Vanderbilt Health Affiliated Network.
As part of Erlanger's in-house efforts, Gibson noted that he is visiting New York City this week with Erlanger board Chairman Jack Studer. They are there to discuss innovation processes and related matters with counterparts at NASDAQ and KPMG. Studer once served as interim executive director of CO.LAB and earlier was a co-founder of both the Lamp Post Group business incubator and the Chattanooga Renaissance Fund.
Gibson said Erlanger's latest internal round of strategic planning was completed in 1Q 2018. The new plan reflects increased recognition of the need to be "intentional" about developing Erlanger innovation capabilities, including capacity for engagement with early-stage companies.
He gave an example of the results of such engagement: The Erlanger Stroke Center recently announced its adoption of applied artificial intelligence software provider Viz.ai's Viz LVO offering for analysis of CT scans of suspected large vessel occlusions. Such scans can accelerate diagnosis and patient transfer to an interventional stroke treatment center.
Gibson explained that Erlanger's stroke center is one of the nation's top 10, based on volume.
At an earlier stage of its development, Viz.ai would probably have been a good candidate for the new healthtech accelerator.
Instead, San Francisco- and Tel Aviv-backed Viz.ai is now a technology partner. Partly as a result, [corrected] Blaise Baxter MD, who is a member of the Erlanger board of directors, is now a member of Viz.ai's advisory board. Vanderbilt University Medical Center neurointerventionalist Michael Froehler MD is also a Viz.ai advisor.
Gibson confirmed that Erlanger has periodically made team trips to Israel and has discussions with other companies there. Viz.ai is backed by VCs including Kleiner Perkins, Google Ventures, Innovation Endeavors and DHVC (Digital Horizon Capital).
Gibson emphasized that Chattanooga's geo-location, gigtech infrastructure, large healthcare and insurance provider organizations and innovation ecosystem are likely to prove very attractive to companies based in the U.S. or in other nations.
He explained that many of the health and healthcare delivery problems -- and the treatment thereof -- that are being targeted by sector innovators globally are prevalent in the surrounding region. Stroke, obesity and related risks are among those targets.
VNC notes that Chattanooga's crossborder development efforts could be advantaged by the fact that the UT College of Medicine in Chattanooga also hosts a Global and Community Health Center.

Unum and CO.LAB had previously signaled their convergence on innovation, startup advancement and broader issues of health and well-being: In July they announced they'd entered a formal partnership to tackle those issues, with Unum providing some capital and access to its corporate experts.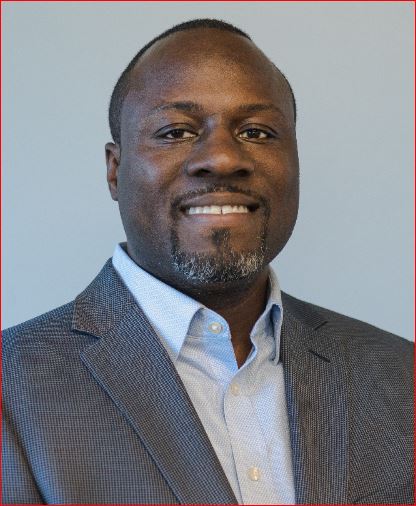 Marcus Shaw
Company Lab
On that earlier occasion, CO.LAB CEO Marcus Shaw said, "We are excited to kick off a partnership that will offer real-world insight into the challenges industry leaders encounter and explore how startups can provide unique solutions. This partnership illustrates how corporate and entrepreneurial ecosystems can work together to foster digital innovation and accelerate results."
Puneet Bahsin
Unum Group
Commenting on the partnership last summer, Unum Chief Information and Digital Officer Puneet Bhasin said, "Our partnership with CO.LAB allows Unum to support the small, more nimble companies that will drive change in our industry. As a large employer, we recognize that a vibrant ecosystem of innovation and job creation will give us access to the best talent to grow our companies and give back to the community we call home."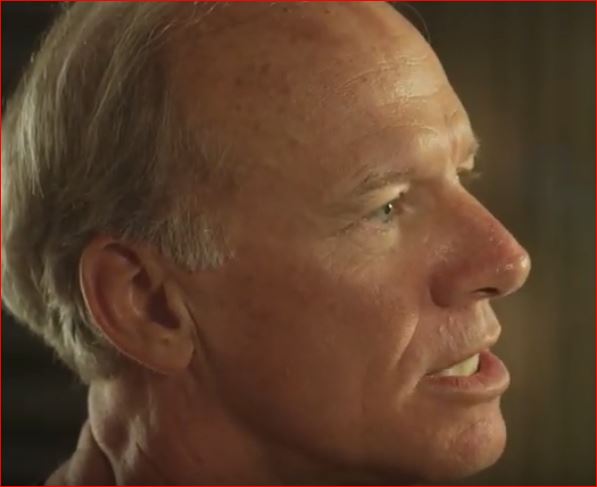 Ted Reed
Unum Group
Gibson's opposite number at Unum, VP Business Development Ted Reed, said upon the accelerator announcement, "We are thrilled about our partnership with CO.LAB. The healthcare startup accelerator is a chance to explore the challenges our healthcare clients face and innovate our solutions to better serve them, while supporting the small, nimble companies that will drive change in the industry. The creation of new jobs and enhanced digital capabilities also opens the door to better opportunities for top talent to succeed in the Chattanooga community."
VNC research suggests that Unum Chief of Staff Tim Vita also keeps a close eye on innovation initiatives.
In its 2017 Annual Report, Unum management said the company's strategy "is centered on market expansion, enhancing the customer experience, providing an innovative product portfolio of financial protection choices, and investing in new solutions to further improve productivity."
Two additional Chattanooga initiatives are also very relevant here.
First, in mid-October Erlanger, UT Chattanooga, CO.LAB, the Enterprise Center and other allies formally announced their formation of the Chattanooga Smart City Collaborative, which is to focus on attracting more researchers and grant funding to Chattanooga to investigate issues in the energy, transportation and healthcare domains. UTC has previously launched its own Smart Cities Initiative, release here.
Second, in August, many Smart City allies and other organizations in Chattanooga -- led by applicant UTC -- submitted to the U.S. Economic Development Administration their application for an i6 Regional Innovation Challenge Grant.
There were at least four potentially competing i6 applications from Tennessee sponsors, and the purposes of those four plans were abstracted here. Contact persons are named for each i6 proposal.
Applicants in Tennessee and nationwide are awaiting results from the EDA grants program. EDA has not provided a timeline for the announcement.
The UTC proposal for the i6 competitition was centered on what Chattanoogans are calling "Smart Cities Accelerator Leading Entrepreneurship through University Partnerships (SCALE UP)." The proposal's budget is about $1.5MM, with about $744K sought from the EDA.
The SCALE UP program is described in detail and could become a springboard for regional, national or even international entrepreneurship programs and broader thought leadership opportunities for institutions and other actors in the Chattanooga market.
SCALE UP's proposal includes such elements as education and training, team building, networking, pitch/demo days, proofs of concept, tech transfer and commercialization, developing investor contacts, fellowships, internships, and more.
The proposal draws upon a range of existing programs and services -- UTRF and Southeast XoR mentoring, for example -- but also calls, e.g., for a new UTC Venture Mentoring Service, modeled after an MIT program; and, among other examples, would probably increase the impact of the annual Southeast Entrepreneurship Conference (SEEC, next: March 1-2, 2019) held each spring by the Center for Innovation and Entrepreneurship at UTC's Gary W. Rollins College of Business.

While the planned Chattanooga healthcare accelerator is one of a kind in Tennessee, there are of course other health-related startup programs in the state.
Two are particularly noteworthy: In Memphis, the ZeroTo510 LLC medical device accelerator is approaching its sixth anniverary, related coverage here.
Also, there is the 9-year-old Nashville Entrepreneur Center, which strategically ended its equity-based cohort-accelerator programs in favor of offering a robust fee-based set of "Portfolio" services individualized for each healthcare startup, with intense but limited time in-residence required of teams. VNC


. last edited 0822 CT 2 Nov 2018
---