Leadership change 4 years after Cedar Springs, Crestline recap
Team, directors, advisors have numerous ties to Nashville healthcare
Previous CEO was getting approaches from potential investors
Consumer healthcare financing draws numerous players
---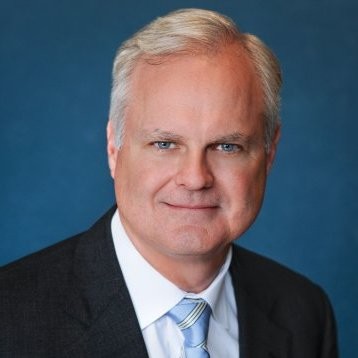 Ed Caldwell
EDWARD CALDWELL on January 25 became interim president and CEO of CarePayment Technologies Inc., the specialized healthcare patient financial engagement and care-financing company headquartered the past four years in Nashville.
Caldwell succeeded Craig Hodges, who had served as president and CEO of CarePayment since 2014.
CarePayment was founded in Portland, Ore., 17 years ago, and also retains a presence there.
Confirming the change of command, a spokesperson for the company provided Venture Nashville a statement saying that Hodges had "served the company as a dedicated president and CEO since 2014 and is leaving the company to pursue other opportunities."
Hodges relocated from Nashville to Portland nearly seven years ago to assume his CEO duties.
The following year, CarePayment hired Caldwell, now 54, as its chief revenue officer, based in a full-time Nashville office.
Craig Hodges
In 2017, two years after placing Caldwell the center of its Nashville sales office, Hodges led the company's headquarters move from Portland to a Green Hills address in Nashville.
The company simultaneously announced its recapitalization, which left controlling interest in the company in the hands of Cedar Springs Capital LLC and Crestline Investors Inc., both based in the Dallas-Ft. Worth area.
The company's workforce now stands at about 140 workers, including call center employees in Beaverton, Ore.; other remote workers; and, about 15 C-suite and support staff associated with the Nashville office.
The company recently credited Caldwell with "double-digit revenue growth each year" since joining the company by adding provider clients and by broadening client adoption of existing and new solutions and services.
CarePayment aims to help avert consumer bad debt for consumers and providers, alike, by helping patients gain access to zero-interest ("0.0% APR") loans to finance the care they receive.
Patients agree to make timely payments from the outset. CarePayment never charges interest and does not report to credit agencies.
In an interview shortly before he stepped down, Hodges told VNC that the company's pre-COVID19 customer base has held pretty steady throughout the pandemic.
Although many providers' billings for elective treatment have declined, CarePayment has increased revenues by expanding call center, data-cleansing services and other services.
The company has also increased its presence in healthcare subsectors including oncology, behavioral health, and, ambulatory surgery centers. And, said Hodges, it is in phase one of introducing services for self-insured employers.
Meanwhile, macro-economic and market forces seem likely to create rising demand for offerings such as CarePayment's. High-deductible healthcare coverage plans are proliferating, creating financial instability in many households -- and 30% of Americans are believed to been have deferring elective care that must eventually be obtained, Hodges explained.
Hodges, now 60, seemed to sum-up one of CarePayment's guiding principles in an interview reported by Healthcare Finance.
In that 2017 report, Hodges said he had concluded that, particularly in a period with rising self-pay obligations and growing emphasis on fully engaged healthcare consumerism, "Patients have more choice today than they ever had in the old, restrictive PPO days. That's been expanded today, so now the patient needs to know up front what the price for a particular service is going to be... my theory is that we have to evolve to total transparency."
Hodges told VNC that while CEO he was spending 10%-15% of his time fielding approaches by private equity firms and investment bankers who have been following the company.
Asked about interest in taking further outside investment, Hodges said CarePayment is not capital-constrained, and is focused on strong 2021 organic growth as its immediate priority.
He also acknowledged that CarePayment would probably be an opportunistic buyer if it saw options to buy rather than build additional tech assets. And, the company's current PE owners are probably not averse to adding a PE partner, if warranted.
Asked about a possible IPO, he indicated that hasn't been ruled-out, though that option remains on the table with others.
Hodges said that he knows of no other payments-oriented entrant that has as deep an understanding of healthcare revenue cycle, healthcare systems operations and the regulatory environment as the CarePayment team.
That doesn't seem like an accident: In addition to Hodges and Caldwell, CarePayment has been amassing Nashville and other healthcare DNA for quite a while.
The earlier careers of both Hodges and Caldwell included years with Emdeon (which rebranded in 2015 to Change Healthcare), and other healthtech players.
Inside Emdeon, Hodges rose to SVP/GM for patient and payer payment solutions; and, Caldwell became Emdeon's SVP for revenue cycle solutions.
In addition to Emdeon, now-Interim CEO Caldwell's earlier career included serving as sales-marketing SVP for Chattanooga-based MediTract (acquired by symplr from Arsenal Capital, and now backed by ClearLake Capital and affiliates).
Caldwell also served awhile as SVP-Sales of Medifax-EDI LLC (aquired by then WebMD, later Emdeon), according to his Linkedin. In 1989, Caldwell earned a bachelor's degree in finance at the University of Alabama.
At the time that Hodges was hired-away to CarePayment in Portland, the chairman of the CarePayment board was Craig Froude.
Froude had, among other roles, served as both president of the Capital Opportunity Fund and president of WebMD Health Services, according to Froude's LinkedIn profile.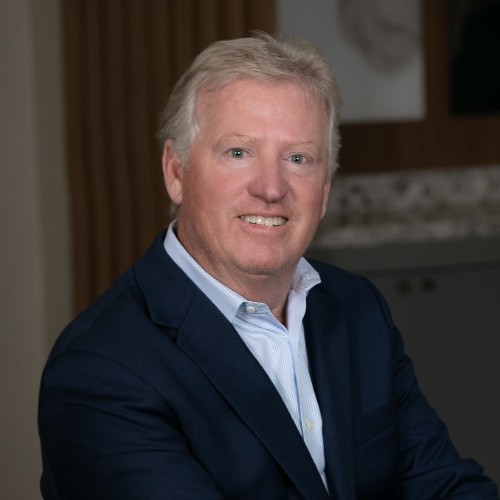 Mark Emkjer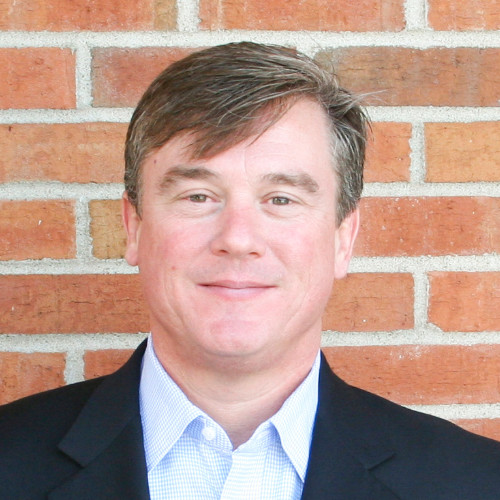 George Lazenby IV
Several years ago, CarePayment added to its board of directors George Lazenby and Mark Emkjer. They are, respectively, the former CEOs of Emdeon (2007-2013) and WebMD Health Services (2009-2014).
Among his earlier roles, Lazenby served as COO of Medi-Fax EDI and he earned his accounting and finance degree at the University of Alabama (1991). Among other interests, Lazenby is listed as a senior advisor to Martin Ventures, the Nashville healthcare VC.
CarePayments' CFO is James Oliff. According to his LinkedIn, he once served about a decade with Emdeon and with one of Emdeon's acquired companies, Chamberlin Edmonds.
The company's General Counsel is Brian McCarthy. CTO is Steven Kukulka, whose earlier stops also include Change Healthcare. Its VP for marketing and strategy is Laura Aylward, who was previously with Change Healthcare and with Healthways, according to her LinkedIn.
Credit accounts for each participating consumer loan program are created with no origination fee for participants by CarePayment partners, including Louisville-based Republic Bank & Trust Company.
Though companies such as CarePayment are accountable for their business practices to the federally chartered Consumer Financial Protection Bureau (CFPB), the company is not a bank or a money-services business.
Participating providers can expect benefits including reduced bad debt and improved cashflow, while potentially reducing stress on both provider staff and consumers, while enhancing a provider's brand -- and possibly contributing to raising providers' and systems' scores in patient experience surveys (CAHPS) administered by the Centers for Medicare and Medicaid Services (CMS).
CarePayment provides advance payments to the participating provider based on expected realizations via payment-plan contracts.
CarePayment is not in the "hard-core" collections business. Rather, it focuses on devising zero-interest payment plans for patients whose prior history indicates a commitment to honoring their obligations. Given that CarePayment has served millions of consumers who have been served by its provider clients, its robust analytics resources allow it to tailor plan offerings appropriately.
If the participating patient fails to repay their loan on schedule, CarePayment can recoup the advance it gave the provider, with the provider then free to pursue collections from patients any still-unpaid amounts that were originally due.
Six months ago, now-former CEO Hodges authored a column on all this that was published by Nashville Medical News.
CarePayment emphasizes that it is "a patient financing solution (not a collections agency) that offers long-term payment plans to engage patients who cannot pay their total amount due. CarePayment is the only company that offers a comprehensive solution. This means that they offer patient assign/pre bad debt solution, in addition to an opt-in."
Hodges told VNC that CarePayment's analysis, engagement and planning with individual patients whose profiles indicate a desire to pay their bills typically produces provider collection receipts 40%-50% higher than the provider might otherwise attain.
Other entrants in this sector include 28-year-old ClearBalance (CSI Financial Services), based in San Diego and acquired in 2012 by the PE group Angelo Gordon & Co. (New York); and, Charlotte-based AccessOne (FrontierGrowth VC)
Also, startups growing in the sector include 10-year-old Boise-based VisitPay, which is backed by Norwest Venture Partners, Intermountain Healthcare and others (and, it lists Nashville-based Sphere among its payment partners); and, 11-year-old PatientCo Holdings Inc. (Atlanta, acquired by Accel-KKR).
VNC research shows that, in addition to the aforementioned Republic Bank, other banks allied with other entrants in this space include MetaBank, Umpqua Bank Western Alliance Bank, and Commerce Bank, among others. In addition, there's an array of virtually standalone Zero-interest medical credit cards, as Cardrates reported.
Notably, Nashville-based Change Healthcare (fka Emdeon) in 2019 launched its Patient Liability Management solutions suit, here. And, it offers its proprietary National Payments Connector™ for processing payments and transmitting claims documents.
The terms of CarePayment's aforementioned sale of control to Cedar Springs and Crestline were not announced.
VNC research shows that in 2017 CarePayment Form D filing showed nearly $41.6MM raised from two investors. In December the same year, its Form D said it raised $7.5MM from five investors.
According to a 2017 press release, Cedar Springs and Crestline made their investment in CarePayment while also restructuring CCM Capital Opportunities Fund (fka Aequitas Capital Opportunities Fund, an affiliate of Aequitas Management LLC, which had an interest in CarePayment).
Crestline Partner Chris Semple, Cedar Springs Managing Partner Colin McGrady, and Cedar Springs Principal Neset Pirkul remain CarePayment board members, according to their LinkedIn profiles.
CarePayment was at one point "a wholly owned subsidiary of Aequitas Commercial Finance, LLC, which is a subsidiary of Aequitas Holdings, LLC, an affiliate of Aequitas," itself then an affiliate of MH Financial, according to a 2010 filing. This is one reason for numerous legacy filings with the SEC.
CarePayment's outside advisors included lawyers with Nelson Mullins and with Bass Berry Sims; accountants with LBMC; and, it relies on Capstar for treasury services. Its PR is handled by the Bradford Dalton PR firm in Nashville.
VNC will attempt to reach Hodges regarding his plans, going forward, and this story will be updated, as warranted. VNC
---
. last edited 1825 8 February 2021