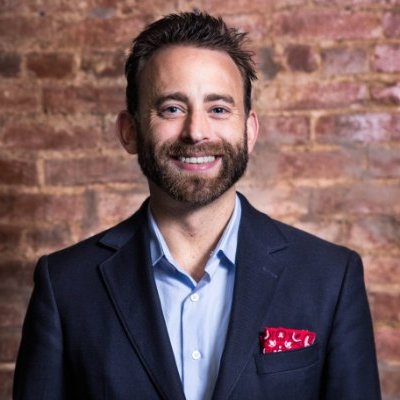 Updated 16 Aug 2016: Holland has shuttered Surge.-Ed.
Centresource, the 12-year-old Nashville software company founded by entrepreneur Nicholas Holland, has tapped Brandon Valentine, its former development manager, to serve as the firm's managing partner, with Holland assuming the chairmanship.
The Germantown-based company said in a release today that Valentine has been its lead technologist for five years. He earlier worked at Vanderbilt University Medical Center. Valentine has served several years on the board of the Nashville Software School.
Nick Holland
Valentine also previously worked in technology in the Nashville office of BubbleUp, a Texas-based digital-marketing agency. Valentine's LinkedIn is here.
Holland has in the past few years split his time between Centresource and new ventures, including the current Surge Growth, a unit led led by Managing Partner Haley Devlin, with Holland in the chairmanship. Surge is a management consultancy focused on advancing their clients' growth requirements.
Earlier this year, Holland sold his closely watched Populr startup to locally based Kindful, amid rumors of out-of-town bidders. The Populr platform creates single-page Web presences with social and analytical tools aboard. VNC



---